Birds make other birds.  This is a simple fact of life.  Birders watch birds.  This too is a simple fact.  Sometimes birders watch birds making other birds.  This is kind of cool, kind of creepy.  Sometimes birders take pictures of birds making other birds.  This is kind of weird.  Sometimes birders share the pictures of birds making other birds on the internet.  This is very weird.  Some birders go on line and look at this stuff.
That is pervy.
You are a perv and you are looking at bird porn!  For shame!
I hope you enjoy these shots of Common Terns Sterna hirundo mating at Cupsogue Beach County Park but I hope you don't enjoy them too much, if you know what I mean.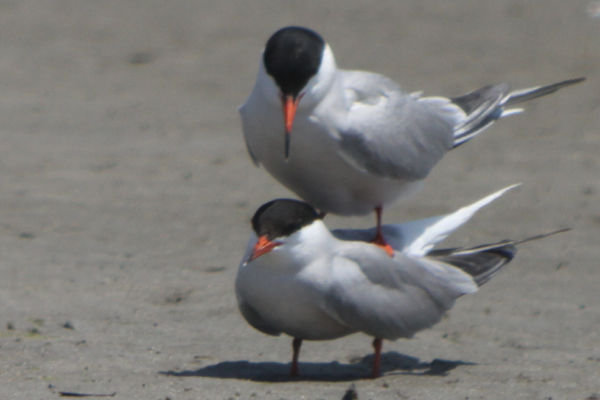 Hey, baby, did you know my distribution is circumpolar?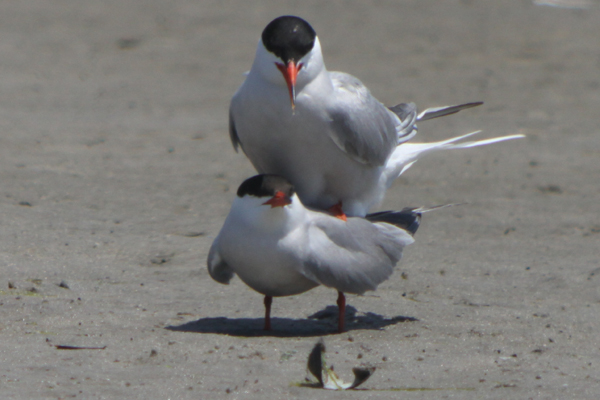 Is that a Sterna hirundo or are you just happy to see me?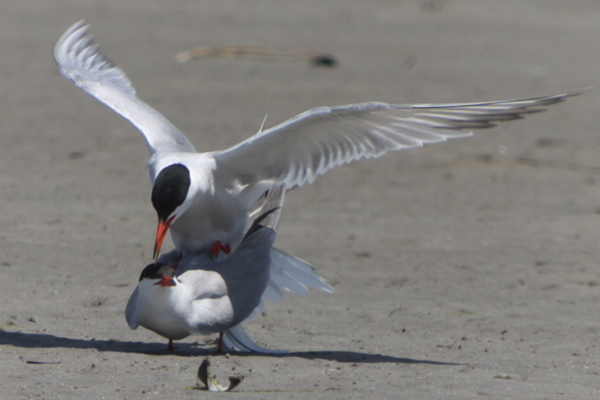 This is not as easy as it looks.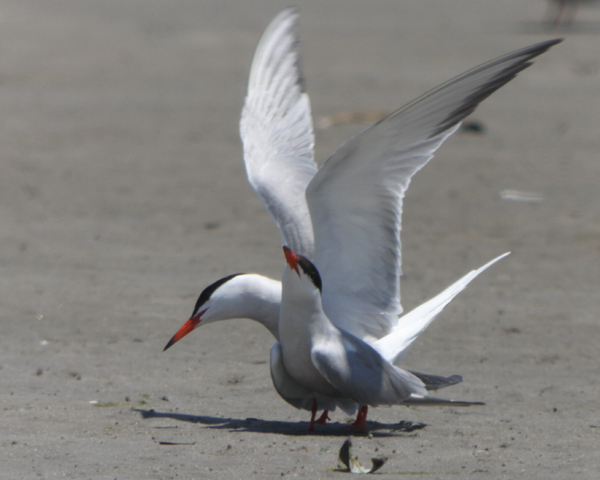 Ten seconds? That's it?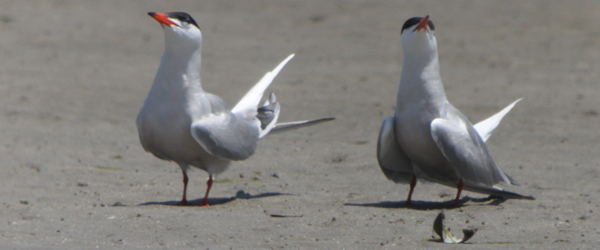 Let us never speak of this again…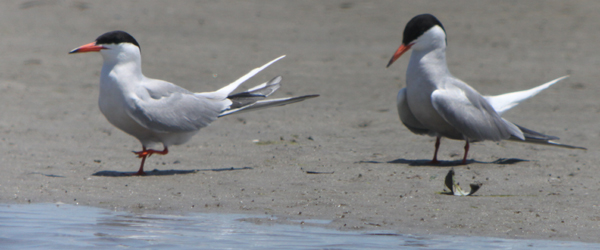 Whatever, I'm going fishing.
Now go read a bible or wash your eyes out with soap or something, perv!
…
A different version of this post ran in June of 2010 – this version is better, we promise!
…
A fish may love a bird, but where would they live?
-Drew Barrymore
Bird Love Week is seven days of exploration of avian amore here on 10,000 Birds from April 22-28. We love birds, and the topic of birds loving other birds and in the process making more birds is a fascinating one we know you will enjoy. Mike, Corey, and a bevy of Beat Writers have been working on this one for awhile as the perfect expression of our love of all things avian. To see all of our Bird Love Week posts, just click here. But be warned – Bird Love Week is neither for the faint of heart nor for the permanently prudish – you may end up with images that you never imagined seared onto your brain.
………