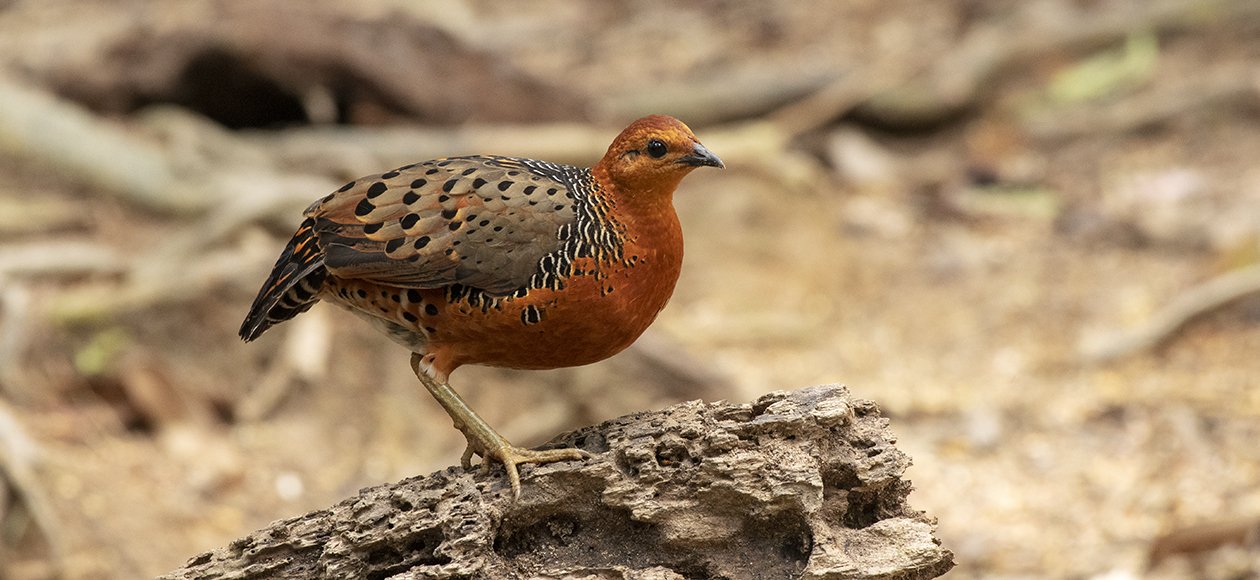 Compiling this 2019 year list in late April, after my 3-week  birding tour of Thailand and Malaysia in February and early March (ABA/Tropical Birding), I feel conflicted–so many birds (574) seen already, but with spring migration gearing up in the Northeast, is there time to sit back and process them all? Particularly the 211 life birds seen in Asia? And my first life bird of the year, the Red-flanked Bluetail I was fortunate to see in Los Angeles?
This is the listing conundrum. And, writing this list, adding the photographs, repeating the names to bring back the memories of the sightings is a good way to reinforce knowledge of new birds and birds not seen for several years.
The rest of the year will be focused on U.S. birding, with a couple of western trips in the near future (having a new granddaughter in Los Angeles is a good inducement for getting out there!). As I wrote last year, it is good to bird local, read global, and make connections everywhere.
As usual, life birds are in bold, ABA birds are astericked, and exotics not on the ABA checklist are in a separate list at the end.
Black-bellied Whistling-Duck – Dendrocygna autumnalis;  Wakodahatchee Wetlands US-FL  26 Jan 2019 .
Snow Goose – Anser caerulescens;  Merrill Creek Reservoir–Visitor Center      US-NJ  24 Mar 2019
Greater White-fronted Goose – Anser albifrons; Rye Ridge Shopping Center, Rye Brook US-NY   US-NY 05 Jan 2019 .
Brant – Branta bernicla;  Nickerson Beach US-NY 06 Jan 2019
Cackling Goose – Branta hutchinsii; UMass Amherst campus pond US-MA 09 Nov 2019
Canada Goose – Branta canadensis; Central Park–North End US-NY 01 Jan 2019
Mute Swan – Cygnus olor Lake; Takanassee   US-NJ  11 Jan 2019
Trumpeter Swan – Cygnus buccinator; Camas NWR US-ID 26 Jul 2019
Egyptian Goose – Alopochen aegyptiaca;  Plantation Preserve  US-FL  16 Jan 2019
Muscovy Duck – Cairina moschata;  Festival Marketplace US-FL  25 Jan 2019
Wood Duck – Aix sponsa;   Central Park  US-NY 01 Jan 2019 .
Blue-winged Teal – Spatula discors; Savannah NWR US-SC  13 Jan 2019
Cinnamon Teal – Spatula cyanoptera; Willcox US-AZ 05 20 2019
Northern Shoveler – Spatula clypeata;   Central Park–North End      US-NY 01 Jan 2019
Gadwall – Mareca strepera; Central Park–North End  US-NY 01 Jan 2019
Eurasian Wigeon – Mareca penelope; Jamaica Bay NWR US-NY 26 Oct 2019
American Wigeon – Mareca americana;  Lake Takanassee  US-NJ  11 Jan 2019 .
Mallard – Anas platyrhynchos;  Central Park–North End US-NY 01 Jan 2019
Mexican Duck – Anas diazi; Willcox US-AZ 05 20 2019
American Black Duck – Anas rubripes; Sandy Hook US-NJ 11 May 2019
Mottled Duck – Anas fulvigula; Plantation Preserve  US-FL  16 Jan 2019
Northern Pintail – Anas acuta;  Merritt Island NWR–Black Point Wildlife Drive US-FL  15 Jan 2019
Green-winged Teal – Anas crecca;  Cutler Wetlands US-FL  21 Jan
Canvasback – Aythya valisineria;  Savannah NWR  US-SC  13 Jan 2019
Redhead – Aythya americana;    Santee NWR–Bluff Unit  US-SC  29 Jan 2019
Ring-necked Duck – Aythya collaris; Savannah NWR   US-SC  13 Jan 2019
Greater Scaup – Aythya marila;  Pelham Bay Park–Hunter Island  US-NY 03 Feb 2019
Lesser Scaup – Aythya affinis;  Parrish Park/Max Brewer Causeway  US-FL  28 Jan 2019
Common Eider – Somateria mollissima;   Shinnecock Inlet, west US-NY 04 Jan 2019 .
Harlequin Duck – Histrionicus histrionicus; Point Lookout–Town Park   US-NY
Surf Scoter – Melanitta perspicillata; Point Lookout–Town Park US-NY 06 Jan 2019
White-winged Scoter – Melanitta deglandi; Breezy Point Tip US-NY 06 Jan 2019
Black Scoter – Melanitta americana; Nickerson Beach US-NY 06 Jan 2019 .
Long-tailed Duck – Clangula hyemalis;   Shinnecock Inlet, west US-NY 04 Jan 2019
Bufflehead – Bucephala albeola;  Dune Rd., Triton Lane US-NY 04 Jan 2019
Common Goldeneye – Bucephala clangula; Antelope Island US-UT 28 Jul 2019
Hooded Merganser – Lophodytes cucullatus; Lake Takanassee US-NJ  11 Jan
Common Merganser – Mergus merganser; Flushing Meadows Corona Park–Willow Lake US-NY 07 Jan 2019
Red-breasted Merganser – Mergus serrator  Shinnecock County Park West         US-NY 04 Jan 2019
Ruddy Duck – Oxyura jamaicensis;  Central Park–North End  US-NY 01 Jan 2019
Scaled Quail – Callipepla squamata; Willcox US-AZ 05 20 2019
California Quail – Callipepla californica;  Eaton Canyon Park–Nature Center Area   US-CA 12 Feb 2019
Gambel's Quail – Callipepla gambelii; Buckeye US-AZ 18 May 2019
Ferruginous Partridge – Caloperdix oculeus; Bukit Tinggi   MY-06  02 Mar 2019
Rufous-throated Partridge – Arborophila rufogularis;  Doi Inthanon NP–summit (Ang Ka) TH-50 24 Feb 2019
Malaysian Partridge – Arborophila campbelli; Bukit Fraser   MY-06            02 Mar 2019
Bar-backed Partridge – Arborophila brunneopectus; Kaeng Krachan NP–Ban Song Nok TH-76 27 Feb 2019 .
Scaly-breasted Partridge – Arborophila chloropus; Kaeng Krachan NP–lower elevations TH-76 26 Feb 2019
Mountain Peacock-Pheasant – Polyplectron inopinatum; Bukit Tinggi   MY-06 02 Mar 2019
Mountain Bamboo-Partridge – Bambusicola fytchii;   Doi Pha Hom Pok NP–Doi Lang (western slope), AKA Doi San Ju TH-50 20 Feb 2019
Red Junglefowl – Gallus gallus; Kaeng Krachan NP–lower elevations  TH-76 26 Feb 2019 .
Hume's Pheasant – Syrmaticus humiae; Doi Pha Hom Pok NP–Doi Lang (western slope), AKA Doi San Ju TH-50 20 Feb 2019 .
Ring-necked Pheasant – Phasianus colchicus; Sandhill Road US-NY 03 Feb 2019
Gray Partridge – Perdix perdix; Mud Lake US-ID 26 Jul 2019
Wild Turkey – Meleagris gallopavo; Aiden Hill Road US-NY 03 Jan 2019
Pied-billed Grebe – Podilymbus podiceps;  Belle Haven Park–Marina    US-VA 12 Jan 2019
Horned Grebe – Podiceps auritus;  Point Lookout–Town Park   US-NY 06 Jan 2019
Red-necked Grebe – Podiceps grisegena; Oyster Bay Marine Center US-NY 03 Feb 2019
Eared Grebe – Podiceps nigricollis; Benson STP US-AZ 05 20 2019
Western Grebe – Aechmophorus occidentalis;  Ballona Creek  US-CA 13 Feb 2019
Clark's Grebe – Aechmophorus clarkii; American Falls US-ID 25 JUL 2019
Rock Pigeon – Columba livia; Flagler Beach US-FL  14 Jan 2019
Speckled Wood-Pigeon – Columba hodgsonii;  Doi Inthanon NP–summit (Ang Ka)  TH-50 24 Feb 2019
Band-tailed Pigeon – Patagioenas fasciata; Casa del Conrad Portal US-AZ 23 May 2019 .
Oriental Turtle-Dove – Streptopelia orientalis; Doi Pha Hom Pok NP–Doi Lang (western slope), AKA Doi San Ju . TH-50 20 Feb 2019
Eurasian Collared-Dove – Streptopelia decaocto;   4679 US Highway 17, Richmond Hill US-GA  US-GA 14 Jan 2019
Red Collared-Dove – Streptopelia tranquebarica;  Wat Arun (Temple of Dawn)   TH-10 16 Feb 2019
Spotted Dove – Streptopelia chinensis; Phranakorn-Nornlen Hotel  TH-10 15 Feb 2019 .
Little Cuckoo-Dove – Macropygia ruficeps;  Selangor–The Gap Rd. MY-10   04 Mar 2019
Asian Emerald Dove – Chalcophaps indica;Kaeng Krachan NP–Ban Song Nok TH-76 27 Feb 2019 .
Zebra Dove – Geopelia striata; Phranakorn-Nornlen Hotel  TH-10 15 Feb 2019 .
Inca Dove – Columbina inca; Buckeye US-AZ 18 May 2019
Common Ground-Dove – Columbina passerina   Canaveral National Seashore US-FL  28 Jan 2019
White-winged Dove – Zenaida asiatica; Buckeye US-AZ 18 May 2019
Mourning Dove – Zenaida macroura;  Central Park–North End      US-NY 01 Jan 2019
Pink-necked Pigeon – Treron vernans;  H.M. Queen Sirikit Park (Suan Somdet Phra Nang Chao Sirikit) TH-10 17 Feb 2019 .
Thick-billed Pigeon – Treron curvirostra;  Kaeng Krachan NP–km 9 vicinity   TH-76 25 Feb 2019
Yellow-vented Pigeon – Treron seimundi;  Selangor–The Gap Rd. MY-10 04 Mar 2019
Mountain Imperial-Pigeon – Ducula badia; Doi Pha Hom Pok NP–Doi Lang (western slope), AKA Doi San Ju TH-50 21 Feb 2019
Smooth-billed Ani – Crotophaga ani;  Plantation Preserve  US-FL  16 Jan 2019 .
Greater Roadrunner – Geococcyx californianus; Casa del Conrad Portal US-AZ 20 May 2019
Greater Coucal – Centropus sinensis  Tha Ton paddies . TH-50 19 Feb 2019
Raffles's Malkoha – Rhinortha chlorophaea; Selangor–The Gap Rd. MY-10 04 Mar 2019
Green-billed Malkoha – Phaenicophaeus tristis; Kaeng Krachan NP–lower elevations TH-76 26 Feb 2019
 Yellow-billed Cuckoo – Coccyzus americanus; Sandy Hook US-NJ 11 May 2019
Black-billed Cuckoo – Coccyzus erythropthalmus; Negri-Nepote Grasslands US-NJ 23 June 2019 .
Asian Koel – Eudynamys scolopaceus; H.M. Queen Sirikit Park (Suan Somdet Phra Nang Chao Sirikit) TH-10 17 Feb 2019
Asian Emerald Cuckoo – Chrysococcyx maculatus; Kaeng Krachan NP–lower elevations TH-76 26 Feb 2019
Banded Bay Cuckoo – Cacomantis sonneratii; Doi Pha Hom Pok NP–Doi Lang (western slope), AKA Doi San Ju TH-50 20 Feb 2019
Square-tailed Drongo-Cuckoo – Surniculus lugubris; Kaeng Krachan NP–lower elevations  TH-76 26 Feb 2019
Dark Hawk-Cuckoo – Hierococcyx bocki; Bukit Fraser   MY-06  03 Mar 2019
Sunda Cuckoo – Cuculus lepidus;     Bukit Fraser   MY-06  02 Mar 2019
Common Poorwill – Phalaenoptilus nuttallii; Casa del Conrad Portal US-AZ 20 May 2019
Lesser Nighthawk – Chordeiles acutipennis; Casa del Conrad Portal US-AZ 22 May 2019
Common Nighthawk – Chordeiles minor; Twin Falls US-ID 25 Jul 2019
Silver-rumped Needletail – Rhaphidura leucopygialis;  Selangor–The Gap Rd.   MY-10 04 Mar 2019
Chimney Swift – Chaetura pelagica; Kissena Park US-NY 29 Apr 2019
Plume-toed Swiftlet – Collocalia affinis;  Bukit Tinggi   MY-06 02 Mar 2019
Himalayan Swiftlet – Aerodramus brevirostris;   Kaeng Krachan NP–lower elevations  TH-76 26 Feb 2019
Germain's Swiftlet – Aerodramus germani; Wat Arun (Temple of Dawn) TH-10 16 Feb 2019
Pacific Swift – Apus pacificus; Kaeng Krachan NP–lower elevations  TH-76 26 Feb 2019
Cook's Swift – Apus cooki; Doi Pha Hom Pok NP–Doi Lang (western slope), AKA Doi San Ju  TH-50 20 Feb 2019
White-throated Swift – Aeronautes saxatalis; Casa del Conrad Portal US-AZ 22 May 2019
Asian Palm-Swift – Cypsiurus balasiensis;   H.M. Queen Sirikit Park (Suan Somdet Phra Nang Chao Sirikit)  TH-10 17 Feb 2019
Antillean Palm-Swift – Tachornis phoenicobia; Sombrero Key Golf Course US-FL 24 Dec 2019 *
Crested Treeswift – Hemiprocne coronata; Doi Pha Hom Pok NP–Doi Lang (western slope), AKA Doi San Ju  TH-50 20 Feb 2019
Gray-rumped Treeswift – Hemiprocne longipennis;  Bukit Tinggi   MY-06   02 Mar 2019
Rivoli's Hummingbird – Eugenes fulgens; Casa del Conrad Portal US-AZ 20 May 2019
Blue-throated Hummingbird – Lampornis clemenciae; Casa del Conrad Portal US-AZ 20 May 2019
Ruby-throated Hummingbird – Archilochus colubris;  Roxanne's house: Palmetto Bay, FL US-FL  21 Jan 2019
Black-chinned Hummingbird – Archilochus alexandri; Desert Botanical Garden, Phoenix US-AZ 05 19 2019
Anna's Hummingbird – Calypte anna;  UC Los Angeles–William Andrews Clark Memorial Library US-CA 11 Feb 2019
Broad-tailed Hummingbird – Selasphorus platycercus; Pinery Canyon US-AZ 23 May 2019
Allen's Hummingbird – Selasphorus sasin; Huntington Botanical Gardens US-CA 30 May 2019
Broad-billed Hummingbird – Cynanthus latirostris; Casa del Conrad Portal US-AZ 20 May 2019
King Rail – Rallus elegans;  "Viera" Ritch Grissom Memorial Wetlands US-FL  15 Jan 2019
Clapper Rail – Rallus crepitans; Sandy Hook US-NJ 11 May 2-19
Virginia Rail – Rallus limicola; Bear River MBR US-UT 28-Jul-2019
Sora – Porzana carolina; Bear River MBR US-UT 28-Jul-2019
Common Gallinule – Gallinula galeata; Savannah NWR–Laurel Hill Wildlife Dr  US-SC  13 Jan 2019
American Coot – Fulica americana;  Central Park  US-NY 01 Jan 2019
Purple Gallinule – Porphyrio martinica;  Wakodahatchee Wetlands   US-FL  26 Jan 2019
Gray-headed Swamphen – Porphyrio poliocephalus;  Plantation Preserve  US-FL  19 Jan 2019 .
White-breasted Waterhen – Amaurornis phoenicurus;  H.M. Queen Sirikit Park (Suan Somdet Phra Nang Chao Sirikit) TH-10 17 Feb 2019
Limpkin – Aramus guarauna;  "Viera" Ritch Grissom Memorial Wetlands US-FL  15 Jan 2019 .
Sandhill Crane – Antigone canadensis; "Viera" Ritch Grissom Memorial Wetlands US-FL  15 Jan 2019
Black-winged Stilt – Himantopus himantopus;  Ban Nong Chaeng  TH-76 27 Feb 2019 .
Black-necked Stilt – Himantopus mexicanus; Nickerson Beach US-NY 23 Apr 2019 .
American Avocet – Recurvirostra americana; Merritt Island NWR–Black Point Wildlife Drive    US-FL  15 Jan 2019 .
American Oystercatcher – Haematopus palliatus; Nickerson Beach US-NY 23 Apr 2019.
Black Oystercatcher – Haematopus bachmani; Playa del Rey US-CA 15 Sep 2019 .
Black-bellied Plover – Pluvialis squatarola; Merritt Island NWR–Black Point Wildlife Drive US-FL  15 Jan 2019
Pacific Golden-Plover – Pluvialis fulva; Pak Thale salt pans and mud flats  TH-76 28 Feb 2019 .
Red-wattled Lapwing – Vanellus indicus;  Kaeng Krachan NP–km 9 vicinity   TH-76 25 Feb 2019 .
Lesser Sand-Plover – Charadrius mongolus; Pak Thale salt pans and mud flats  TH-76 27 Feb 2019
Greater Sand-Plover – Charadrius leschenaultii;    Pak Thale salt pans and mud flats  TH-76 28 Feb 2019
Kentish Plover – Charadrius alexandrinus; Pak Thale salt pans and mud flats  TH-76 27 Feb 2019
Snowy Plover – Charadrius nivosus; Malibu Lagoon US-CA 15 Jul 2019
Wilson's Plover – Charadrius wilsonia; Sea Bright US-NJ 10 May 2019
Semipalmated Plover – Charadrius semipalmatus; Mecox Inlet US-NY 04 Aug 2019
Piping Plover – Charadrius melodus; Nickerson Beach US-NY 23 Apr 2019

Little Ringed Plover – Charadrius dubius; Tha Ton paddies–The water tower vicinity   TH-50 19 Feb 2019
Killdeer – Charadrius vociferus;  Merritt Island NWR–Black Point Wildlife Drive  US-FL  15 Jan 2019
Greater Painted-Snipe – Rostratula benghalensis; Ban Nong Chaeng (12.9437,99.9084)  TH-76 27 Feb 2019
Whimbrel – Numenius phaeopus; Malibu Lagoon US-CA 15 Jul 2019
Long-billed Curlew – Numenius americanus; Malibu Lagoon US-CA 15 Jul 2019
Bar-tailed Godwit – Limosa lapponica; Pak Thale salt pans and mud flats  TH-76 28 Feb 2019
Black-tailed Godwit – Limosa limosa; Pak Thale salt pans and mud flats  TH-76 27 Feb 2019
Marbled Godwit – Limosa fedoa;  Ballona Creek  US-CA 13 Feb 2019
Ruddy Turnstone – Arenaria interpres;  Point Lookout–Town Park   US-NY 06 Jan 2019
Black Turnstone – Arenaria melanocephala;  Ballona Creek–Creek mouth, jetties and breakwater  US-CA 13 Feb 2019
Great Knot – Calidris tenuirostris; Laem Phak Bia–salt pans  TH-76 28 Feb 2019
Red Knot – Calidris canutus; Play del Rey US-CA 15 Sep 2019 .
Surfbird – Calidris virgata; Ballona Creek  US-CA 13 Feb 2019 .
Broad-billed Sandpiper – Calidris falcinellus; Pak Thale salt pans and mud flats  TH-76 28 Feb 2019
Curlew Sandpiper – Calidris ferruginea; Pak Thale salt pans and mud flats  TH-76 27 Feb 2019
Temminck's Stint – Calidris temminckii;  Tha Ton paddies–The water tower vicinity          TH-50 19 Feb 2019
Long-toed Stint – Calidris subminuta; Pak Thale salt pans and mud flats  TH-76 27 Feb 2019
Spoon-billed Sandpiper – Calidris pygmea;  Pak Thale salt pans and mud flats  TH-76 28 Feb 2019
Red-necked Stint – Calidris ruficollis; Pak Thale salt pans and mud flats  TH-76 27 Feb 2019
Sanderling – Calidris alba;  Shinnecock Inlet, west  US-NY 04 Jan 2019 .
Dunlin – Calidris alpina; Lido Beach Passive Nature Area   US-NY 06 Jan 2019
Least Sandpiper – Calidris minutilla; Merritt Island NWR–West Gator Creek    US-FL  28 Jan 2019
White-rumped Sandpiper – Calidris fuscicollis; Nickerson Beach US-NY 22 Jun 2019
Semipalmated Sandpiper – Calidris pusilla; Mecox Inlet US-NY 09 Jun 2019
Western Sandpiper – Calidris mauri; Ballona Creek US-CA 13 Feb 2019
Short-billed Dowitcher – Limnodromus griseus;  Merritt Island NWR–Black Point Wildlife Drive    US-FL  15 Jan 2019 .
Long-billed Dowitcher – Limnodromus scolopaceus;  Dump Marsh US-FL  21 Jan 2019
American Woodcock – Scolopax minor;  Alley Pond Park–Environmental Center    US-NY 20 Mar 2019
Wilson's Snipe – Gallinago delicata; Negri-Nepote Grasslands US-NJ 30-Apr-2019
Terek Sandpiper – Xenus cinereus; Pak Thale salt pans and mud flats  TH-76 27 Feb 2019
Wilson's Phalarope – Phalaropus tricolor; Willcox US-AZ 05 20 2019
Red-necked Phalarope – Phalaropus lobatus; Willcox US-AZ 05 20 2019
Common Sandpiper – Actitis hypoleucos; Tha Ton paddies–The water tower vicinity TH-50 19 Feb 2019
Spotted Sandpiper – Actitis macularius; Dump Marsh US-FL  21 Jan 2019
Green Sandpiper – Tringa ochropus;  Tha Ton paddies–The water tower vicinity          TH-50 19 Feb 2019
Solitary Sandpiper – Tringa solitaria; Kissena Park US-NY 14 May 2019
Spotted Redshank – Tringa erythropus; Pak Thale salt pans and mud flats  TH-76 27 Feb 2019
Greater Yellowlegs – Tringa melanoleuca; Merritt Island NWR–Black Point Wildlife Drive    US-FL  15 Jan 2019 .
Common Greenshank – Tringa nebularia;  Pak Thale salt pans and mud flats  TH-76 27 Feb 2019 .
Nordmann's Greenshank – Tringa guttifer;  Laem Phak Bia–salt pans     TH-76 28 Feb 2019
Willet – Tringa semipalmata; Flagler Beach US-FL  14 Jan 2019
Lesser Yellowlegs – Tringa flavipes Merritt Island NWR–Black Point Wildlife Drive    US-FL  15 Jan 2019
Marsh Sandpiper – Tringa stagnatilis; Pak Thale salt pans and mud flats  TH-76 27 Feb 2019
Wood Sandpiper – Tringa glareola; Pak Thale salt pans and mud flats  TH-76 27 Feb 2019
Common Redshank – Tringa totanus; Pak Thale salt pans and mud flats  TH-76 27 Feb 2019
Small Pratincole – Glareola lactea; Tha Ton paddies–The water tower vicinity TH-50 19 Feb 2019
Parasitic Jaeger – Stercorarius parasiticus; Santa Barbara Channel US-CA 19 Sep 2019.
Thick-billed Murre – Uria lomvia;  Shinnecock Inlet, west   US-NY 04 Jan 2019
Razorbill – Alca torda; Breezy Point Tip  US-NY 07 Jan 2019
Bonaparte's Gull – Chroicocephalus philadelphia; Ballona Creek  US-CA 13 Feb 2019
Brown-headed Gull – Chroicocephalus brunnicephalus;  Pak Thale salt pans and mud flats  TH-76 27 Feb 2019
Laughing Gull – Leucophaeus atricilla; Flagler Beach US-FL  14 Jan 2019
Franklin's Gull – Leucophaeus pipixcan; Antelope Island SP US-UT 20 Jul 2019
Heermann's Gull – Larus heermanni; Ballona Creek–Creek mouth, jetties and breakwater   US-CA 13 Feb 2019
Ring-billed Gull – Larus delawarensis; Central Park–North End  US-NY 01 Jan 2019
Western Gull – Larus occidentalis;  Del Rey Lagoon Park US-CA 13 Feb 2019 .
California Gull – Larus californicus; Malibu Lagoon US-CA 15 Jul 2019
Herring Gull – Larus argentatus;  Shinnecock Inlet, west  US-NY 04 Jan 2019
Lesser Black-backed Gull – Larus fuscus; Hollywood Beach  US-FL  17 Jan 2019
Glaucous-winged Gull – Larus glaucescens; Ballona Creek US-CA 13 Feb 2019
Glaucous Gull – Larus hyperboreus; Dune Rd., Triton Lane US-NY 04 Jan 2019
Great Black-backed Gull – Larus marinus;   Shinnecock Inlet, west US-NY 04 Jan 2019
Little Tern – Sternula albifrons; Pak Thale salt pans and mud flats  TH-76 27 Feb 2019
Least Tern – Sternula antillarum; Sea Bright US-NJ 10 May 10 2019
Gull-billed Tern – Gelochelidon nilotica; Pak Thale salt pans and mud flats  TH-76 28 Feb 2019
Caspian Tern – Hydroprogne caspia; Merritt Island NWR–Black Point Wildlife Drive    US-FL  15 Jan 2019
Black Tern – Chlidonias niger; Nickerson Beach US-NY 05 June 2019
Whiskered Tern – Chlidonias hybrida; Pak Thale salt pans and mud flats  TH-76 27 Feb 2019
Roseate Tern – Sterna dougallii; Nickerson Beach US-NY 05 June 2019
Common Tern – Sterna hirundo; Cupsogue Beach US-NY 16 May 2019
Forster's Tern – Sterna forsteri; Flagler Beach US-FL  14 Jan 2019
Royal Tern – Thalasseus maximus;  Flagler Beach US-FL  14 Jan 2019
Sandwich Tern – Thalasseus sandvicensis; Flagler Beach US-FL  14 Jan 2019
Elegant Tern – Thalasseus elegans; Play del Rey US-CA 15 Sep 2019 .
Black Skimmer – Rynchops niger; Merritt Island NWR–Pumphouse Road US-FL  28 Jan 2019 .
Red-throated Loon – Gavia stellata;  Shinnecock Inlet, west US-NY 04 Jan 2019
Pacific Loon – Gavia pacifica; Oyster Bay Marine Center (Sagamore Yacht Club) US-NY 03 Feb 2019 .
Common Loon – Gavia immer; Point Lookout–Town Park   US-NY 06 Jan 2019
Black-vented Shearwater – Puffinus opisthomelas; Santa Barbara Channel US-CA 19 Sep 2019
Asian Openbill – Anastomus oscitans; Phranakorn-Nornlen Hotel  TH-10 15 Feb 2019
Wood Stork – Mycteria americana; Merritt Island NWR–Black Point Wildlife Drive    US-FL  15 Jan 2019
Painted Stork – Mycteria leucocephala; Pak Thale salt pans and mud flats  TH-76 27 Feb 2019
Magnificent Frigatebird – Fregata magnificens; Hollywood Beach  US-FL  25 Jan 2019
Brown Booby – Sula leucogaster; Mecox Beach US-NY 23 Aug 2019
Northern Gannet – Morus bassanus; Point Lookout–Town Park US-NY 06 Jan 2019
Anhinga – Anhinga anhinga; Savannah NWR    US-SC  13 Jan 2019
Little Cormorant – Microcarbo niger; Kaeng Krachan NP  TH-76 26 Feb 2019
Brandt's Cormorant – Phalacrocorax penicillatus; Ventura Harbor US-CA 19 Sep 2019
Pelagic Cormorant – Phalacrocorax pelagicus; Santa Cruz Island US-CA 19 Sep 2019
Great Cormorant – Phalacrocorax carbo; Breezy Point  US-NY 07 Jan 2019
Indian Cormorant – Phalacrocorax fuscicollis; Thewet Ferry Terminal        TH-10 16 Feb 2019
Neotropic Cormorant – Phalacrocorax brasilianus; Lee Kay Ponds US-UT 21 Jul 2019
Double-crested Cormorant – Phalacrocorax auritus; Central Park–North End US-NY 01 Jan 2019
American White Pelican – Pelecanus erythrorhynchos; Merritt Island NWR–Black Point Wildlife Drive    US-FL  15 Jan 2019
Brown Pelican – Pelecanus occidentalis; Flagler Beach US-FL  14 Jan 2019 .
Great Blue Heron – Ardea herodias; Flushing Meadows Corona Park–Willow Lake   US-NY 07 Jan 2019 .
Gray Heron – Ardea cinerea; Pak Thale salt pans and mud flats  TH-76 28 Feb 2019
Purple Heron – Ardea purpurea;  Pak Thale salt pans and mud flats  TH-76 27 Feb 2019
Great Egret – Ardea alba;  Dune Rd., Triton Lane  US-NY 04 Jan 2019
Intermediate Egret – Ardea intermedia;   Thewet Ferry Terminal  TH-10 16 Feb 2019
Chinese Egret – Egretta eulophotes;   Pak Thale salt pans and mud flats TH-76 27 Feb 2019
Little Egret – Egretta garzetta; Thewet Ferry Terminal  TH-10 16 Feb 2019
Snowy Egret – Egretta thula;   Savannah NWR–Laurel Hill Wildlife Dr     US-SC  13 Jan 2019
Little Blue Heron – Egretta caerulea;  Savannah NWR US-SC  13 Jan 2019
Tricolored Heron – Egretta tricolor; Merritt Island NWR–Black Point Wildlife Drive US-FL  15 Jan 2019
Reddish Egret – Egretta rufescens;  Merritt Island NWR–Black Point Wildlife Drive    US-FL  15 Jan 2019
Cattle Egret – Bubulcus ibis; Merritt Island NWR–Black Point Wildlife Drive US-FL  15 Jan 2019
Chinese Pond-Heron – Ardeola bacchus; Saranrom Park   TH-10 16 Feb 2019 .
Javan Pond-Heron – Ardeola speciosa; Ban Nong Chaeng TH-76 27 Feb 2019
Green Heron – Butorides virescens; Savannah NWR–Laurel Hill Wildlife Dr     US-SC  13 Jan 2019
Black-crowned Night-Heron – Nycticorax nycticorax;Wakodahatchee Wetlands   US-FL  26 Jan 2019
Yellow-crowned Night-Heron – Nyctanassa violacea; Cammanns Pond Park US-NY 06 Apr 2019
White Ibis – Eudocimus albus; Savannah NWR  US-SC  13 Jan 2019
Glossy Ibis – Plegadis falcinellus ;  Merritt Island NWR–Black Point Wildlife Drive    US-FL  15 Jan 2019
White-faced Ibis – Plegadis chihi; Buckeye US-AZ 18 May 2019
Roseate Spoonbill – Platalea ajaja;  Merritt Island NWR–Black Point Wildlife Drive US-FL  15 Jan 2019
California Condor – Gymnogyps californianus; Bitter Creek NWR US-CA 16 Jul 2019
Black Vulture – Coragyps atratus;  GSP US-NJ  11 Jan 2019
Turkey Vulture – Cathartes aura;   GSP  US-NJ  11 Jan 2019
Osprey – Pandion haliaetus; Flagler Beach US-FL  14 Jan 2019
White-tailed Kite – Elanus leucurus; Ballona Wetlands US-CA 15 Sep 2019
Oriental Honey-buzzard – Pernis ptilorhynchus; Doi Pha Hom Pok NP–Mae Per Trail on Doi Angkhang    TH-50 22 Feb 2019
Black Baza – Aviceda leuphotes; Kaeng Krachan NP–km 9 vicinity  TH-76 25 Feb 2019
Crested Serpent-Eagle – Spilornis cheela; Kaeng Krachan NP–lower elevations  TH-76 26 Feb 2019
Blyth's Hawk-Eagle – Nisaetus alboniger;  Bukit Fraser–The Gap (Selangor)   MY-10  04 Mar 2019
Rufous-bellied Eagle – Lophotriorchis kienerii;  Tears (3.7083,101.8237) MY-06 02 Mar 2019
Golden Eagle – Aquila chrysaetos; Sandhill RoadUS-NY 03 Feb 2019
Rufous-winged Buzzard – Butastur liventer;   Doi Inthanon NP–Blossom-headed Parakeet Pre-roost site  TH-50 23 Feb 2019
Northern Harrier – Circus hudsonius; Black Dirt Region US-NY 03 Jan 2019
Pied Harrier – Circus melanoleucos; Tha Ton paddies–The water tower vicinity   TH-50 19 Feb 2019
Crested Goshawk – Accipiter trivirgatus;  Kaeng Krachan NP–lower elevations  TH-76 26 Feb 2019
Shikra – Accipiter badius ; Doi Inthanon NP–Mueang Ang (Km 13) vicinity  TH-50 24 Feb 2019
Sharp-shinned Hawk – Accipiter striatus; Merritt Island NWR–Black Point Wildlife Drive    US-FL  15 Jan 2019
Cooper's Hawk – Accipiter cooperii; Central Park–North End US-NY 01 Jan 2019
Bald Eagle – Haliaeetus leucocephalus; Breezy Point US-NY 07 Jan 2019 .
Common Black Hawk – Buteogallus anthracinus; Gila Box Riparian NCA 21 May 2019
Red-shouldered Hawk – Buteo lineatus; Merritt Island NWR  US-FL  28 Jan 2019.
Broad-winged Hawk – Buteo platypterus; Sandy Hook US-NJ 11 May 2019
Short-tailed Hawk – Buteo brachyurus; Sombrero Key Golf Course US-FL 19 Dec 2019
Swainson's Hawk – Buteo swainsoni; Willcox US-AZ 20 May 2019
Zone-tailed Hawk – Buteo albonotatus; Gila Box Riparian NCA 21 May 2019
Red-tailed Hawk – Buteo jamaicensis; Central Park–North End US-NY 01 Jan 2019 .
Ferruginous Hawk – Buteo regalis; Cassia County US-ID 23 Jul 2019
Himalayan Buzzard – Buteo refectus; Doi Inthanon NP–Royal Agricultural Station & Siriphum Waterfall TH-50 24 Feb 2019
Eastern Buzzard – Buteo japonicus; Doi Pha Hom Pok NP–Doi Angkhang Army Camp/Campsite TH-50 22 Feb 2019
Barn Owl – Tyto alba; Ramsey Road, American Falls US-ID 25 Jul 2019
Mountain Scops-Owl – Otus spilocephalus; Bukit Fraser  MY-06  04 Mar 2019
Flammulated Owl – Psiloscops flammeolus; Wasatch Mountain SP US-UT 22-Jul-2019
Whiskered Screech-Owl – Megascops trichopsis; Portal US-AZ 22 May 2019 .
Eastern Screech-Owl – Megascops asio; Belmont SP US-NY 29 Dec 2019.

Great Horned Owl – Bubo virginianus; Central Park  US-NY 01 Jan 2019 .
Snowy Owl – Bubo scandiacus; Jones Beach US-NY 31 Dec 2019
Collared Owlet – Glaucidium brodiei; Kaeng Krachan NP–lower elevations TH-76 26 Feb 2019 .
Asian Barred Owlet – Glaucidium cuculoides; Kaeng Krachan NP–Baan Maka Nature Lodge     TH-76 24 Feb 2019
Elf Owl – Micrathene whitneyi; Casa del Conrad Portal US-AZ 20 May 2019
Burrowing Owl – Athene cunicularia; Brian Piccolo Park US-FL  20 Jan 2019  
Barred Owl – Strix varia;  Pelham Bay Park–Hunter Island US-NY 03 Feb 2019
Short-eared Owl – Asio flammeus; Black Dirt Region US-NY 03 Jan 2019
Northern Saw-whet Owl – Aegolius acadicus; Central Park–North End US-NY 01 Jan 2019
Brown Boobook – Ninox scutulata; Kaeng Krachan NP–Baan Maka Nature Lodge  TH-76 24 Feb 2019
Elegant Trogon – Trogon elegans; Cave Creek Canyon–South Fork US-AZ 22 May 2019
Red-headed Trogon – Harpactes erythrocephalus; Bukit Fraser   MY-06  03 Mar 2019
Orange-breasted Trogon – Harpactes oreskios; Kaeng Krachan NP–lower elevations TH-76 26 Feb 2019
Eurasian Hoopoe – Upupa epops;  Route #3432 (Entrance road to Kaeng Krachan NP) TH-76 27 Feb 2019
Great Hornbill – Buceros bicornis; Kaeng Krachan NP–km 9 vicinity   TH-76 25 Feb 2019
Rusty-cheeked Hornbill – Anorrhinus tickelli; Kaeng Krachan NP–lower elevations TH-76 26 Feb 2019
Oriental Pied-Hornbill – Anthracoceros albirostris; Kaeng Krachan NP–km 9 vicinity   TH-76 25 Feb 2019
Common Kingfisher – Alcedo atthis; Pak Thale salt pans and mud flats  TH-76 27 Feb 2019
White-throated Kingfisher – Halcyon smyrnensis; Inthanon Highland & Touchstar Resorts vicinity  TH-50 23 Feb 2019 .
Black-capped Kingfisher – Halcyon pileata; Kaeng Krachan NP–lower elevations         TH-76 26 Feb 2019
Belted Kingfisher – Megaceryle alcyon; Savannah NWR US-SC  13 Jan 2019
Red-bearded Bee-eater – Nyctyornis amictus; Bukit Fraser   MY-06            03 Mar 2019
Blue-bearded Bee-eater – Nyctyornis athertoni;  Kaeng Krachan NP–lower elevations  TH-76 26 Feb 2019
Green Bee-eater – Merops orientalis; Doi Inthanon NP–Blossom-headed Parakeet Pre-roost site        TH-50 23 Feb 2019
Blue-tailed Bee-eater – Merops philippinus; Amaranth Hotel,  TH-11 18 Feb 2019 .
Indochinese Roller – Coracias affinis;  H.M. Queen Sirikit Park (Suan Somdet Phra Nang Chao Sirikit) TH-10 17 Feb 2019 .
Dollarbird – Eurystomus orientalis; Kaeng Krachan NP–km 9 vicinity   TH-76 25 Feb 2019
Sooty Barbet – Caloramphus hayii;  Selangor–The Gap Rd.  MY-10  04 Mar 2019
Coppersmith Barbet – Psilopogon haemacephalus;  park near Phranakorn-Nornlen Hotel  TH-10 15 Feb 2019 .
Blue-eared Barbet – Psilopogon duvaucelii; Kaeng Krachan NP–km 9 vicinity   TH-76 25 Feb 2019
Fire-tufted Barbet – Psilopogon pyrolophus; Bukit Fraser   MY-06            02 Mar 2019
Red-throated Barbet – Psilopogon mystacophanos; Bukit Tinggi   MY-06    02 Mar 2019
Yellow-crowned Barbet – Psilopogon henricii; Selangor–The Gap Rd.  MY-10   04 Mar 2019
Green-eared Barbet – Psilopogon faiostrictus; Kaeng Krachan NP–km 9 vicinity   TH-76 25 Feb 2019
Lineated Barbet – Psilopogon lineatus; Inthanon Highland & Touchstar Resorts vicinity  TH-50 23 Feb 2019
Golden-throated Barbet – Psilopogon franklinii;  Doi Pha Hom Pok NP–Doi Lang (western slope), AKA Doi San Ju   TH-50 20 Feb 2019
Gold-whiskered Barbet – Psilopogon chrysopogon;  Bukit Tinggi   MY-06   02 Mar 2019
Blue-throated Barbet – Psilopogon asiaticus;  Doi Pha Hom Pok NP–Doi Angkhang Royal Agricultural Station TH-50 22 Feb 2019
Black-browed Barbet – Psilopogon oorti; Bukit Tinggi   MY-06   02 Mar 2019
Eurasian Wryneck – Jynx torquilla;  Galileo Hotel (19.9303,99.2248)    TH-50 21 Feb 2019 .
Speckled Piculet – Picumnus innominatus; Road to viewpoint (18.5157,98.5226)  TH-50 24 Feb 2019
Yellow-bellied Sapsucker – Sphyrapicus varius; Central Park  US-NY 01 Jan 2019
Red-naped Sapsucker – Sphyrapicus nuchalis; Big Cottonwood Canyon–Silver Lake US-UT 22 Jul 2019
Red-headed Woodpecker – Melanerpes erythrocephalus; Kew Gardens US-NY 29 Dec 2019
Acorn Woodpecker – Melanerpes formicivorus; Eaton Canyon Park–Nature Center Area   US-CA 12 Feb 2019
Gila Woodpecker – Melanerpes uropygialis; Desert Botanical Garden US-AZ 19 May 2019
Red-bellied Woodpecker – Melanerpes carolinus; Riverside Church      US-NY 01 Jan 2019
Gray-capped Woodpecker – Yungipicus canicapillus;Doi Pha Hom Pok NP–Doi Angkhang Army Camp/Campsite      TH-50 22 Feb 2019
Stripe-breasted Woodpecker – Dendrocopos atratus; Doi Pha Hom Pok NP–Doi Angkhang Army Camp/Campsite      TH-50 22 Feb 2019
Crimson-breasted Woodpecker – Dryobates cathpharius; Doi Pha Hom Pok NP–Doi Lang (western slope), AKA Doi San Ju   TH-50  21 Feb 2019
Downy Woodpecker – Dryobates pubescens; Central Park  US-NY 01 Jan 2019
Nuttall's Woodpecker – Dryobates nuttallii;  Eaton Canyon Park–Nature Center Area   US-CA 12 Feb 2019
Ladder-backed Woodpecker – Dryobates scalaris; Desert Botanical Garden US-AZ 19 May 2019
Hairy Woodpecker – Dryobates villosus; Central Park–North End      US-NY 01 Jan 2019
White-headed Woodpecker – Dryobates albolarvatus; Chilao Visitor's Center US-CA 31 May 2019
Arizona Woodpecker – Dryobates arizonae; Cave Creek Canyon–South Fork US-AZ 22 May 2019
Bay Woodpecker – Blythipicus pyrrhotis;  Doi Pha Hom Pok NP–Doi Lang (western slope), AKA Doi San Ju   TH-50 20 Feb 2019
Orange-backed Woodpecker – Reinwardtipicus validus;  Selangor–The Gap Rd.  MY-10     04 Mar 2019
Greater Flameback – Chrysocolaptes guttacristatus;  Kaeng Krachan NP–km 9 vicinity   TH-76 25 Feb 2019
Buff-rumped Woodpecker – Meiglyptes tristis; Bukit Fraser   MY-06  05 Mar 2019
Bamboo Woodpecker – Gecinulus viridis; Selangor–The Gap Rd.          MY-10   04 Mar 2019
Common Flameback – Dinopium javanense; Kaeng Krachan NP–lower elevations     TH-76 26 Feb 2019
Lesser Yellownape – Picus chlorolophus; Bukit Fraser   MY-06  03 Mar 2019
Streak-breasted Woodpecker – Picus viridanus; Kaeng Krachan NP–km 9 vicinity   TH-76 25 Feb 2019
Greater Yellownape – Chrysophlegma flavinucha; Bukit Fraser   MY-06  03 Mar 2019
Pileated Woodpecker – Dryocopus pileatus; W Palmetto St, Florence US-SC (34.1558,-79.8723)  US-SC  13 Jan 2019
Northern Flicker – Colaptes auratus;  Central Park–North End  US-NY 01 Jan 2019
Gilded Flicker – Colaptes chrysoides; Desert Botanical Garden, Phoenix US-AZ 05 19 2019
Collared Falconet – Microhierax caerulescens; Doi Inthanon NP–Mueang Ang (Km 13) vicinity  TH-50 24 Feb 2019
Black-thighed Falconet – Microhierax fringillarius;  Kaeng Krachan NP–km 9 vicinity   TH-76 25 Feb 2019
Eurasian Kestrel – Falco tinnunculus; Tha Ton paddies       TH-50 19 Feb 2019
American Kestrel – Falco sparverius;  Central Park  US-NY 01 Jan 2019
Merlin – Falco columbarius; Sandy Hook US-NJ 11 May 2019
Peregrine Falcon – Falco peregrinus;   Riverside Church      US-NY 01 Jan 2019
Blossom-headed Parakeet – Psittacula roseata;  Doi Inthanon NP–Blossom-headed Parakeet Pre-roost site        TH-50 23 Feb 2019
Vernal Hanging-Parrot – Loriculus vernalis; Kaeng Krachan NP–km 9 vicinity   TH-76 25 Feb 2019
Blue-crowned Hanging-Parrot – Loriculus galgulus; Selangor–The Gap Rd. MY-10  04 Mar 2019
Monk Parakeet – Myiopsitta monachus; Brian Piccolo Park     US-FL  20 Jan 2019
Yellow-chevroned Parakeet – Brotogeris chiriri;    UC Los Angeles–William Andrews Clark Memorial Library      US-CA 11 Feb 2019 *
Red-crowned Parrot – Amazona viridigenalis; Eagle Rock, Los Angeles US-CA 25 May 2019
Nanday Parakeet – Aratinga nenday; Dania Beach US-FL  US-FL  23 Jan 2019 .
Long-tailed Broadbill – Psarisomus dalhousiae;  Doi Pha Hom Pok NP–Doi Lang (western slope), AKA Doi San Ju           TH-50 20 Feb 2019
Banded Broadbill – Eurylaimus javanicus;  Bukit Tinggi   MY-06  02 Mar 2019
Black-and-yellow Broadbill – Eurylaimus ochromalus;  Bukit Tinggi   MY-06  02 Mar 2019
Western Wood-Pewee – Contopus sordidulus; Gila Box Riparian NCA  US-AZ 21 May 2019
Willow Flycatcher – Empidonax traillii; Negri-Nepote Grasslands US-NJ 23 June 2019
Least Flycatcher – Empidonax minimus; Central Park US-NY 03 May 2019
Gray Flycatcher – Empidonax wrightii; Kinney Creek Trail US-ID 27 Jul 2019
Dusky Flycatcher – Empidonax oberholseri; Big Cottonwood Canyon–Silver Lake 22 Jul 2019
Pacific-slope Flycatcher – Empidonax difficilis; Angeles NF US-CA 28 May 2019
Cordilleran Flycatcher – Empidonax occidentalis; Gila Box Riparian NCA  US-AZ 21 May 2019
Buff-breasted Flycatcher – Empidonax fulvifrons; Pinery Canyon US-AZ 23 May 2019
Black Phoebe – Sayornis nigricans;  UC Los Angeles–William Andrews Clark Memorial Library         US-CA 11 Feb 2019
Eastern Phoebe – Sayornis phoebe; Merritt Island NWR–Scrub Trail     US-FL  15 Jan 2019
Say's Phoebe – Sayornis saya;  Wallkill River NWR–Winding Waters Trail (NY) US-NY 03 Jan 2019
Vermilion Flycatcher – Pyrocephalus rubinus; Red Rock US-AZ 19 May 2019
Dusky-capped Flycatcher – Myiarchus tuberculifer; Cave Creek Canyon–South Fork 22 May 2019
Ash-throated Flycatcher – Myiarchus cinerascens; St. David–Holy Trinity Monastery 24 May 2019
Great Crested Flycatcher – Myiarchus crinitus; Black Point Park and Marina US-FL  21 Jan 2019
Brown-crested Flycatcher – Myiarchus tyrannulus; Cave Creek Canyon–South Fork US-AZ 22 May 2019
Sulphur-bellied Flycatcher – Myiodynastes luteiventris; Cave Creek Canyon–South Fork US-AZ 22 May 2019
Tropical Kingbird – Tyrannus melancholicus; St. David–Holy Trinity Monastery US-AZ 24 May 2019
Cassin's Kingbird – Tyrannus vociferans; Eagle Rock, Los Angeles US-CA 27 May 2019
Thick-billed Kingbird – Tyrannus crassirostris; Portal US-AZ 22 May 2019 .
Western Kingbird – Tyrannus verticalis; Buckeye US-AZ 18 May 2019
Eastern Kingbird – Tyrannus tyrannus; Sandy Hook US-NJ 11 May 2019
Scissor-tailed Flycatcher – Tyrannus forficatus; Frog Pond WMA US-FL 20 Dec 2019
Large Woodshrike – Tephrodornis virgatus;  Doi Pha Hom Pok NP–Doi Lang (western slope), AKA Doi San Ju  TH-50 21 Feb 2019
Bar-winged Flycatcher-shrike – Hemipus picatus; Bukit Fraser  MY-06  03 Mar 2019
Ashy Woodswallow – Artamus fuscus; Doi Inthanon NP–Blossom-headed Parakeet Pre-roost site TH-50 23 Feb 2019
Common Iora – Aegithina tiphia;  H.M. Queen Sirikit Park (Suan Somdet Phra Nang Chao Sirikit) TH-10 17 Feb 2019
Green Iora – Aegithina viridissima;  Selangor–The Gap Rd.  MY-10  04 Mar 2019
Gray-chinned Minivet – Pericrocotus solaris;  Doi Pha Hom Pok NP–Doi Lang (western slope), AKA Doi San Ju  TH-50 20 Feb 2019
Short-billed Minivet – Pericrocotus brevirostris;   Doi Pha Hom Pok NP–Doi Angkhang Army Camp/Campsite      TH-50 22 Feb 2019
Long-tailed Minivet – Pericrocotus ethologus; Doi Pha Hom Pok NP–Doi Lang (western slope), AKA Doi San Ju TH-50 20 Feb 2019
Scarlet Minivet – Pericrocotus speciosus; Doi Pha Hom Pok NP–Doi Lang (western slope), AKA Doi San Ju TH-50 20 Feb 2019
Large Cuckooshrike – Coracina macei; Bukit Fraser MY-06  03 Mar 2019
Black-winged Cuckooshrike – Lalage melaschistos; Doi Pha Hom Pok NP–Doi Lang (western slope), AKA Doi San Ju  TH-50 20 Feb 2019
Brown Shrike – Lanius cristatus;  Tha Ton paddies  TH-50 19 Feb 2019
Burmese Shrike – Lanius collurioides;  Doi Pha Hom Pok NP–Doi Lang (western slope), AKA Doi San Ju  TH-50 20 Feb 2019
Long-tailed Shrike – Lanius schach; Tha Ton paddies–The water tower vicinity  TH-50 19 Feb 2019
Gray-backed Shrike – Lanius tephronotus;  Khun Yuw Place  TH-50 19 Feb 2019
Loggerhead Shrike – Lanius ludovicianus;  4679 US Highway 17, Richmond Hill US-GA   US-GA 14 Jan 2019 .
Blyth's Shrike-Babbler – Pteruthius aeralatus;  Doi Pha Hom Pok NP–Doi Lang (western slope), AKA Doi San Ju  TH-50 20 Feb 2019
Black-eared Shrike-Babbler – Pteruthius melanotis; Bukit Fraser   MY-06   04 Mar 2019
Clicking Shrike-Babbler – Pteruthius intermedius; Doi Pha Hom Pok NP–Km. 21 Trail on Doi Angkhang    TH-50 22 Feb 2019
White-bellied Erpornis – Erpornis zantholeuca; Bukit Fraser  MY-06  06 Mar 2019
White-eyed Vireo – Vireo griseus;  Plantation Preserve  US-FL  16 Jan 2019
Bell's Vireo – Vireo bellii; Gila Box Riparian NCA US-AZ 21 May 2019
Hutton's Vireo – Vireo huttoni; Cave Creek Canyon–South Fork US-AZ 22 May 2019
Yellow-throated Vireo – Vireo flavifrons;  Plantation Preserve  US-FL  16 Jan 2019
Cassin's Vireo – Vireo cassinii; Angeles NF US-CA 28 May 2019
Blue-headed Vireo – Vireo solitarius; Plantation Preserve  US-FL  19 Jan 2019
Plumbeous Vireo – Vireo plumbeus; Cave Creek Canyon–South Fork US-AZ 22 May 2019
Philadelphia Vireo – Vireo philadelphicus; Kissena Park US-NY 05 Oct 2019
Warbling Vireo – Vireo gilvus; Bicentennial Park US-NJ 29 Apr 2019
 Red-eyed Vireo – Vireo olivaceus; Forest Park US-NY 02 May 2019
Black-naped Oriole – Oriolus chinensis; Phranakorn-Nornlen Hotel  TH-10 17 Feb 2019
Black-hooded Oriole – Oriolus xanthornus; Kaeng Krachan NP–Ban Song Nok TH-76 27 Feb 2019
Black-and-crimson Oriole – Oriolus cruentus; Bukit Fraser   MY-06  03 Mar 2019
Maroon Oriole – Oriolus traillii;   Doi Pha Hom Pok NP–Doi Lang (western slope), AKA Doi San Ju  TH-50 20 Feb 2019
Black Drongo – Dicrurus macrocercus; Khun Yuw Place TH-50 19 Feb 2019
Ashy Drongo – Dicrurus leucophaeus;  Doi Pha Hom Pok NP–Doi Lang (western slope), AKA Doi San Ju  TH-50 20 Feb 2019
Bronzed Drongo – Dicrurus aeneus; Doi Pha Hom Pok NP–Doi Lang (western slope), AKA Doi San Ju   TH-50 21 Feb 2019
Lesser Racket-tailed Drongo – Dicrurus remifer;  Doi Pha Hom Pok NP–Doi Lang (western slope), AKA Doi San Ju  TH-50 20 Feb 2019
Hair-crested Drongo – Dicrurus hottentottus; Doi Inthanon NP–Blossom-headed Parakeet Pre-roost site TH-50 23 Feb 2019
Greater Racket-tailed Drongo – Dicrurus paradiseus;  Kaeng Krachan NP–km 9 vicinity   TH-76 25 Feb 2019
Malaysian Pied-Fantail – Rhipidura javanica; Saranrom Park  TH-10 16 Feb 2019
White-throated Fantail – Rhipidura albicollis;  Doi Pha Hom Pok NP–Doi Lang (western slope), AKA Doi San Ju  TH-50 21 Feb 2019
Black-naped Monarch – Hypothymis azurea;  Kaeng Krachan NP–lower elevations   TH-76 26 Feb 2019 .
Steller's Jay – Cyanocitta stelleri; Angeles NF–Charlton Flat US-CA 31 May 2019 .
Blue Jay – Cyanocitta cristata;  Riverside Church  US-NY 01 Jan 2019
Island Scrub-Jay – Aphelocoma insularis; Santa Cruz Island US-CA 19 Sep 2019 .
California Scrub-Jay – Aphelocoma californica  Eaton Canyon Park–Nature Center Area   US-CA 12 Feb 2019
Woodhouse's Scrub-Jay – Aphelocoma woodhouseii; Casa de Conrad, Portal US-AZ 20 May 2019
Mexican Jay – Aphelocoma wollweberi; Pinery Canyon US-AZ 23 May 2019
Common Green-Magpie – Cissa chinensis;  Kaeng Krachan NP–Ban Song Nok TH-76 27 Feb 2019
Gray Treepie – Dendrocitta formosae; Doi Pha Hom Pok NP–Doi Lang (western slope), AKA Doi San Ju TH-50 21 Feb 2019
Racket-tailed Treepie – Crypsirina temia; Tha Ton paddies–Water tower vicinity TH-50 19 Feb 2019
Black-billed Magpie – Pica hudsonia; Twin Falls US-ID 24 Jul 2019
American Crow – Corvus brachyrhynchos Depot St., Downsville US-NY  US-NY 03 Jan 2019
Fish Crow – Corvus ossifragus; Plantation Preserve  US-FL  19 Jan 2019
Chihuahuan Raven – Corvus cryptoleucus; San Simon rest area US-AZ 24 May 2019
Large-billed Crow – Corvus macrorhynchos; Phranakorn-Nornlen Hotel  TH-10 15 Feb 2019
Common Raven – Corvus corax; Depot St., Downsville US-NY 03 Jan 2019
Horned Lark – Eremophila alpestris; Hudson Ranch Rd. US-CA 16 Jul 2019
Northern Rough-winged Swallow – Stelgidopteryx serripennis; Flushing Meadows-Corona Park–Meadow Lake US-NY 28 April 2019
Tree Swallow – Tachycineta bicolor; Breezy Point Tip US-NY 07 Jan 2019.
Violet-green Swallow – Tachycineta thalassina; Gila Box Riparian NCA  US-AZ 21 May 2019
Bank Swallow – Riparia riparia; Sandy Hook US-NJ 11 May 2019
Barn Swallow – Hirundo rustica; Tha Ton paddies–The water tower vicinity TH-50 19 Feb 2019
Pacific Swallow – Hirundo tahitica;   Bukit Tinggi   MY-06            02 Mar 2019
Red-rumped Swallow – Cecropis daurica   Kaeng Krachan NP–lower elevations         TH-76 26 Feb 2019
Rufous-bellied Swallow – Cecropis badia;   Bukit Tinggi   MY-06  02 Mar 2019
Cliff Swallow – Petrochelidon pyrrhonota; Antelope Island SP–Causeway US-UT 20 Jul 2019
Sultan Tit – Melanochlora sultanea; Kaeng Krachan NP–km 9 vicinity   TH-76 25 Feb 2019 .
Carolina Chickadee – Poecile carolinensis;  Savannah NWR US-SC  13 Jan 2019
Black-capped Chickadee – Poecile atricapillus; Central Park  US-NY 01 Jan 2019
Mountain Chickadee – Poecile gambeli; Angeles National Forest US-NY 28 May 2019
Mexican Chickadee – Poecile sclateri; Pinery Canyon US-AZ 23 May 2019
Boreal Chickadee – Poecile hudsonicus; Merrill Creek Reservoir US-NJ  24 Mar 2019
Oak Titmouse – Baeolophus inornatus; Eaton Canyon Park–Nature Center Area   US-CA 12 Feb 2019
Juniper Titmouse – Baeolophus ridgwayi; Desert Botanical Garden, Phoenix US-AZ 19 May 2019
Tufted Titmouse – Baeolophus bicolor; Central Park–North End  US-NY 01 Jan 2019
Japanese Tit – Parus minor; Doi Pha Hom Pok NP–Doi Lang (western slope), AKA Doi San Ju   TH-50 20 Feb 2019
Yellow-cheeked Tit – Machlolophus spilonotus; Doi Pha Hom Pok NP–Doi Lang (western slope), AKA Doi San Ju  TH-50 21 Feb 2019
Verdin – Auriparus flaviceps; Buckeye US-AZ 18 May 2019
Black-throated Tit – Aegithalos concinnus;  Doi Pha Hom Pok NP–Doi Lang (western slope), AKA Doi San Ju   TH-50 20 Feb 2019
Bushtit – Psaltriparus minimus;  UC Los Angeles–William Andrews Clark Memorial Library  US-CA 11 Feb 2019
Chestnut-vented Nuthatch – Sitta nagaensis;  Doi Pha Hom Pok NP–Doi Lang (western slope), AKA Doi San Ju   TH-50 20 Feb 2019
Red-breasted Nuthatch – Sitta canadensis; Pohick Bay Regional Park US-VA 30 Jan 2019
White-breasted Nuthatch – Sitta carolinensis; Central Park–North End      US-NY 01 Jan 2019
Pygmy Nuthatch – Sitta pygmaea; Pinery Canyon US-AZ 23 May 2019
Brown-headed Nuthatch – Sitta pusilla;  Julington-Durbin Preserve  US-FL  14 Jan 2019
Velvet-fronted Nuthatch – Sitta frontalis;  Doi Pha Hom Pok NP–Doi Lang (western slope), AKA Doi San Ju  TH-50 21 Feb 2019
Brown Creeper – Certhia americana; Cave Creek Canyon–South Fork US-AZ 22 May 2019
Rock Wren – Salpinctes obsoletus; Antelope Island US-UT 28 Jul 2019
Canyon Wren – Catherpes mexicanus; Gila Box Riparian NCA  US-AZ 21 May 2019
House Wren – Troglodytes aedon; Forest Park US-NY 27 April 2019 .
Sedge Wren – Cistothorus platensis; Pelham Bay Park US-NY 05 Oct 2019
Marsh Wren – Cistothorus palustris; Camas NWR US-ID 26 Jul 2019
Carolina Wren – Thryothorus ludovicianus;  Savannah NWR  US-SC  13 Jan 2019
Bewick's Wren – Thryomanes bewickii; Eaton Canyon Park  US-CA 12 Feb 2019
Cactus Wren – Campylorhynchus brunneicapillus; Desert Botanical Garden, Phoenix US-AZ 19 May 2019
Blue-gray Gnatcatcher – Polioptila caerulea; Plantation Preserve  US-FL  16 Jan 2019
Black-tailed Gnatcatcher – Polioptila melanura; Desert Botanical Garden, Phoenix US-AZ 19 May 2019
American Dipper – Cinclus mexicanus; Big Cottonwood Canyon–Spruces CG US-UT 22 Jul 2019
Black-headed Bulbul – Brachypodius atriceps; Kaeng Krachan NP–km 9 vicinity   TH-76 25 Feb 2019
Scaly-breasted Bulbul – Rubigula squamata; Bukit Tinggi   MY-06            02 Mar 2019
Black-crested Bulbul – Rubigula flaviventris; Doi Inthanon NP–Vachirathan Waterfall   TH-50 24 Feb 2019 .
Crested Finchbill – Spizixos canifrons;  Doi Pha Hom Pok NP–Doi Lang (western slope), AKA Doi San Ju   TH-50 20 Feb 2019 .
Striated Bulbul – Pycnonotus striatus;  Doi Pha Hom Pok NP–Doi Angkhang Army Camp/Campsite      TH-50 22 Feb 2019
Red-whiskered Bulbul – Pycnonotus jocosus; Doi Pha Hom Pok NP–Doi Angkhang Royal Agricultural Station TH-50 22 Feb 2019 .
Brown-breasted Bulbul – Pycnonotus xanthorrhous; Doi Pha Hom Pok NP–Doi Lang (western slope), AKA Doi San Ju  TH-50       21 Feb 2019
Sooty-headed Bulbul – Pycnonotus aurigaster; Galileo Hotel (19.9303,99.2248)  TH-50 19 Feb 2019 .
Stripe-throated Bulbul – Pycnonotus finlaysoni; Kaeng Krachan NP–km 9 vicinity   TH-76 25 Feb 2019 .
Flavescent Bulbul – Pycnonotus flavescens; Doi Pha Hom Pok NP–Doi Lang (western slope), AKA Doi San Ju TH-50 20 Feb 2019
Yellow-vented Bulbul – Pycnonotus goiavier; Amaranth Hotel, 8, Amphoe Bang Phli TH-Samut Prakan (13.6465,100.7153)  TH-11  18 Feb 2019
Streak-eared Bulbul – Pycnonotus conradi; Phranakorn-Nornlen Hotel  TH-10 15 Feb 2019
Red-eyed Bulbul – Pycnonotus brunneus;  Bukit Tinggi   MY-06  02 Mar 2019
Puff-throated Bulbul – Alophoixus pallidus; Doi Inthanon NP–Vachirathan Waterfall   TH-50 24 Feb 2019
Ochraceous Bulbul – Alophoixus ochraceus;   Kaeng Krachan NP–lower elevations         TH-76 26 Feb 2019
Black Bulbul – Hypsipetes leucocephalus; Road to viewpoint (18.5157,98.5226) TH-50 24 Feb 2019
Ashy Bulbul – Hemixos flavala; Bukit Fraser–The Gap (Selangor)   MY-10  04 Mar 2019
Mountain Bulbul – Ixos mcclellandii;  Doi Pha Hom Pok NP–Doi Angkhang Army Camp/Campsite   TH-50 22 Feb 2019
Golden-crowned Kinglet – Regulus satrapa; Pelham Bay Park US-NY 05 Oct 2019
Ruby-crowned Kinglet – Regulus calendula; Savannah NWR   US-SC  13 Jan 2019
Pygmy Cupwing – Pnoepyga pusilla; Doi Inthanon NP–summit (Ang Ka) TH-50 24 Feb 2019
Yellow-bellied Warbler – Abroscopus superciliaris; Selangor–The Gap Rd.  MY-10   04 Mar 2019
Mountain Tailorbird – Phyllergates cucullatus; Bukit Tinggi   MY-06 02 Mar 2019
Aberrant Bush Warbler – Horornis flavolivaceus;  Doi Pha Hom Pok NP–Doi Lang (western slope), AKA Doi San Ju  TH-50 21 Feb 2019
Ashy-throated Warbler – Phylloscopus maculipennis;   Doi Inthanon NP–summit (Ang Ka)           TH-50 24 Feb 2019
Buff-barred Warbler – Phylloscopus pulcher; Doi Inthanon NP–summit (Ang Ka)  TH-50 24 Feb 2019
Yellow-browed Warbler – Phylloscopus inornatus; Tha Ton paddies–The water tower vicinity          TH-50 19 Feb 2019
Hume's Warbler – Phylloscopus humei; Doi Pha Hom Pok NP–Doi Lang (western slope), AKA Doi San Ju  TH-50 21 Feb 2019
Chinese Leaf Warbler – Phylloscopus yunnanensis; Doi Pha Hom Pok NP–Doi Angkhang Royal Agricultural Station TH-50 22 Feb 2019
Pallas's Leaf Warbler – Phylloscopus proregulus; Doi Pha Hom Pok NP–Doi Lang (western slope), AKA Doi San Ju  TH-50 21 Feb 2019
Yellow-streaked Warbler – Phylloscopus armandii; Doi Pha Hom Pok NP–Doi Angkhang-Chinese Cemetery & Dump   TH-50 23 Feb 2019
Dusky Warbler – Phylloscopus fuscatus; Pak Thale salt pans and mud flats  TH-76 28 Feb 2019
Buff-throated Warbler – Phylloscopus subaffinis; Doi Pha Hom Pok NP–Doi Lang (western slope), AKA Doi San Ju  TH-50 21 Feb 2019
Two-barred Warbler – Phylloscopus plumbeitarsus;  Inthanon Highland & Touchstar Resorts vicinity  TH-50 23 Feb 2019
Chestnut-crowned Warbler – Phylloscopus castaniceps;  Bukit Fraser   MY-06   03 Mar 2019
Blyth's Leaf Warbler – Phylloscopus reguloides; Doi Pha Hom Pok NP–Doi Lang (western slope), AKA Doi San Ju    TH-50 21 Feb 2019
Claudia's Leaf Warbler – Phylloscopus claudiae;   Doi Pha Hom Pok NP–Doi Lang (western slope), AKA Doi San Ju  TH-50 21 Feb 2019
Davison's Leaf Warbler – Phylloscopus intensior; Doi Pha Hom Pok NP–Doi Lang (western slope), AKA Doi San Ju  TH-50 20 Feb 2019
Common Tailorbird – Orthotomus sutorius;  Doi Pha Hom Pok NP–Doi Angkhang Royal Agricultural Station TH-50 22 Feb 2019
Dark-necked Tailorbird – Orthotomus atrogularis;  Kaeng Krachan NP–km 9 vicinity   TH-76 25 Feb 2019
Hill Prinia – Prinia superciliaris; Doi Pha Hom Pok NP–Doi Lang (western slope), AKA Doi San Ju  TH-50 20 Feb 2019
Rufescent Prinia – Prinia rufescens; Doi Pha Hom Pok NP–Doi Lang (western slope), AKA Doi San Ju  TH-50 21 Feb 2019
Plain Prinia – Prinia inornata; Pak Thale salt pans and mud flats  TH-76 28 Feb 2019
Yellow-eyed Babbler – Chrysomma sinense; Doi Pha Hom Pok NP–Doi Lang (western slope), AKA Doi San Ju  TH-50 21 Feb 2019
Wrentit – Chamaea fasciata; Eaton Canyon Park–Nature Center Area   US-CA 12 Feb 2019
Spot-breasted Parrotbill – Paradoxornis guttaticollis; Doi Pha Hom Pok NP–Doi Lang (western slope), AKA Doi San Ju  TH-50 21 Feb 2019
Chestnut-flanked White-eye – Zosterops erythropleurus; Doi Pha Hom Pok NP–Doi Angkhang Royal Agricultural Station TH-50 22 Feb 2019
Oriental White-eye – Zosterops palpebrosus; Doi Pha Hom Pok NP–Doi Angkhang Royal Agricultural Station TH-50 22 Feb 2019
Japanese White-eye – Zosterops japonicus; Doi Pha Hom Pok NP–Doi Angkhang Royal Agricultural Station TH-50 22 Feb 2019
Chestnut-capped Babbler – Timalia pileata;           Doi Pha Hom Pok NP–Doi Lang (western slope), AKA Doi San Ju           TH-50 21 Feb 2019
Pin-striped Tit-Babbler – Mixornis gularis; Kaeng Krachan NP–km 9 vicinity   TH-76 25 Feb 2019
Golden Babbler – Cyanoderma chrysaeum; Doi Pha Hom Pok NP–Doi Lang (western slope), AKA Doi San Ju  TH-50 20 Feb 2019
Buff-chested Babbler – Cyanoderma ambiguum;  Doi Pha Hom Pok NP–Doi Angkhang-Chinese Cemetery & Dump TH-50 23 Feb 2019
Rufous-fronted Babbler – Cyanoderma rufifrons; Doi Pha Hom Pok NP–Doi Lang (western slope), AKA Doi San Ju TH-50 20 Feb 2019
Red-billed Scimitar-Babbler – Pomatorhinus ochraceiceps; Doi Pha Hom Pok NP–Doi Lang (western slope), AKA Doi San Ju TH-50 20 Feb 2019
White-browed Scimitar-Babbler – Pomatorhinus schisticeps; Kaeng Krachan NP–lower elevations  TH-76 26 Feb 2019
Large Scimitar-Babbler – Megapomatorhinus; hypoleucos; Kaeng Krachan NP–lower elevations  TH-76 26 Feb 2019
Rusty-cheeked Scimitar-Babbler – Megapomatorhinus erythrogenys; Doi Pha Hom Pok NP–Doi Lang (western slope), AKA Doi San Ju  TH-50 20 Feb 2019
Gray-throated Babbler – Stachyris nigriceps; Bukit Tinggi   MY-06  02 Mar 2019
Rufous-winged Fulvetta – Schoeniparus castaneceps;  Doi Inthanon NP–summit (Ang Ka)  TH-50 24 Feb 2019
Puff-throated Babbler – Pellorneum ruficeps;  Doi Pha Hom Pok NP–Doi Lang (western slope), AKA Doi San Ju  TH-50 21 Feb 2019
Buff-breasted Babbler – Pellorneum tickelli;  Bukit Fraser MY-06  03 Mar 2019
Abbott's Babbler – Turdinus abbotti;   Kaeng Krachan NP–Lung Sin's hide (restricted; inquire Baan Maka)   TH-76 26 Feb 2019
Marbled Wren-Babbler – Turdinus marmoratus;  Bukit Fraser   MY-06  05 Mar 2019
Streaked Wren-Babbler – Turdinus brevicaudatus; Doi Pha Hom Pok NP–Doi Angkhang Royal Agricultural Station TH-50 22 Feb 2019
Brown-cheeked Fulvetta – Alcippe poioicephala;   Kaeng Krachan NP–Lung Sin's hide (restricted; inquire Baan Maka)   TH-76 26 Feb 2019
Yunnan Fulvetta – Alcippe fratercula;  Doi Pha Hom Pok NP–Doi Lang (western slope), AKA Doi San Ju  TH-50 20 Feb 2019
Mountain Fulvetta – Alcippe peracensis; Bukit Fraser   MY-06   03 Mar 2019
Lesser Necklaced Laughingthrush – Garrulax monileger; Kaeng Krachan NP–Lung Sin's hide (restricted; inquire Baan Maka)   TH-76 26 Feb 2019
Black Laughingthrush – Garrulax lugubris; Bukit Fraser MY-06  05 Mar 2019
Greater Necklaced Laughingthrush – Ianthocincla pectoralis;  Kaeng Krachan NP–Lung Sin's hide (restricted; inquire Baan Maka)   TH-76       26 Feb 2019 .
Chestnut-capped Laughingthrush – Ianthocincla mitrata; Bukit Fraser   MY-06    02 Mar 2019
White-browed Laughingthrush – Ianthocincla sannio; Doi Pha Hom Pok NP–Doi Lang (western slope), AKA Doi San Ju TH-50 20 Feb 2019
Silver-eared Laughingthrush – Trochalopteron melanostigma;   Doi Pha Hom Pok NP–Doi Lang (western slope), AKA Doi San Ju TH-50 20 Feb 2019
Malayan Laughingthrush – Trochalopteron peninsulae; Bukit Fraser   MY-06  05 Mar 2019
Black-backed Sibia – Heterophasia melanoleuca; Doi Pha Hom Pok NP–Doi Lang (western slope), AKA Doi San Ju  TH-50 20 Feb 2019
Long-tailed Sibia – Heterophasia picaoides; Doi Pha Hom Pok NP–Doi Lang (western slope), AKA Doi San Ju  TH-50 20 Feb 2019
Silver-eared Mesia – Leiothrix argentauris; Doi Pha Hom Pok NP–Doi Angkhang Army Camp/Campsite TH-50 22 Feb 2019
Rufous-backed Sibia – Minla annectens;  Doi Pha Hom Pok NP–Doi Lang (western slope), AKA Doi San Ju TH-50 20 Feb 2019
Scarlet-faced Liocichla – Liocichla ripponi; Doi Pha Hom Pok NP–Doi Angkhang Army Camp/Campsite      TH-50 22 Feb 2019
Spectacled Barwing – Actinodura ramsayi; Doi Pha Hom Pok NP–Doi Lang (western slope), AKA Doi San Ju           TH-50 21 Feb 2019
Blue-winged Minla – Actinodura cyanouroptera;   Doi Pha Hom Pok NP–Doi Lang (western slope), AKA Doi San Ju           TH-50 20 Feb 2019
Chestnut-tailed Minla – Actinodura strigula;  Doi Inthanon NP–summit (Ang Ka) TH-50 24 Feb 2019
Asian Fairy-bluebird – Irena puella;  Kaeng Krachan NP–km 9 vicinity   TH-76 25 Feb 2019
Asian Brown Flycatcher – Muscicapa dauurica; H.M. Queen Sirikit Park (Suan Somdet Phra Nang Chao Sirikit) TH-10 17 Feb 2019
Oriental Magpie-Robin – Copsychus saularis; Phranakorn-Nornlen Hotel  TH-10 15 Feb 2019
White-rumped Shama – Copsychus malabaricus;  Inthanon Highland & Touchstar Resorts vicinity  TH-50 23 Feb 2019 .
White-gorgeted Flycatcher – Anthipes monileger; Doi Pha Hom Pok NP–Doi Lang (western slope), AKA Doi San Ju  TH-50 21 Feb 2019
Rufous-browed Flycatcher – Anthipes solitaris; Bukit Fraser   MY-06 03 Mar 2019
Hainan Blue Flycatcher – Cyornis hainanus; Kaeng Krachan NP–Lung Sin's hide (restricted) TH-76 26 Feb 2019
Pale Blue Flycatcher – Cyornis unicolor; Doi Pha Hom Pok NP–Doi Lang (western slope), AKA Doi San Ju  TH-50 20 Feb 2019
Hill Blue Flycatcher – Cyornis banyumas;  Doi Pha Hom Pok NP–Doi Angkhang Royal Agricultural Station TH-50 22 Feb 2019
Tickell's Blue Flycatcher – Cyornis tickelliae; Kaeng Krachan NP–Lung Sin's hide (restricted; inquire Baan Maka)TH-76 26 Feb 2019
Large Niltava – Niltava grandis; Doi Pha Hom Pok NP–Doi Angkhang Army Camp/Campsite TH-50 22 Feb 2019 .
Rufous-bellied Niltava – Niltava sundara;  Doi Pha Hom Pok NP–Doi Angkhang Royal Agricultural Station TH-50 22 Feb 2019
Verditer Flycatcher – Eumyias thalassinus; Selangor–The Gap Rd. MY-10 04 Mar 2019
Lesser Shortwing – Brachypteryx leucophris; Bukit Fraser   MY-06  03 Mar 2019
White-browed Shortwing – Brachypteryx montana; Doi Inthanon NP–summit (Ang Ka)  TH-50 24 Feb 2019
Siberian Blue Robin – Larvivora cyane; Kaeng Krachan NP–Ban Song Nok TH-76 27 Feb 2019 .
White-bellied Redstart – Luscinia phaenicuroides; Doi Pha Hom Pok NP–Doi Lang (western slope), AKA Doi San Ju TH-50 20 Feb 2019
Malayan Whistling-Thrush – Myophonus robinsoni;  Bukit Fraser MY-06  05 Mar 2019
Blue Whistling-Thrush – Myophonus caeruleus; Doi Pha Hom Pok NP–Doi Lang (western slope), AKA Doi San Ju  TH-50 20 Feb 2019
Slaty-backed Forktail – Enicurus schistaceus; Doi Inthanon NP–Mae Klang Watershed Management Unit & Inthanon Bird Center (Mr Daeng's) vicinity  TH-50 24 Feb 2019
Siberian Rubythroat – Calliope calliope; Doi Pha Hom Pok NP–Doi Lang (western slope), AKA Doi San Ju  TH-50 20 Feb 2019 .
White-tailed Robin – Myiomela leucura; Doi Pha Hom Pok NP–Doi Angkhang Royal Agricultural Station TH-50 22 Feb 2019
Red-flanked Bluetail – Tarsiger cyanurus;  UC Los Angeles–William Andrews Clark Memorial Library  US-CA 11 Feb 2019
Slaty-backed Flycatcher – Ficedula sordida;  Doi Pha Hom Pok NP–Doi Lang (western slope), AKA Doi San Ju  TH-50 20 Feb 2019
Slaty-blue Flycatcher – Ficedula tricolor;  Doi Pha Hom Pok NP–Doi Lang (western slope), AKA Doi San Ju   TH-50 20 Feb 2019 .
Snowy-browed Flycatcher – Ficedula hyperythra; Doi Inthanon NP–summit (Ang Ka) TH-50 24 Feb 2019
Rufous-gorgeted Flycatcher – Ficedula strophiata; Doi Pha Hom Pok NP–Doi Lang (western slope), AKA Doi San Ju  TH-50 21 Feb 2019
Little Pied Flycatcher – Ficedula westermanni; Doi Pha Hom Pok NP–Doi Lang (western slope), AKA Doi San Ju   TH-50 20 Feb 2019
Ultramarine Flycatcher – Ficedula superciliaris; Doi Pha Hom Pok NP–Doi Lang (western slope), AKA Doi San Ju  TH-50 20 Feb 2019 .
Taiga Flycatcher – Ficedula albicilla;  Doi Pha Hom Pok NP–Doi Angkhang Army Camp/Campsite      TH-50 22 Feb 2019
Plumbeous Redstart – Phoenicurus fuliginosus;   Doi Inthanon NP–Vachirathan Waterfall   TH-50 24 Feb 2019
White-capped Redstart – Phoenicurus leucocephalus; Doi Inthanon NP–Sirithan Waterfall TH-50 24 Feb 2019
Daurian Redstart – Phoenicurus auroreus; Doi Pha Hom Pok NP–Doi Angkhang Royal Agricultural Station TH-50 22 Feb 2019 .
Chestnut-bellied Rock-Thrush – Monticola rufiventris; Doi Pha Hom Pok NP–Doi Lang (western slope), AKA Doi San Ju  TH-50  20 Feb 2019
Blue Rock-Thrush – Monticola solitarius; Doi Pha Hom Pok NP–Doi Angkhang Army Camp/Campsite  TH-50 22 Feb 2019
Siberian Stonechat – Saxicola maurus;    Khun Yuw Place  TH-50 19 Feb 2019
Pied Bushchat – Saxicola caprata;  Khun Yuw Place  TH-50 19 Feb 2019
Gray Bushchat – Saxicola ferreus;  Doi Pha Hom Pok NP–Doi Lang (western slope), AKA Doi San Ju  TH-50 20 Feb 2019 .
Eastern Bluebird – Sialia sialis; Sandhill Road US-NY 03 Feb 2019
Western Bluebird – Sialia mexicana; Angeles NJ US-CA 28 May 2019
Mountain Bluebird – Sialia currucoides; Mink Creek Rd. US-ID 27 Jul 2019
Dark-sided Thrush – Zoothera marginata;  Doi Inthanon NP–summit (Ang Ka) TH-50 24 Feb 2019
Veery – Catharus fuscescens; Central Park US-NY 02 May 2019
Swainson's Thrush – Catharus ustulatus; Central Park US-NY 03 May 2019
Hermit Thrush – Catharus guttatus;  Savannah US-GA  US-GA 29 Jan 2019
Wood Thrush – Hylocichla mustelina; Central Park US-NY 02 May 2019
Orange-headed Thrush – Geokichla citrina; Bukit Tinggi   MY-06  02 Mar 2019
American Robin – Turdus migratorius; Central Park–North End US-NY 01 Jan 2019
Eyebrowed Thrush – Turdus obscurus; Kaeng Krachan NP–km 9 vicinity   TH-76 25 Feb 2019
Gray Catbird – Dumetella carolinensis;  Savannah NWR US-SC  13 Jan 2019
Curve-billed Thrasher – Toxostoma curvirostre; Desert Botanical Garden 19 May 2019
Brown Thrasher – Toxostoma rufum; Kissena Park US-NY 30 Apr 2019
California Thrasher – Toxostoma redivivum; Angeles NF–Switzers Picnic Area US-AZ 28 May 2019
Crissal Thrasher – Toxostoma crissale; Casa del Conrad Portal US-AZ 22 May 2019
Townsend's Solitaire – Myadestes townsendi; Paradise Road US-AZ 23 May 2019
Sage Thrasher – Oreoscoptes montanus; Jamaica Bay NAR US-NY 17-May-2019 .
Northern Mockingbird – Mimus polyglottos;  Central Park–North End US-NY 01 Jan 2019
Asian Glossy Starling – Aplonis panayensis; Bukit Tinggi   MY-06  02 Mar 2019
Common Hill Myna – Gracula religiosa; Kaeng Krachan NP–lower elevations  TH-76 26 Feb 2019
European Starling – Sturnus vulgaris; Central Park–North End US-NY 01 Jan 2019
Black-collared Starling – Gracupica nigricollis; Wat Arun (Temple of Dawn)  TH-10 16 Feb 2019
Asian Pied Starling – Gracupica contra; Saranrom Park  TH-10 16 Feb 2019
Chestnut-tailed Starling – Sturnia malabarica; Tha Ton paddies–The water tower vicinity  TH-50 19 Feb 2019
Common Myna – Acridotheres tristis;  Phranakorn-Nornlen Hotel  TH-10 15 Feb 2019
Great Myna – Acridotheres grandis; Phranakorn-Nornlen Hotel  TH-10 15 Feb 2019 .
Spot-winged Starling – Saroglossa spilopterus; Tha Ton paddies–The water tower vicinity  TH-50 19 Feb 2019
Lesser Green Leafbird – Chloropsis cyanopogon; Bukit Tinggi   MY-06  02 Mar 2019
Blue-winged Leafbird – Chloropsis cochinchinensis; Kaeng Krachan NP–lower elevations         TH-76 26 Feb 2019
Golden-fronted Leafbird – Chloropsis aurifrons;    Kaeng Krachan NP–Ban Song Nok TH-76 27 Feb 2019
Orange-bellied Leafbird – Chloropsis hardwickii;  Doi Pha Hom Pok NP–Doi Lang (western slope), AKA Doi San Ju           TH-50 21 Feb 2019
Orange-bellied Flowerpecker – Dicaeum trigonostigma;   Bukit Tinggi   MY-06  02 Mar 2019
Fire-breasted Flowerpecker – Dicaeum ignipectus; Doi Pha Hom Pok NP–Doi Angkhang Royal Agricultural Station TH-50 22 Feb 2019
Scarlet-backed Flowerpecker – Dicaeum cruentatum; H.M. Queen Sirikit Park (Suan Somdet Phra Nang Chao Sirikit) TH-10 17 Feb 2019
Ruby-cheeked Sunbird – Chalcoparia singalensis; Kaeng Krachan NP–km 9 vicinity   TH-76 25 Feb 2019
Plain-throated Sunbird – Anthreptes malacensis;  H.M. Queen Sirikit Park (Suan Somdet Phra Nang Chao Sirikit) TH-10 17 Feb 2019
Purple Sunbird – Cinnyris asiaticus; Inthanon Highland & Touchstar Resorts vicinity  TH-50 23 Feb 2019
Olive-backed Sunbird – Cinnyris jugularis; Kaeng Krachan NP–lower elevations TH-76 26 Feb 2019
Black-throated Sunbird – Aethopyga saturata; Doi Pha Hom Pok NP–Doi Angkhang Royal Agricultural Station TH-50 22 Feb 2019
Gould's Sunbird – Aethopyga gouldiae; Doi Pha Hom Pok NP–Doi Lang (western slope), AKA Doi San Ju TH-50 21 Feb 2019 
Green-tailed Sunbird – Aethopyga nipalensis; Doi Inthanon NP–summit (Ang Ka)  TH-50 24 Feb 2019
Crimson Sunbird – Aethopyga siparaja; Kaeng Krachan NP–lower elevations         TH-76 26 Feb 2019
Thick-billed Spiderhunter – Arachnothera crassirostris; Selangor–The Gap Rd.  MY-10  04 Mar 2019
Little Spiderhunter – Arachnothera longirostra; Kaeng Krachan NP–Baan Maka Nature Lodge     TH-76 25 Feb 2019
Streaked Spiderhunter – Arachnothera magna; Doi Pha Hom Pok NP–Doi Lang (western slope), AKA Doi San Ju; TH-50 20 Feb 2019
Gray Wagtail – Motacilla cinerea; Doi Pha Hom Pok NP–Doi Angkhang Army Camp/Campsite      TH-50 22 Feb 2019
Eastern Yellow Wagtail – Motacilla tschutschensis; Pak Thale salt pans and mud flats  TH-76 27 Feb 2019
White Wagtail – Motacilla alba; Tha Ton paddies–The water tower vicinity   TH-50 19 Feb 2019
Paddyfield Pipit – Anthus rufulus   Tha Ton paddies–The water tower vicinity  TH-50 19 Feb 2019
Olive-backed Pipit – Anthus hodgsoni; Doi Pha Hom Pok NP–Doi Lang (western slope), AKA Doi San Ju  TH-50 21 Feb 2019
Cedar Waxwing – Bombycilla cedrorum; Sandy Hook US-NJ 11 May 2019 .
Phainopepla – Phainopepla nitens; Gila Box Riparian NCA US-AZ 22 May 2019
Olive Warbler – Peucedramus taeniatus; Pinery Canyon US-AZ 23 May 2019
Spot-winged Grosbeak – Mycerobas melanozanthos; Doi Pha Hom Pok NP–Doi Angkhang Army Camp/Campsite      TH-50 22 Feb 2019
Evening Grosbeak – Coccothraustes vespertinus  Rayano Feeders US-NY 03 Jan 2019
Common Rosefinch – Carpodacus erythrinus; Road to viewpoint (18.5157,98.5226) TH-50 24 Feb 2019
House Finch – Haemorhous mexicanus;     Central Park–North End  US-NY 01 Jan 2019
Purple Finch – Haemorhous purpureus; Depot St., Downsville US-NY 03 Jan 2019
Cassin's Finch – Haemorhous cassinii; Big Cottonwood Canyon–Silver Lake US-UT 22 Jul 2019
Red Crossbill – Loxia curvirostra; Paumanok Trail–Jones Pond US-NY 06 Apr 2019
Pine Siskin – Spinus pinus; Central Park US-NY 03 May 2019
Lesser Goldfinch – Spinus psaltria; UC Los Angeles–William Andrews Clark Memorial Library         US-CA 11 Feb 2019
American Goldfinch – Spinus tristis; Depot St., Downsville US-NY (42.0730,-74.9907) US-NY 03 Jan 2019
Snow Bunting – Plectrophenax nivalis; Jones Beach US-NY 23 Nov 2019

Little Bunting – Emberiza pusilla; Doi Pha Hom Pok NP–Doi Angkhang-Chinese Cemetery & Dump  TH-50 23 Feb 2019
Grasshopper Sparrow – Ammodramus savannarum; Negri-Nepote Grasslands US-NJ 23 June 2019 .
Chipping Sparrow – Spizella passerina; Depot St., Downsville US-NY 03 Jan 2019
Clay-colored Sparrow – Spizella pallida; Kissena Park US-NY 05 Oct 2019
Field Sparrow – Spizella pusilla; Merrill Creek Reservoir US-NJ  24 Mar 2019
Brewer's Sparrow – Spizella breweril; Arbon Valley Rd. Oneida County US-ID 27 Jul 2019
Black-throated Sparrow – Amphispiza bilineata; Casa de Conrad, Portal US-AZ 20 May 2019 .
Lark Sparrow – Chondestes grammacus; Antelope Island SP–Garr Ranch US-UT 20 Jul 2019
American Tree Sparrow – Spizelloides arborea; Depot St., Downsville US-NY (42.0730,-74.9907) US-NY 03 Jan 2019
Fox Sparrow – Passerella iliaca; Thompson Flat Campground US-ID 23 Jul 2019
Dark-eyed Junco – Junco hyemalis  Riverside Church; US-NY 01 Jan 2019
Yellow-eyed Junco – Junco phaeonotus; Pinery Canyon US-AZ 23 May 2019
White-crowned Sparrow – Zonotrichia leucophrys; UC Los Angeles–William Andrews Clark Memorial Library  US-CA 11 Feb 2019 .
Golden-crowned Sparrow – Zonotrichia atricapilla; Depot St., Downsville US-NY (42.0730,-74.9907) US-NY 03 Jan 2019
White-throated Sparrow – Zonotrichia albicollis;   Riverside Church      US-NY 01 Jan 2019
Vesper Sparrow – Pooecetes gramineus; Antelope Island SP–Garr Ranch US-UT 20 Jul 2019
Savannah Sparrow – Passerculus sandwichensis;  Savannah NWR–Laurel Hill Wildlife Dr US-SC  13 Jan 2019
Henslow's Sparrow – Centronyx henslowii; Negri-Nepote Grasslands US-NJ 23 June 2019 .
Song Sparrow – Melospiza melodia Central Park–North End US-NY 01 Jan 2019
Lincoln's Sparrow – Melospiza lincolnii; Big Cottonwood Canyon–Silver Lake US-UT 22 Jul 2019
Swamp Sparrow – Melospiza georgiana; Santee NWR–Bluff Unit  US-SC  29 Jan 2019
Canyon Towhee – Melozone fusca; Casa del Conrad Portal US-AZ 20 May 2019
Abert's Towhee – Melozone aberti; Desert Botanical Garden, Phoenix US-AZ 05 19 2019
California Towhee – Melozone crissalis; Eaton Canyon Park–Nature Center Area   US-CA 12 Feb 2019
Green-tailed Towhee – Pipilo chlorurus; Scott Mt. Campground US-ID 27 Jul 2019
Spotted Towhee – Pipilo maculatus; Eaton Canyon Park–Nature Center Area   US-CA 12 Feb 2019
Eastern Towhee – Pipilo erythrophthalmus; Santee NWR–Bluff Unit       US-SC  29 Jan 2019
Yellow-breasted Chat – Icteria virens; Gila Box Riparian NCA US-AZ 21 May 2019
Yellow-headed Blackbird – Xanthocephalus xanthocephalus; Willcox US-AZ 05 20 2019
Western Meadowlark – Sturnella neglecta; Buckeye US-AZ 18 May 2019
Eastern Meadowlark – Sturnella magna; Frog Pond WMA US-FL 20 Dec 2019
Orchard Oriole – Icterus spurius; Oakland Lake US-NY 25 Apr 2019
Hooded Oriole – Icterus cucullatus; Casa del Conrad Portal US-AZ 20 May 2019  
Bullock's Oriole – Icterus bullockii; St. David–Holy Trinity Monastery US-AZ 24 May 2019
Baltimore Oriole – Icterus galbula; Forest Park US-NY 30 Apr 2019
Scott's Oriole – Icterus parisorum; Casa del Conrad Portal US-AZ 23 May 2019
Red-winged Blackbird – Agelaius phoeniceus; Alexandria US-VA US-VA 12 Jan 2019
Bronzed Cowbird – Molothrus aeneus; Casa de Conrad, Portal US-AZ 22 May 2019
Brown-headed Cowbird – Molothrus ater; Merrill Creek Reservoir–Visitor Center US-NJ  24 Mar 2019
Rusty Blackbird – Euphagus carolinus; Central Park  US-NY 03 May 2019
Brewer's Blackbird – Euphagus cyanocephalus; Bette Davis Picnic Area US-CA 18 Jul 2019 .
Common Grackle – Quiscalus quiscula; Central Park  US-NY 01 Jan 2019
Great-tailed Grackle – Quiscalus mexicanus; Phoenix US-AZ 18 May 2019
Boat-tailed Grackle – Quiscalus major; Savannah NWR   US-SC  13 Jan 2019 .
Ovenbird – Seiurus aurocapilla; Black Point Park and Marina US-FL  21 Jan 2019
Worm-eating Warbler – Helmitheros vermivorum; Central Park US-NY 02 May 2019
Louisiana Waterthrush – Parkesia motacilla; Alley Pond Park US-NY 10 Aug 2019
Northern Waterthrush – Parkesia noveboracensis; Forest Park US-NY 02 May 2019
Golden-winged Warbler – Vermivora chrysoptera; Forest Park US-NY 04 May 2019
Blue-winged Warbler – Vermivora cyanoptera; Forest Park US-NY 02 May 2019 .
Black-and-white Warbler – Mniotilta varia; Plantation Preserve  US-FL  16 Jan 2019
Prothonotary Warbler – Protonotaria citrea; Bicentennial Park US-NJ 29 Apr 2019 . 6 Jan 2019 .
Tennessee Warbler – Oreothlypis peregrina; Forest Park US-NY 07 May 2019
Orange-crowned Warbler – Oreothlypis celata; Plantation Preserver US-FL 16 Jan 2019
Lucy's Warbler – Oreothlypis luciae; St. David–Holy Trinity Monastery US-AZ 24 May 2019
Nashville Warbler – Oreothlypis ruficapilla; Central Park US-NY 02 May 2019
MacGillivray's Warbler – Geothlypis tolmiei; Big Cottonwood Canyon–Silver Lake US-UT 22 Jul 2019 .
Common Yellowthroat – Geothlypis trichas;  Santee NWR–Bluff Unit  US-SC  29 Jan 2019 .
Hooded Warbler – Setophaga citrina; Forest Park US-NY 27 April 2019 .
American Redstart – Setophaga ruticilla; Black Point Park and Marina           US-FL  21 Jan 2019
Cape May Warbler – Setophaga tigrina; Sandy Hook US-NJ 11 May 2019 .
Northern Parula – Setophaga americana; Plantation Preserve  US-FL  16 Jan 2019
Magnolia Warbler – Setophaga magnolia; Plantation Preserve  US-FL  19 Jan 2019
Blackburnian Warbler – Setophaga fusca; Oakland Lake US-NY 25 Apr 2019
Yellow Warbler – Setophaga petechia; Oakland Lake US-NY 25 Apr 2019
Chestnut-sided Warbler – Setophaga pensylvanica; Central Park US-NY 02 May 2019
Blackpoll Warbler – Setophaga striata; Central Park US-NY 07 May 2019
Black-throated Blue Warbler – Setophaga caerulescens; Central Park US-NY 02 May 2019
Palm Warbler – Setophaga palmarum; Julington-Durbin Preserve  US-FL  14 Jan 2019 .
Pine Warbler – Setophaga pinus; Julington-Durbin Preserve  US-FL  14 Jan 2019
Yellow-rumped Warbler – Setophaga coronata; Breezy Point Tip        US-NY 07 Jan 2019
Yellow-throated Warbler – Setophaga dominica; Plantation Preserve  US-FL  16 Jan 2019
Prairie Warbler – Setophaga discolor; Plantation Preserve  US-FL  16 Jan 2019
Grace's Warbler – Setophaga graciae; Pinery Canyon US-AZ 23 May 2019
Black-throated Gray Warbler – Setophaga nigrescens; Cave Creek Canyon–South Fork US-AZ 22 May 2019
Townsend's Warbler – Setophaga townsendi; UC Los Angeles–William Andrews Clark Memorial Library US-CA 11 Feb 2019
Hermit Warbler – Setophaga occidentalis; Angeles NF–Charlton Flats US-CA 17 Sep 2019
Black-throated Green Warbler – Setophaga virens; Kissena Park US-NY 28 April 2019
Canada Warbler – Cardellina canadensis; Prospect Park US-NY 07 Sep 2019
Wilson's Warbler – Cardellina pusilla; Angeles  NF US-CA 28 May 2019
Painted Redstart – Myioborus pictus; Cave Creek Canyon–South Fork US-AZ 22 May 2019
Hepatic Tanager – Piranga flava; Cave Creek Canyon–South Fork US-AZ 22 May 2019
Summer Tanager – Piranga rubra; Forest Park US-NY 07 May 2019 .
Scarlet Tanager – Piranga olivacea; Central Park US-NY 03 May 2019 .
Western Tanager – Piranga ludoviciana; Red Rock Feedlot US-AZ 19 May 2019
Northern Cardinal – Cardinalis cardinalis; Central Park–North End US-NY 01 Jan 2019 .
Pyrrhuloxia – Cardinalis sinuatus; Casa del Conrad Portal US-AZ 20 May 2019 .
Rose-breasted Grosbeak – Pheucticus ludovicianus; Alley Pond Park US-NY 25 Apr 2019
Black-headed Grosbeak – Pheucticus melanocephalus; Gila Box Riparian NCA US-AZ 21 May 2019
Blue Grosbeak – Passerina caerulea; Willcox US-AZ 20 May 2019 .
Lazuli Bunting – Passerina amoena; Gila Box Riparian NCA US-AZ 21 May 2019
Indigo Bunting – Passerina cyanea; Central Park US-NY 03 May 2019
Painted Bunting – Passerina ciris;  Merritt Island NWR–Visitor Information Center  US-FL  15 Jan 2019
House Sparrow – Passer domesticus; Central Park–North End      US-NY 01 Jan 2019
Eurasian Tree Sparrow – Passer montanus; Phranakorn-Nornlen Hotel  TH-10 15 Feb 2019
White-rumped Munia – Lonchura striata; Bukit Fraser   MY-06            05 Mar 2019
Scaly-breasted Munia – Lonchura punctulata; Roxanne's house: Palmetto Bay, FL US-FL  21 Jan 2019
Dickcissel – Spiza americana; Jones Beach Coast Guard Station US-NY 07 Sep 2019
---
Mandarin Duck – Aix galericulata;  Central Park  US-NY 01 Jan 2019 .
Indian Peafowl – Pavo cristatus; Roxanne's house: Palmetto Bay, FL US-FL  21 Jan 2019
Red-crowned Parrot – Amazona viridigenalis; Los Angeles US-CA 25 May 2019
Blue-and-yellow Macaw – Ara ararauna; Matheson Hammock Park US-FL 21 Dec 2019