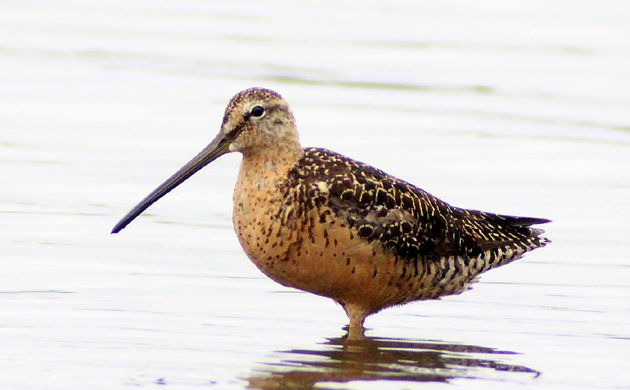 The natural attractions of midsummer seem more subtle than those enjoyed during the frantic peregrinations of the world's migratory species. But tasteful birders can find odes, moths, and even shorebirds as beguiling as the most gaudy songbirds. How refined are your tastes in nature?
The best birds of my weekend, believe it or not, were American Robins mobbing a crow. My kids found this behavior as fascinating as I did. Of course, the reasons why robins might mob a crow are obvious, but I never attributed a mob mentality to that species! Corey's Best Bird of the Weekend was a Long-billed Dowitcher at Jamaica Bay Wildlife Refuge in Queens on Sunday morning, his first of the year.
How about you? What was your best bird of the weekend? Tell us in the comments section about the rarest, loveliest, or most fascinating bird you observed. If you've blogged about your weekend experience, you should include a link in your comment.