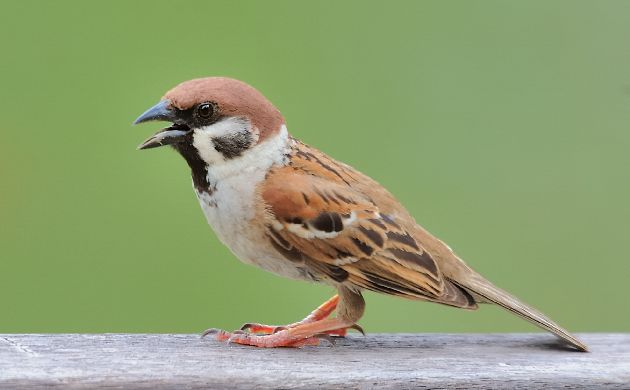 So, the good news is I defended my thesis successfully. The bad news is I then celebrated too hard, fell down, and broke my wrist. Since it's really hard to type in a splint, here is a blast from the past: specifically from the beginning of this long, strange trip, my cross-country journey from New York to Montana:
I have to confess, I had forgotten all about the Eurasian Tree Sparrow. I remember reading in the Peterson guide as a child about this smaller, less pushy cousin of the ubiquitous House Sparrow. Unlike the House Sparrow, there was only one successful introduction event for the Eurasian Tree Sparrow (sometimes called the German Sparrow to avoid confusion with the American Tree Sparrow). This event took place in April of 1870, in Lafayette Park in St. Louis.
In July of 2010, I checked into a bed and breakfast on Lafayette Square, a little frustrated because I hadn't yet had a life bird on my epic journey across most of America. Now, I shouldn't have been surprised, because I was still in mostly-familiar (e.g. Eastern) territory, and birding from a speeding car on the interstate is not really conducive to identifying the finer points of sparrows. (Although if you want to see a bunch of Turkey Vultures it's a pretty good strategy. And who doesn't want to see a bunch of Turkey Vultures?) I wasn't thinking about the Eurasian Tree Sparrow at all, though. I wasn't even sure if they were still part of the avifauna, or if they'd tapered off into American oblivion; I hadn't considered the question in years.
It was just happenstance, and the fact that my binoculars were around my neck, that the proprietor decided to share a tidbit of local history and mention the introduction of the German Sparrows in the park across the street from his house.
Of course, no birder himself, he thought that the House Sparrows in his ivy were the birds in question. Still, the tip was all I needed to jump online and do some quick research (and all praises to the internet for making such things possible!) so that I could target the neighborhoods where Passer domesticus had not pushed out Passer montanus. A helpful site gave me not only the block, but the very backyard to check!
Lest you think that modern technology robbed all the challenge from my hunt, though, I would point out that there were a couple of confounding factors.
First, we were on a schedule that, while not tight, did involve being in Kansas City before nightfall.
Second, it was wiltingly hot and compressingly humid, as one might expect in Missouri in the summer in the middle of the day – and not only does such weather discourage birders, it takes a toll on the birds as well. Red-winged Blackbirds and Starlings around the Arch were panting and flocking to the water features like Saharan castaways.
Third, birding in the backyards of strangers is always a hairy proposition – people have been accused of peeping tommery, or worse, for focusing their binoculars indiscriminately. Even as non-threatening a person as yours truly has been ordered off of lawns. And, of course, creeping people out, however inadvertently, doesn't make one a good ambassador for wildlife.
Nevertheless, a life bird is a life bird and it would take a lot more than three confounding factors to make me drive away from St. Louis without putting in a sporting effort to get this one.
I think the Inimitable Todd may have been less impressed with some of my birding shenanigans, sometime, but I can't recall which. He did make a good-faith effort to help me look from the car as we entered Dogtown ("There's… no, that's another House Sparrow") but when it came to actually pounding the pavement, he stayed in the shade-parked car and studied road maps.
The birds were not in their appointed backyard. I walked up the block further, staring at Cardinals and Mourning Doves patronizing a well-stocked feeder until a dog began to bark. I circled back, glancing at each passing car with what I hoped was a reassuring, non-felonious face.
And then the German Sparrows flew in to the feeder. There were two of them, and as is so often the case with new birds, they were immediately distinct and recognizable in a way that the field guide could not do justice. Their red-brown caps and black ear spots were immediately apparently, but so were their more gracile builds and higher voices.
I watched them for only a few minutes. It was, after all, hot, and I was staring into someone's backyard, and we did have to find the frozen custard stand and the highway and our next rooms down the road. But I will never forget about Eurasian Tree Sparrows again.
Image by Yiwenyiwen, via Wikimedia Commons