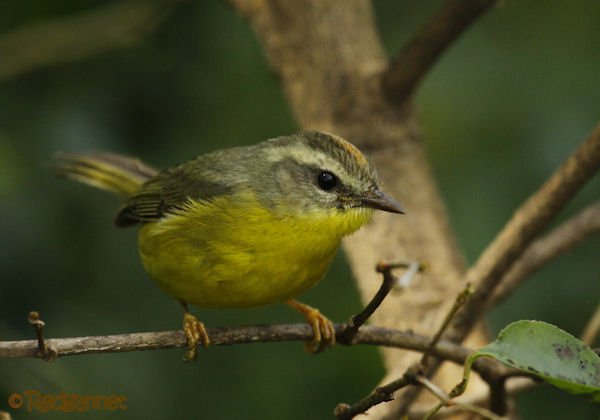 This is a Golden-crowned Warbler, Basileuterus cucilivorus. It is a common bird of humid, lowland forest in Central and South America where it is usually found in the lower storey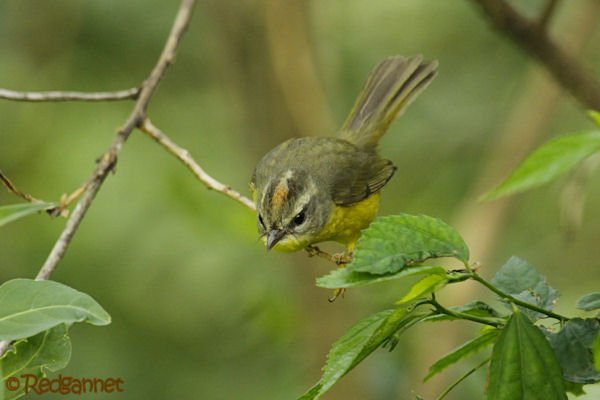 It belongs to the Parulidae family, but along with the rest of the Basileuterus genus is non-migratory. The Rufous-capped Warbler, B. rufifrons occasionally strays to southern Texas or Arizona, but on the whole, they are seldom seen north of the border.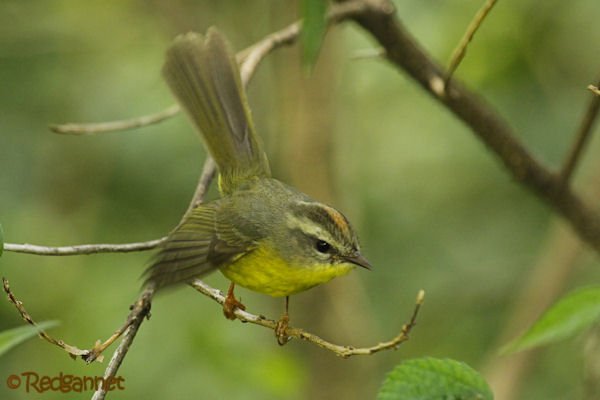 This individual was seen in Costanera Sur, Argentina and found a gentle pish to be simply irresistible. Even when responding to squeaks from yours truly, it continued to be restless, cocking its tail and flicking its wings.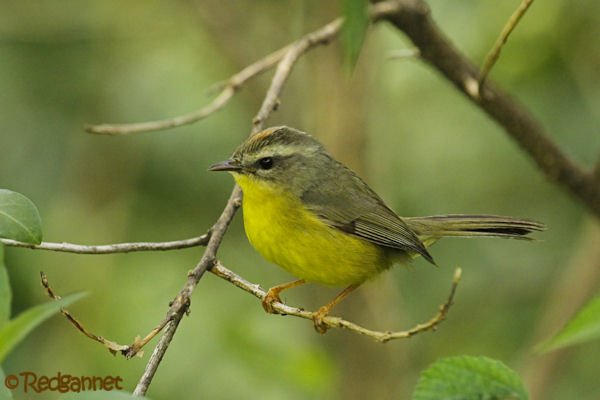 The Argentinian birds come from the B.c.aureocapillus group of races. The B.c.cabanisi group is found in southwest South America and the birds seen in Central America will be from the B.c.cucillivorus group.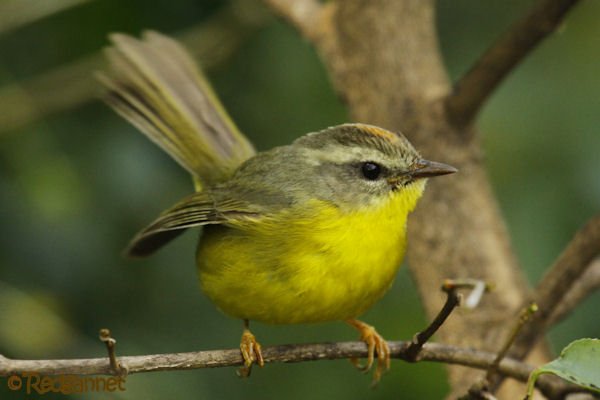 They can frequently be seen in mixed flocks and each group has its own favourite species with which they like to associate.