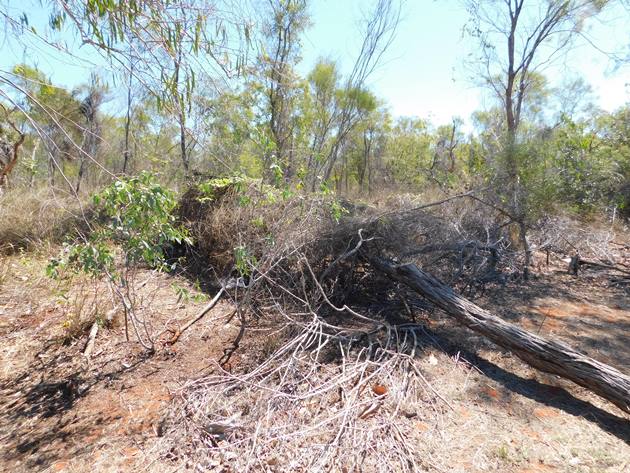 Recently I have been walking a neighbour's small male black Pug and we visit a local park daily. There are a lot of birds in the park at the moment with the various native trees flowering including Little Friarbirds, Red-winged Parrots and Red-collared Lorikeets. The park is called Cygnet Park and it is surrounded by streets with bird names including Bowerbird Loop. There is a huge area that has been left  natural and untouched in the middle of the park. Then there is an area all around the park that has grass, barbecues, shelters and a play area. One advantage of walking, or should I say running with this dog, around the park is that we have to stop at every tree. While there is some sniffing to be done I can look into the tree canopies and see what birds are about feasting on the nectar. There are also numerous Great Bowerbirds at the park and they are often bouncing around near the swings.
The bower that the Great Bowerbirds have constructed to attract a female bird is in a good position. A tree had fallen and a vine had grown all over it making a perfect canopy as you can see in the header photo.  As usual there is a beautifully constructed bower made of sticks and a great collection of items to attract the female bird. What is surprising is that despite being surrounded by houses the birds have mostly collected natural items. The bower is given away by the huge pile of white items, which are mostly stones. There is a Shire gravel pit close by and no doubt they have been stealing from there!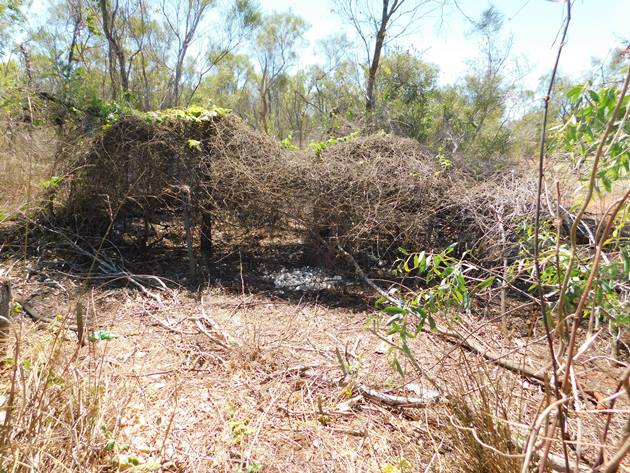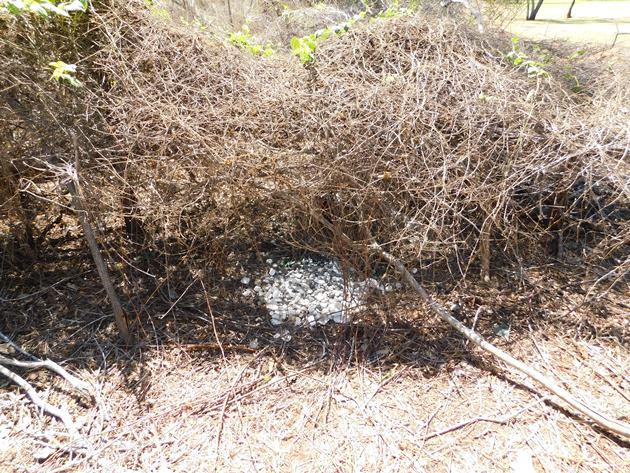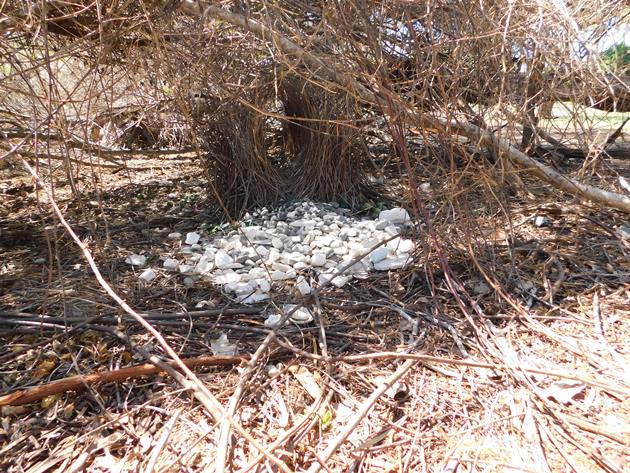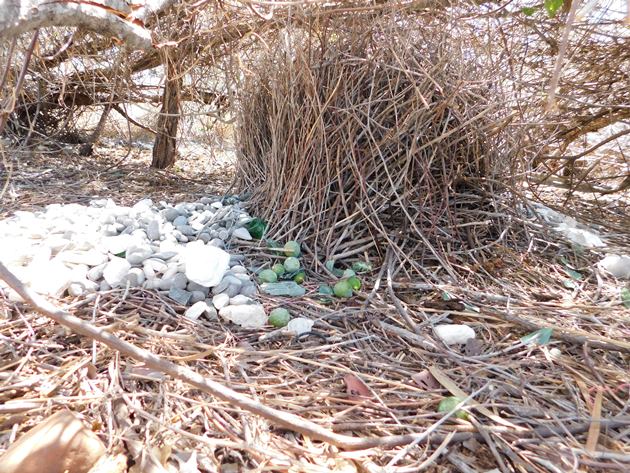 Great Bowerbird bower
There are several other items that are man-made like screws, bottle caps, glass marbles and broken glass.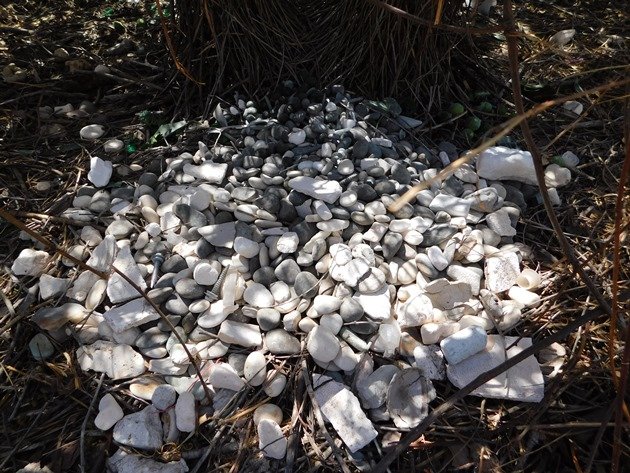 Items in front of the bower
Somebody locally must grow parsley and the Great Bowerbird has stolen that for the bower. The Great Bowerbirds like to collect both white and green.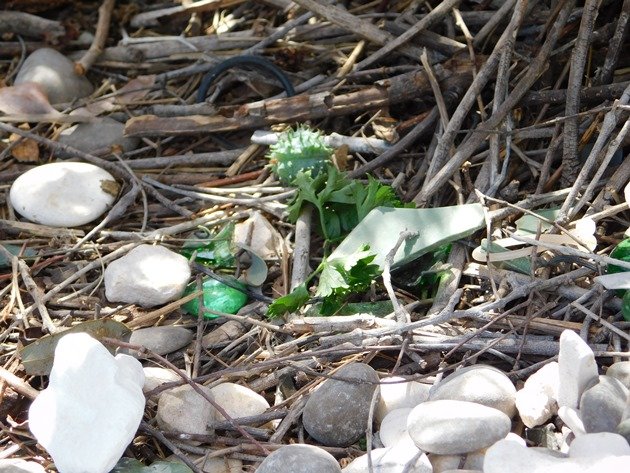 Parsley among the items
Recently the Shire got new composting bags for the collecting of dog poo. They are made of vegetable matter and will decompose naturally. However, they are bright green and very attractive to a Great Bowerbird. Initially they pulled them off the roll and there was one near the bower, but I think they have decided they are not the ideal item to attract a female bird now.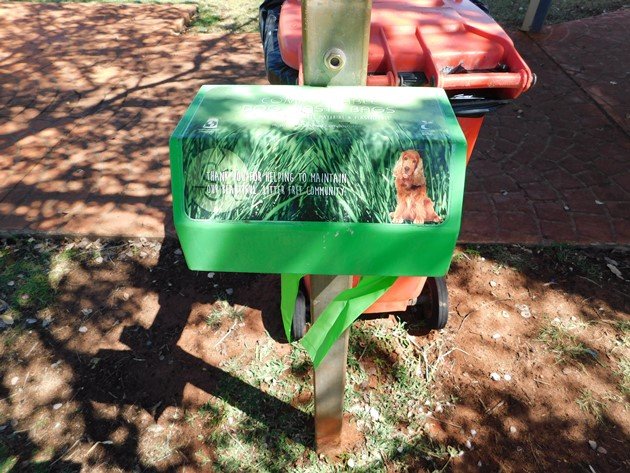 Nice green bags on a roll!
I have seen adults show the bower to small children when they are at the park. It is easy if you are small to sneak in and look at all of the items and they are always astounded at what a bird can do! It is good to see children out enjoying nature and I hope that they will continue to enjoy it as they become adults.