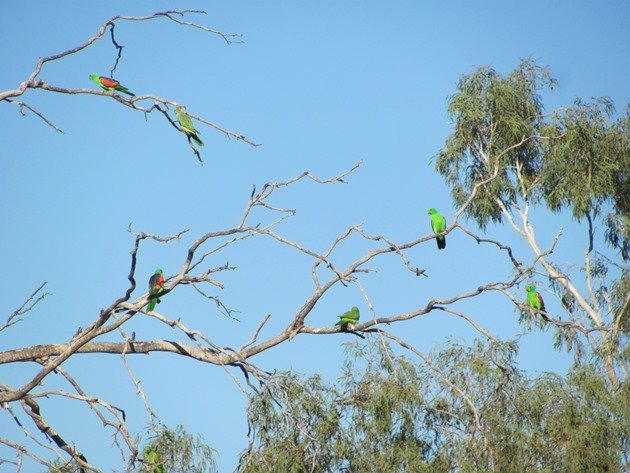 One of the most common parrots around Broome is the Red-winged Parrot and they can often be seen flying around, but I have rarely been able to get any decent photos of them. The problem with Red-winged Parrots is that they are mostly green and they blend in so well that they often don't stand out and they are usually very cautious too. However, I was able to get some close-up photos not too long ago and it was of a magnificent specimen with really coloured red wings. It almost posed for me! Against a blue sky as in the above photograph they stand out well, but not ideal for showing you just how magnificent the bird is.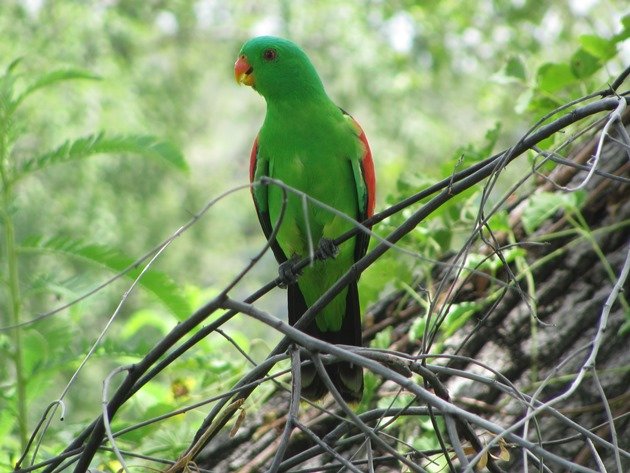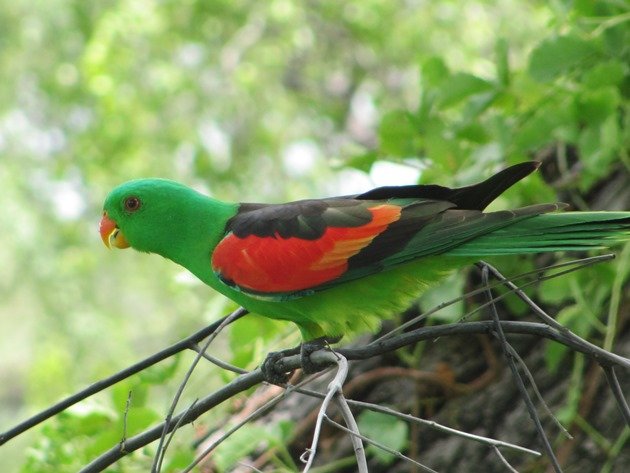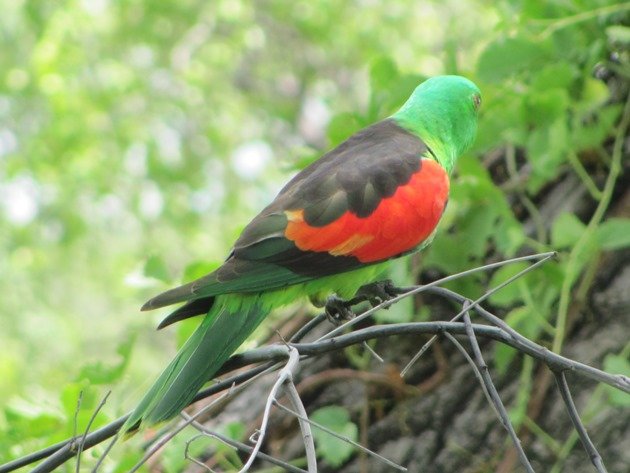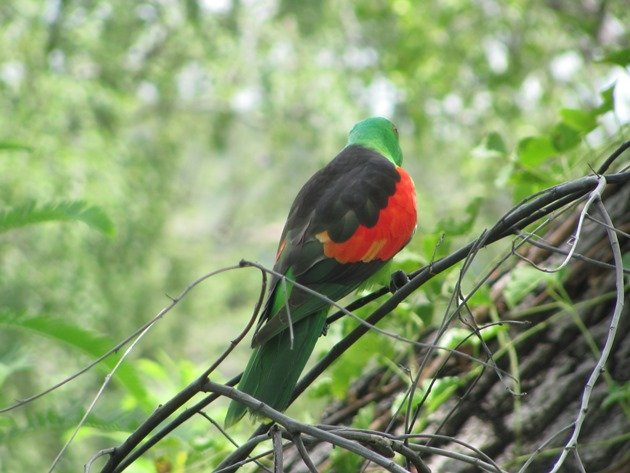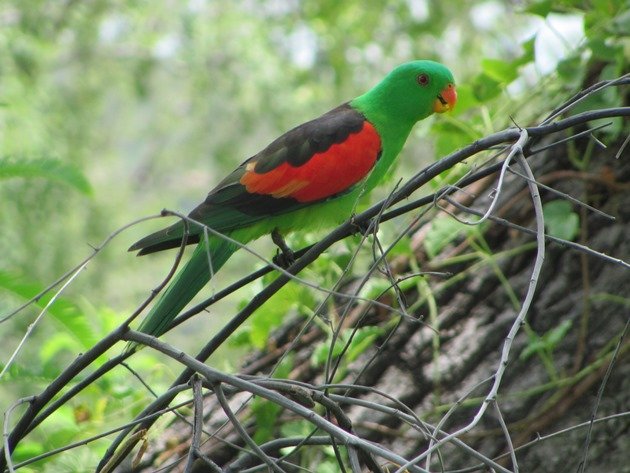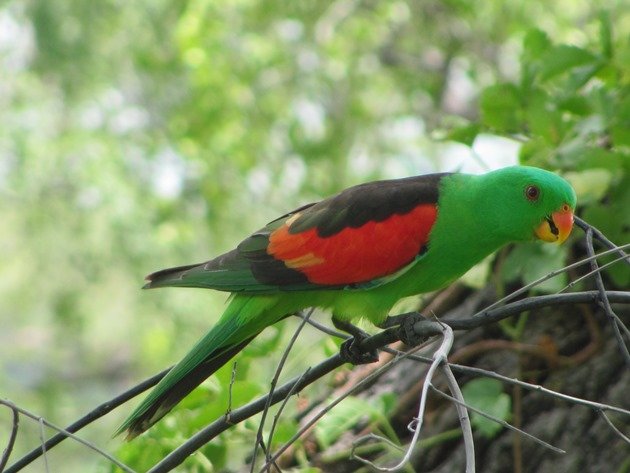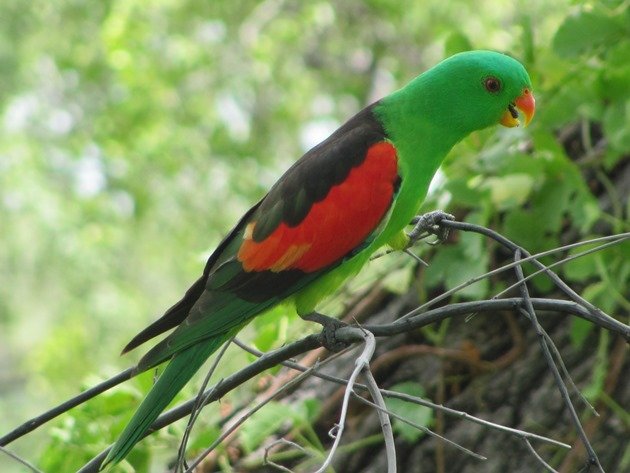 Red-winged Parrot
Then what should happen, but a Red-winged Parrot has a bit of a crash landing in our garden when it was possibly escaping our local Brown Goshawk and it gets rather wet. Now I have photos of a wet and sad looking Red-winged Parrot to share! Thankfully it decided to move higher into the tree and recover from the shock.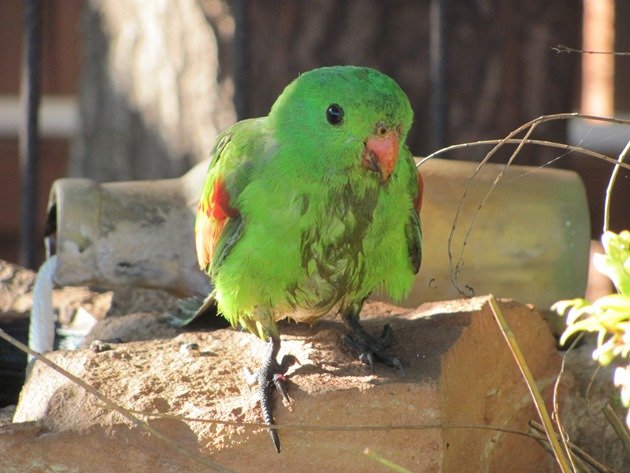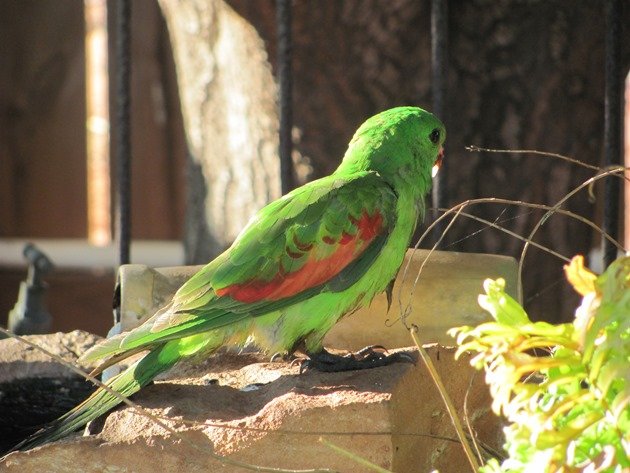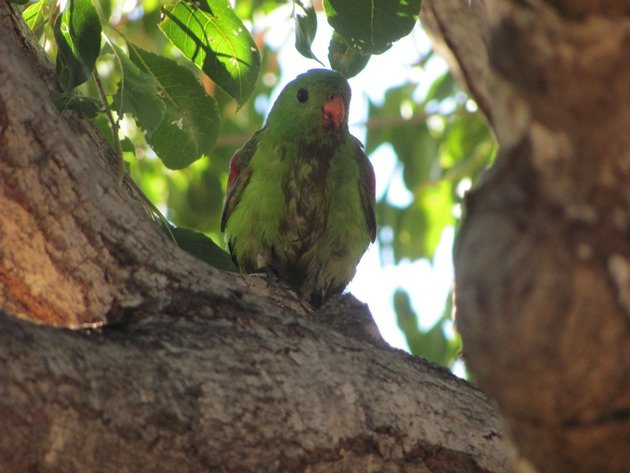 A wet Red-winged Parrot!
Thankfully the Red-winged Parrot was dry within an hour and headed out of harm's way to the neighbours palm tree for a bit more recuperation and then joined other Red-winged Parrots as they flew by.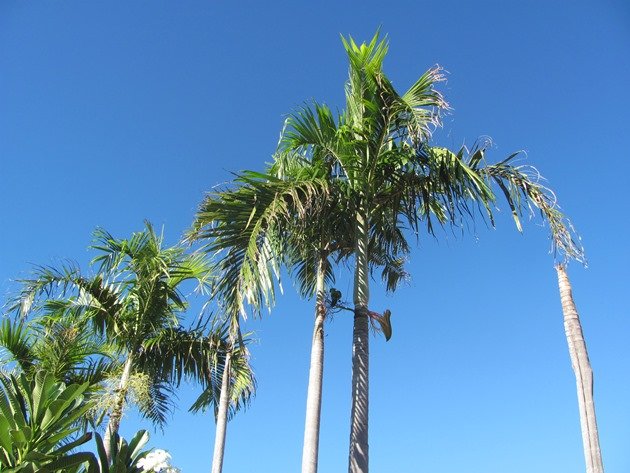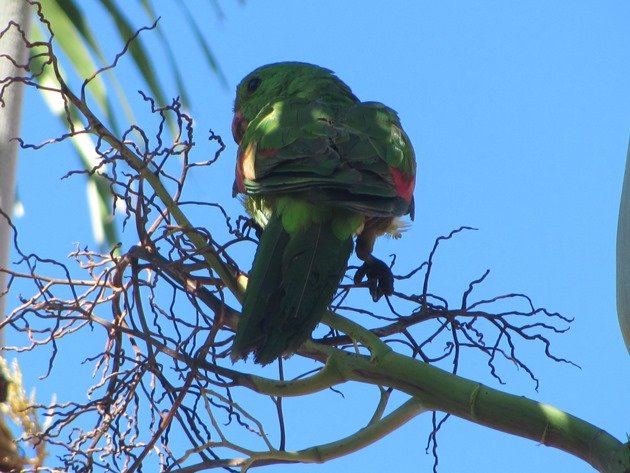 Red-winged Parrot out of harm's way!
So, there you have it! Now you have seen a magnificent male Red-winged Parrot and a wet Red-winged Parrot! What's not to love about these beautiful parrots? Oh, they do eat the mangos if you don't pick them soon enough!