I have said it before and I will say it again – I love getting to Jamaica Bay at the end of a day and photographing waterfowl flying in and out of the West Pond.  The bird that is flies in and out in the greatest numbers of late is Greater Scaup Aythya marila, sometimes known as Bluebills, for obvious reasons. All of these shots were taken last week when I had an evening to spare watching and photographing the ducks going over my head and out into the bay.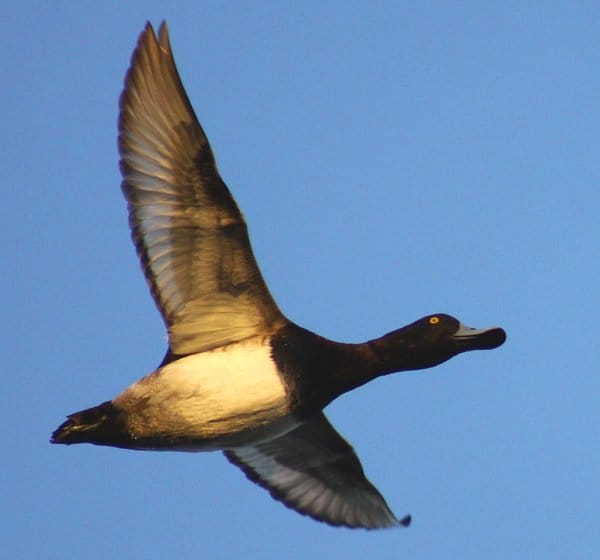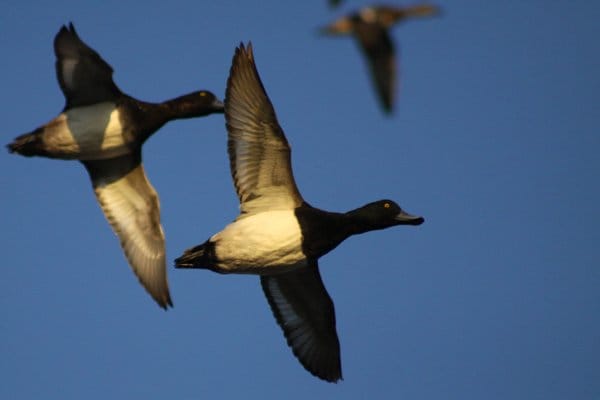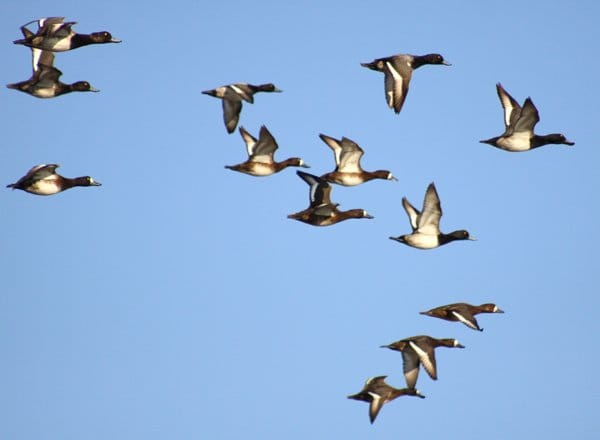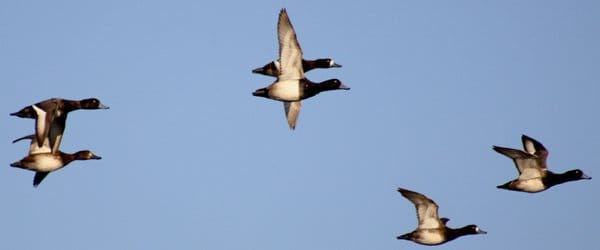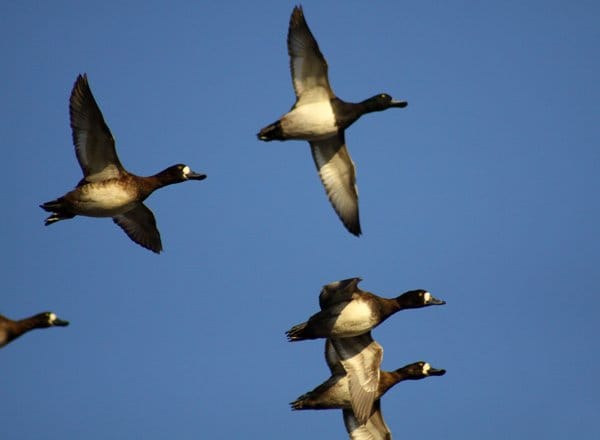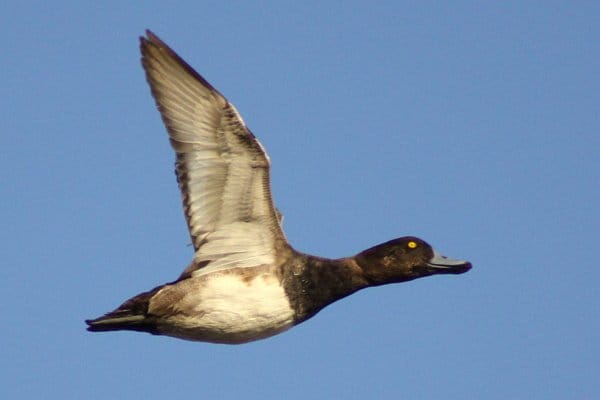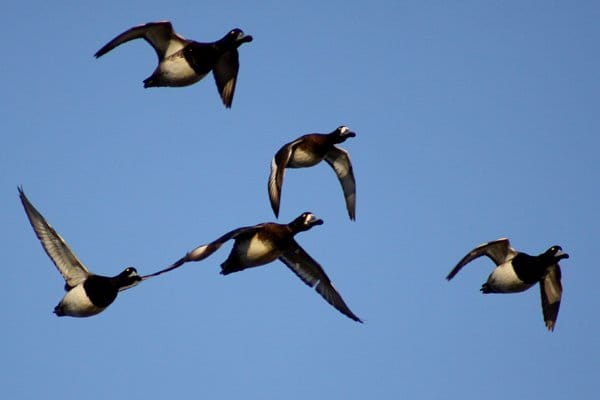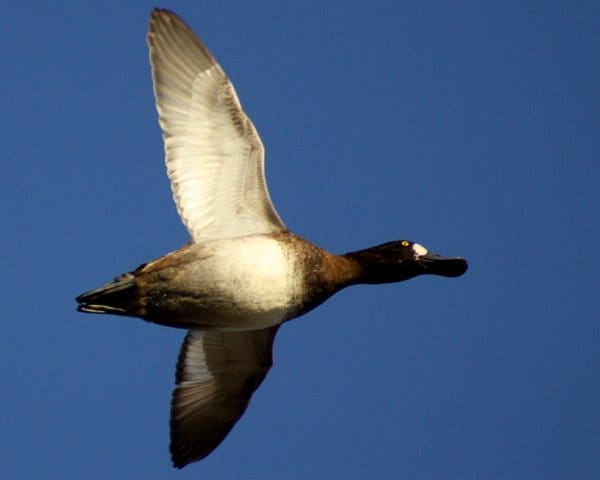 And one shot with some Red-breasted Mergansers mixed in…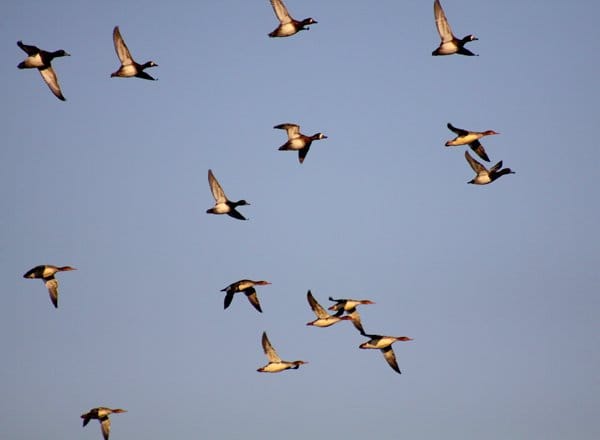 If you liked this post and want to see more great images of birds make sure to check out 10,000 Clicks, our big (and growing) page of galleries here at 10,000 Birds.
…