Shortly after posting this gallery of juvenile Short-billed Dowitchers I was back on the East Pond of Jamaica Bay and had perhaps the most cooperative dowitcher ever decide to forage to within five meters.  I like these pictures even more than I like the stuff from the gallery.  So, rather than beat around the bush, here are three more shots of  Limnodrous griseus.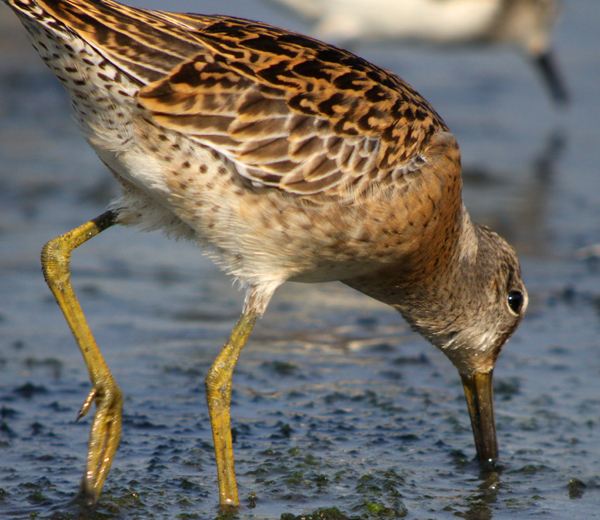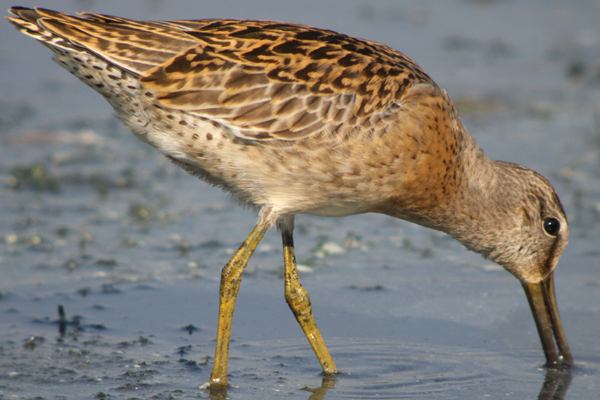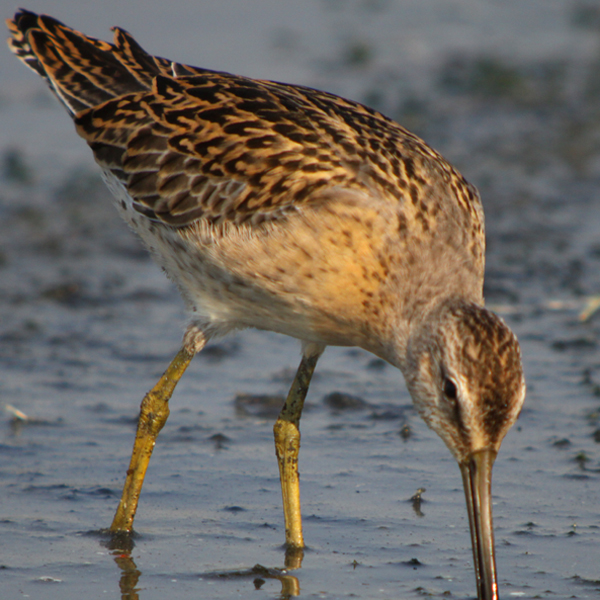 …
Here's a little tidbit that I thought worth passing on: according to The Birder's Handbook the "weird name dowitcher is actually a corruption of 'Duitsch' (Dutch) or 'Deutscher' (German) Snipe.  The name may be associated with the early Dutch population of New York and may have originated to distinguish it from the Common Snipe."
You learn something new every day.
…
This post has been submitted to Bird Photography Weekly #104.  Go check it out!