Everyone likes to see ducklings and almost everywhere in the world the ducklings that people are most likely to see are Mallards.  Or, at least, people are likely to see Mallards and near-Mallards, otherwise known as Manky Mallards.  Here are a series of duckling pictures taken back in 2007 in Congress Park in Saratoga Springs, New York.  Enjoy the ducklings, both manky and not!
Some ducklings turn their heads sidewise in order to more easily glean seeds: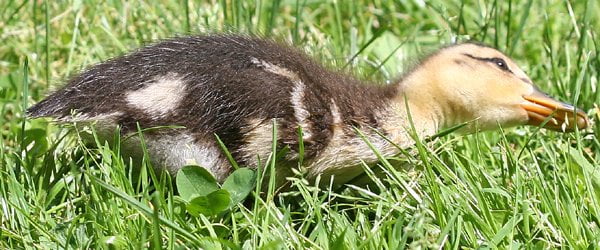 And some were stretching their little bodies out to get food from underwater: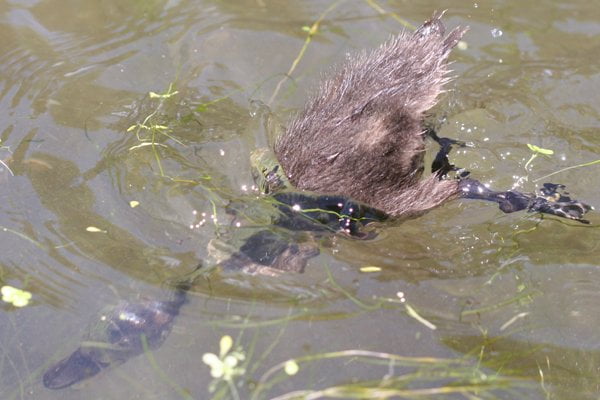 This one really wanted to be able to fly!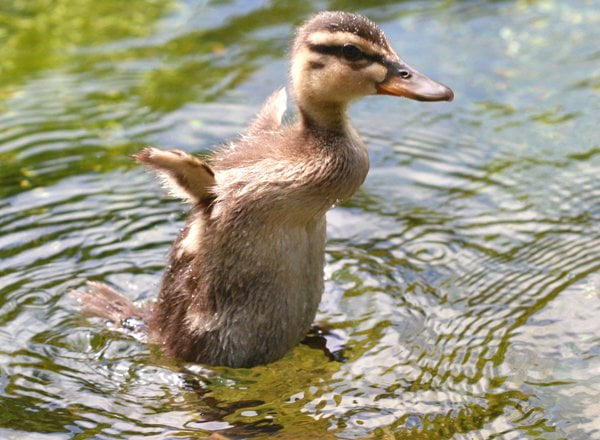 And this one had a serious itch that needed scratching.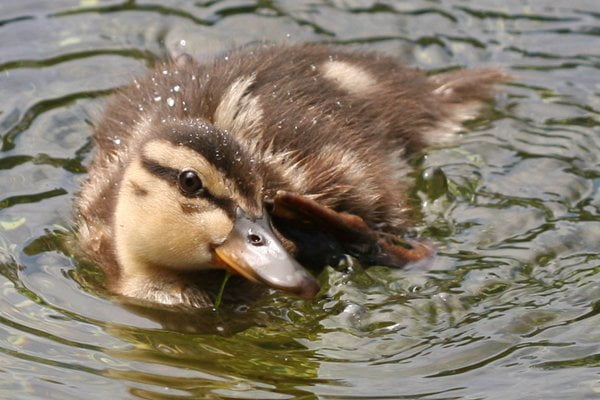 But I was interested in more than just the different feeding techniques and behaviors; I was interested in what kind of Manky Mallards made this practically piebald duckling: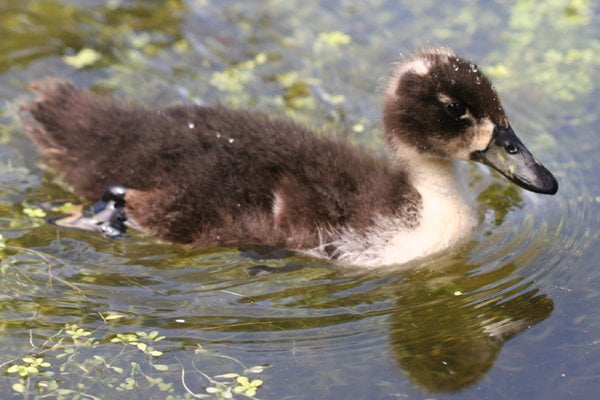 And how did this duckling end up so light?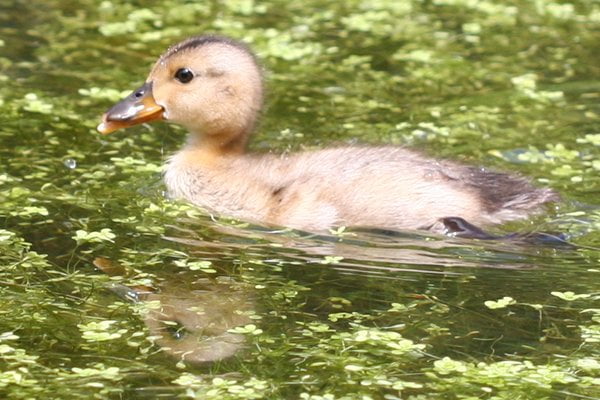 I observed several of this type associating with a normal looking hen Mallard.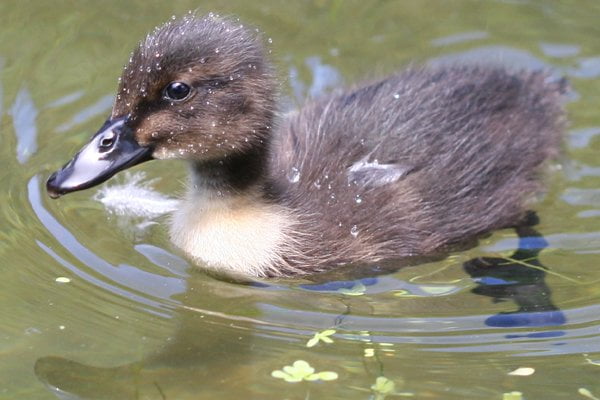 But there were many "normal" ducklings around too: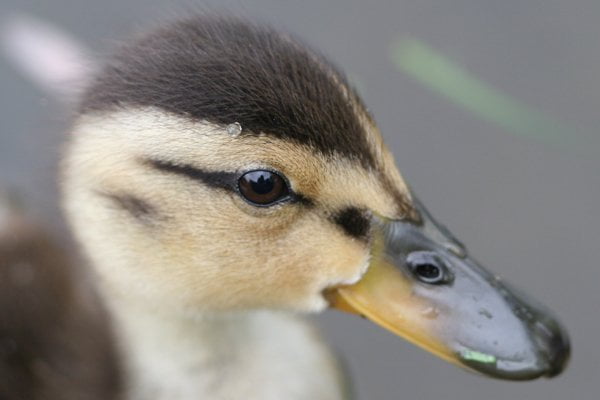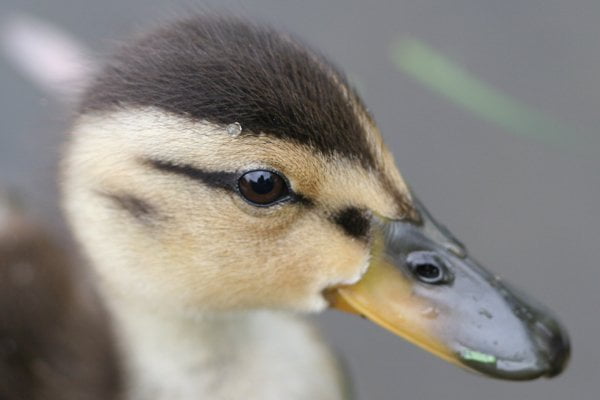 The flock of ducklings below is so varied it is absurd!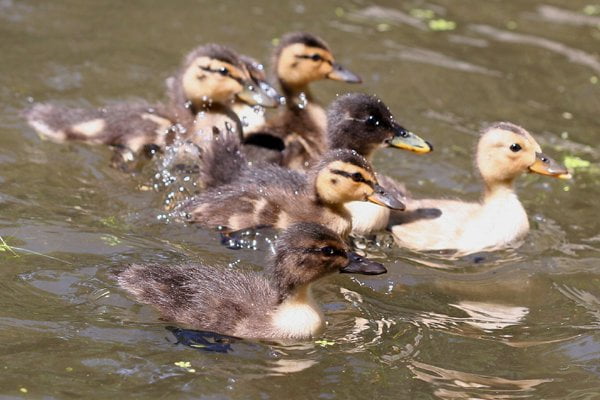 I hope you enjoyed this foray into the world of ducklings.  Remember to look carefully at those ducklings this spring.  There is more going on with them than a quick look will reveal!
…
This post was adapted from one originally written in 2007.  Some text has been changed and the images have been resized to better show them off in the current format of 10,000 Birds.
…