Though I have already done a post on the Desert Finch of the Kazakhi deserts I felt that the similar Mongolian Finch (Rhodopechys mongolicus), sometimes known as the Mongolian Trumpeter Finch, deserved its own blog post as well.  These shots were taken at a completely different waterhole than where the Desert Finches were drinking and the Mongolian Finches were much more confiding and less flighty.  Mongolian Finch were not described for science until 1870, though, of course, local people in the wide area of western and central Asia where they live had known about them for much longer (the species also just crosses into Armenia and Turkey in Europe).  I must say that getting to see two different species of finch with pink wings in one day was quite a thrill and makes me look forward to finally seeing rosy-finches in the mountains of the western United States when I (hopefully) someday get out there.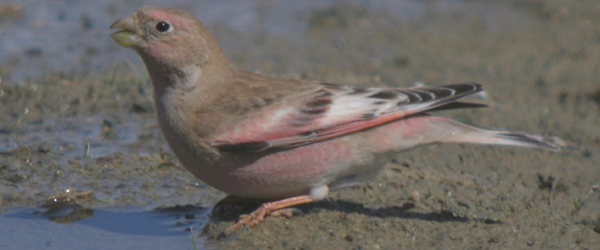 BirdLife International lists Mongolian Finch as a species of least concern, which is, of course, good news.  The huge range and signs of a stable population keep it from being listed as anything else so you can take your time getting to see them.
It is unlikely that one would confuse the Mongolian Finch with other species, but if any confusion arises it can quickly be dispelled with a quick look at a field guide.  The brown head separates it from the Trumpeter Finch, which has a gray head and no white wingbar, the Crimson-winged Finch is larger, has a huge head, and a white belly with dark brown flanks, and the Desert Finch has no pink on the chest or face and flashes white in its tail (and, of course, the male has those dark lores).
Anyway I hope you enjoy these shots and hope you get a chance to see this bird someday too!  I sure as heck liked seeing it and hearing their rising call note as they came in to drink.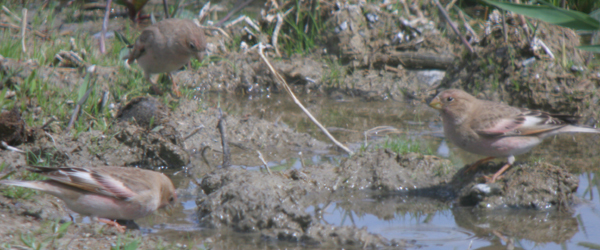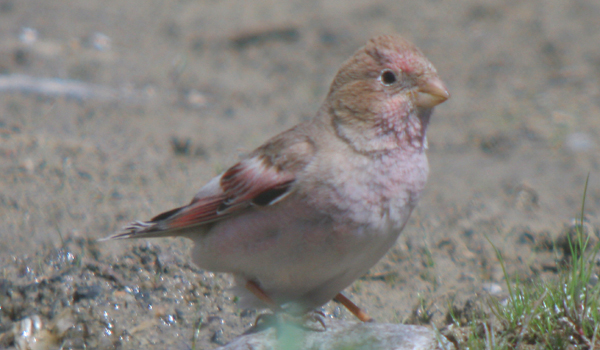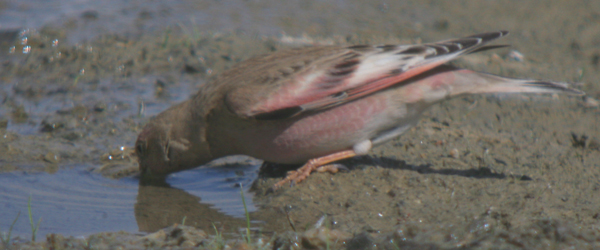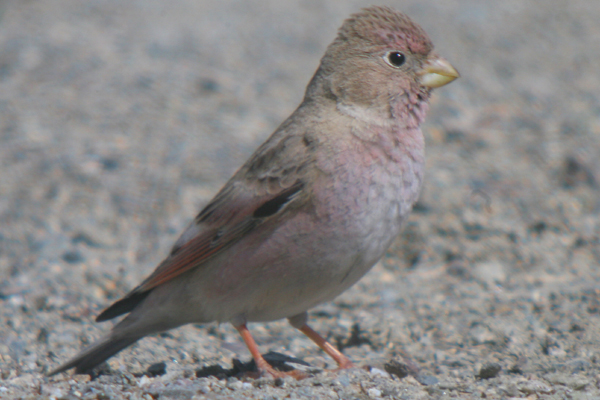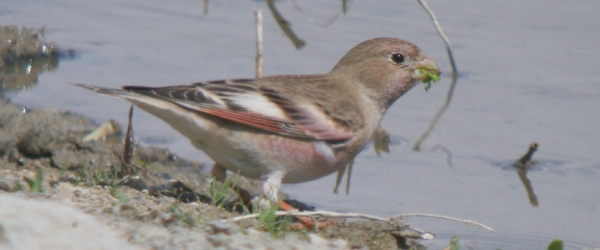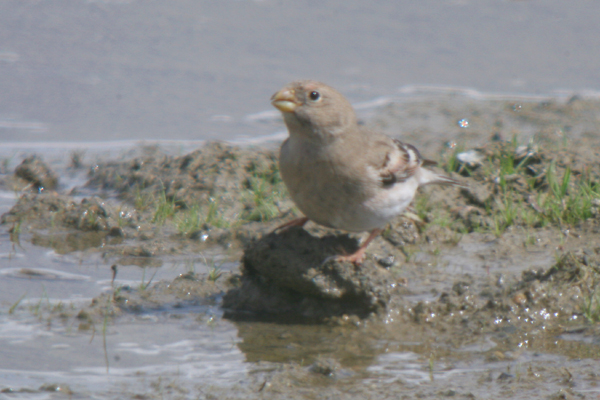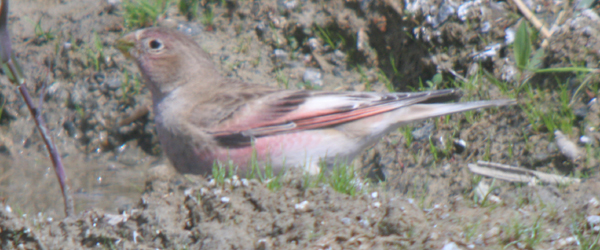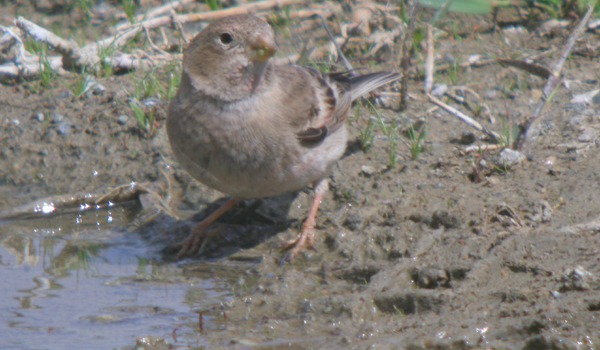 This post has been submitted to Bird Photography Weekly #43 and Digiscoping Today – Week 7. Go check them out!
________________________________________________________________________________________________
My trip to Kazakhstan was made possible by the wonderful folks at Swarovski Optik who sponsored the trip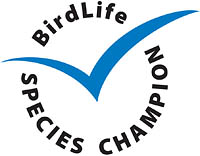 not only to draw attention to their marvelous optics but to the fact that Swarovski Optik is, with the RSPB, the Species Champion for the Sociable Lapwing, a critically endangered species that breeds almost entirely in Kazakhstan. We here at 10,000 Birds, the only blog designated a Species Champion by BirdLife International, salute Swarovski Optik's commitment to conservation.
To learn more about 10,000 Birds' commitment to conservation through BirdLife International's Species Champion program and what it means to us at 10,000 Birds (or to donate to the program through 10,000 Birds) just click on the nice Species Champion logo to the right.