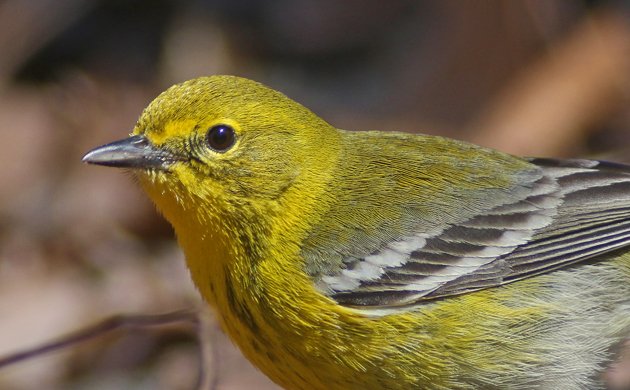 Sometimes you get incredibly lucky and get a wood-warbler that feeds at your feet. Today was one of those days. A couple of Pine Warblers were being incredibly cooperative at Forest Park, the sun was shining, and I had my digiscoping rig with me. Numerous times the birds came so close that I could not focus. I actually decoupled my scope from the tripod and lied down on the ground and got some shots that way. I hope the results speak for themselves.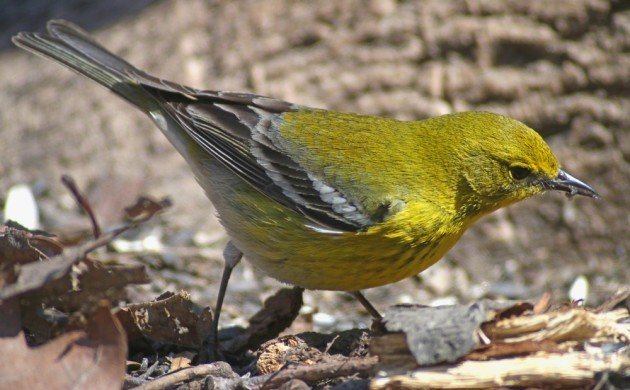 I don't really have much more to say other than spring is finally here, the wood-warblers are coming, and if I never have as good at look at Setophaga pinus again I will not be in the least bit surprised. Enjoy! (And click on the images – most of them have larger versions available.)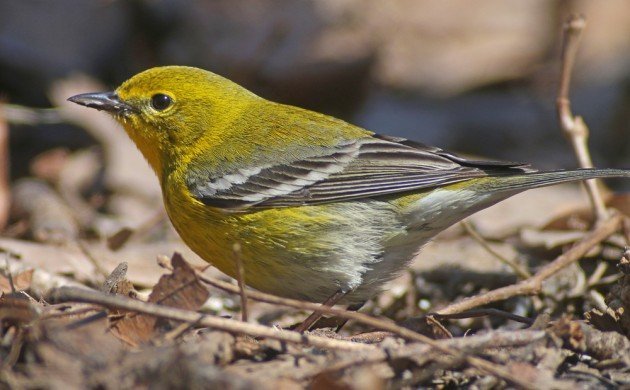 The yellow was almost too much for this winter-weary birder.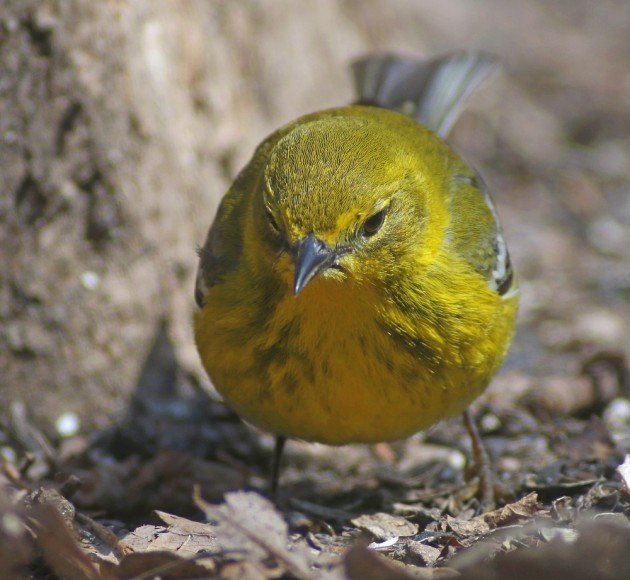 It is always nice when you are close enough to see the brown iris of a Pine Warbler.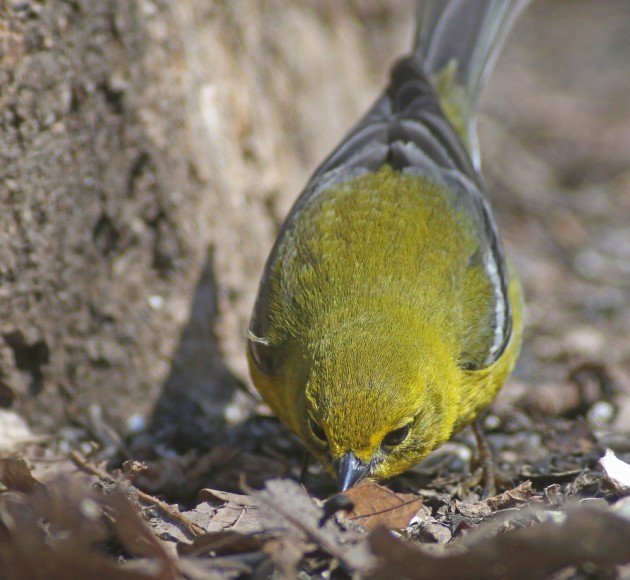 Is this bird intent or what?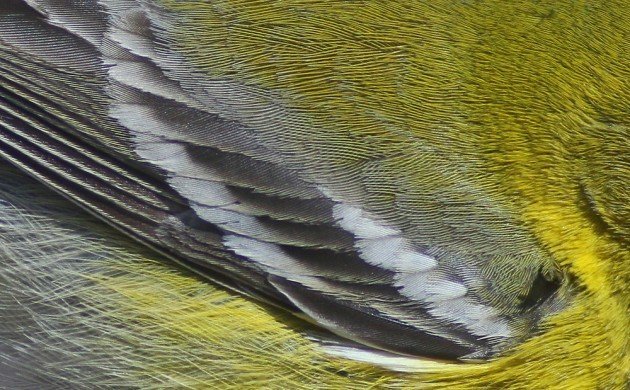 Who likes feather detail?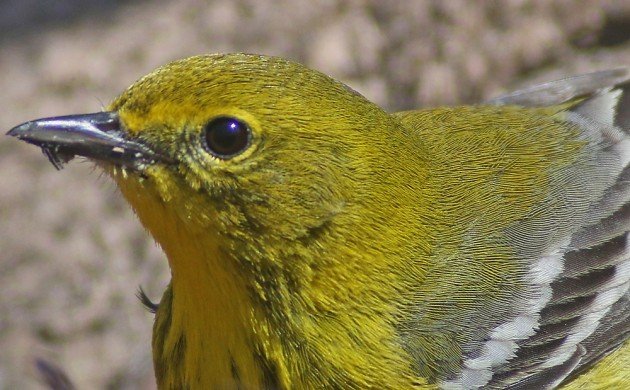 And if feather detail isn't your thing how about a portrait?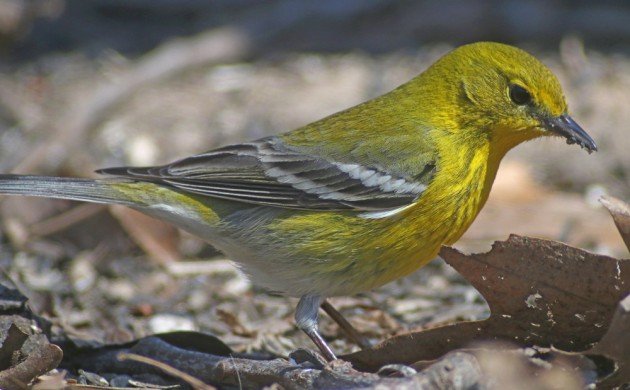 I think Pine Warblers have just the right amount of color for an early wood-warbler. If the spring started with Magnolia Warblers we wouldn't be able to take after a winter of chickadees and nuthatches.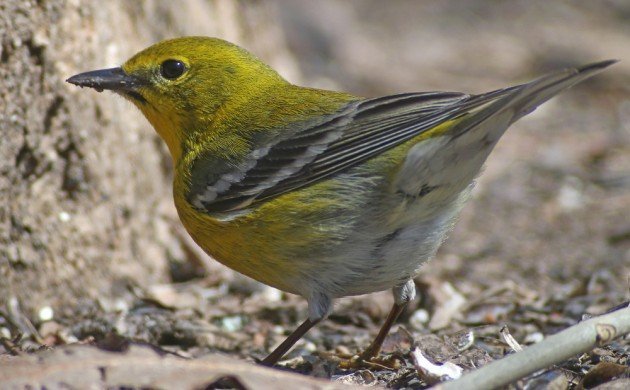 Pine Warbler!
…
If you liked this post and want to see more great images of birds make sure to check out 10,000 Clicks, our big (and growing) page of galleries here at 10,000 Birds.
…