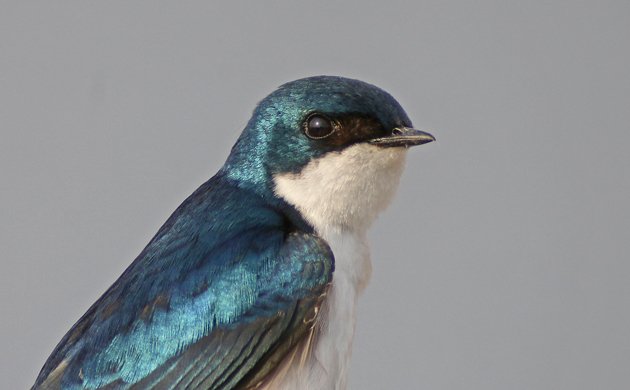 Signs of spring are evident everywhere winter once held sway. Actually, signs that winter won't release its icy grip so readily are also apparent… my traditional Easter family hike was canceled on account of snow. Sure, we could have survived the blustery flurry, but I'd rather hide until the last remnants of winter blow away!
Our travels this weekend took us on the New York State Thruway, which passes through Montezuma NWR. The refuge is the most reliable place I know in the Empire State to spot Sandhill Cranes, so I always keep an eye open. This time, we spotted two shaggy cranes flying across the wetlands. Corey had quite a few species to choose from this weekend but decided that his Best Bird of the Weekend was the simple Tree Swallow. In particular, he picked one of the many that has already staked out a claim to a nest box at Jamaica Bay Wildlife Refuge. Spring is here!
How about you? What was your best bird of the weekend? Tell us in the comments section about the rarest, loveliest, or most fascinating bird you observed. If you've blogged about your weekend experience, you should include a link in your comment.