On a recent brief visit to Jones Beach where I dipped on a rare-for-the-eastern-United States White-winged Dove I made up for my dip to some degree with both my first-of-the-year Gull-billed Terns and two absolutely adorable young Killdeer, or, as some prefer to call them, Killfawns.  The Killfawns were along the road with their mother near a flock of foraging starlings and blackbirds.  Almost as soon as I pulled over a starling came too close for comfort and the Killfawns dropped into the vegetation and froze while mother Killdeer wandered off, not doing any kind of distraction display, but still managing to keep the attention of the starling from the young.  What mother Killdeer did not know was that while her young were hidden from the starling one of them was partially exposed to me.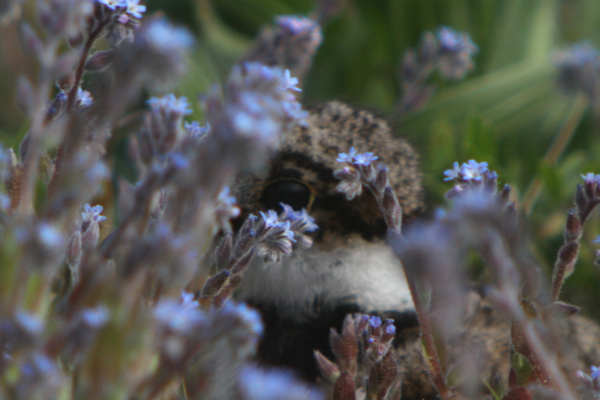 It didn't take too long for mom to sound the all clear and then I was treated to this: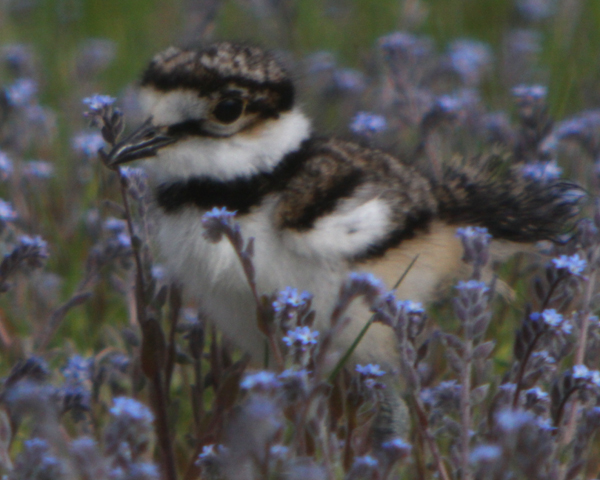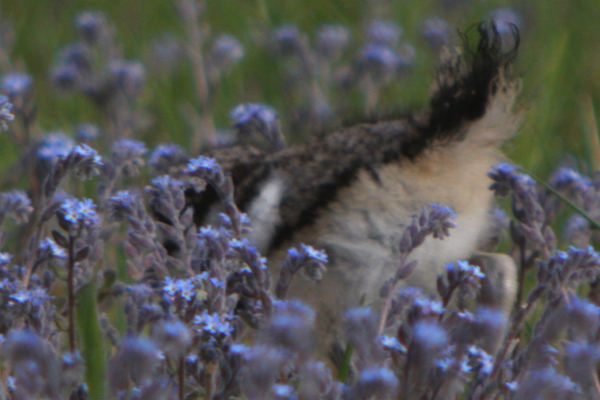 I can't think of anything cuter than Killfawns foraging in flowers.  Well, maybe the nestling Great Horned Owl.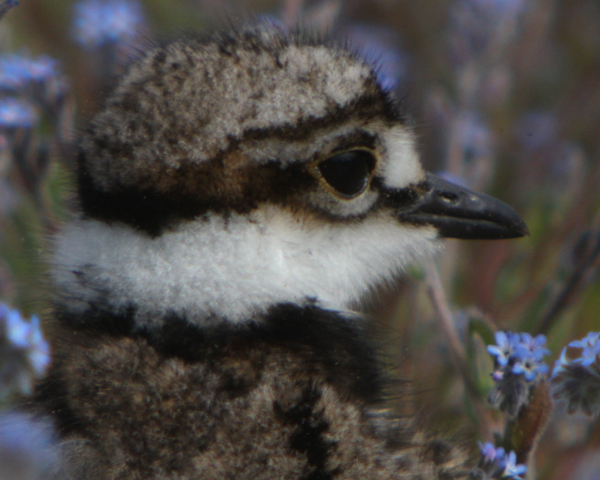 This post has been submitted to Bird Photography Weekly #89. Go check it out!