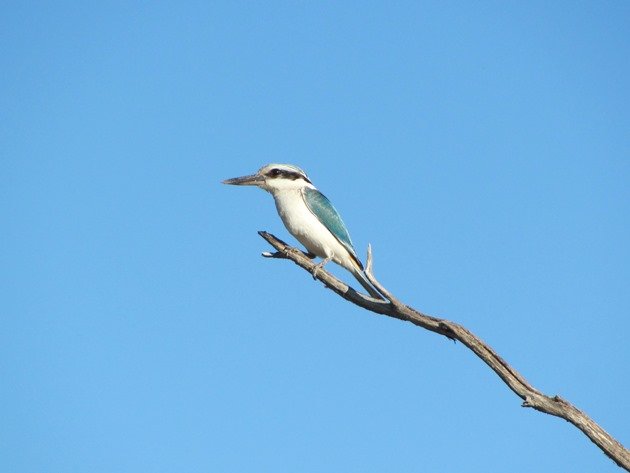 Around Broome we have several members of the Kingfisher family, with the most common being the Sacred Kingfisher and the Red-backed Kingfisher. They are similar in size, but the Red-backed Kingfisher is more often seen inland and not necessarily near water. The Red-backed Kingfisher hunts large insects and small reptiles and can often be seen perched on open dead trees. On a recent visit to an inland area not far from the township of Broome we were lucky enough to not only observe this species, but also take some photographs from a close distance. We remained in our vehicle to enable the best photographs without a long lens and the bird was even obliging enough to turn and show its red back. Often the distinguishing red back is not visible, but on this occasion it showed nicely and I was able to photograph it.
It showed its streaked grey crown nicely and its long black mask.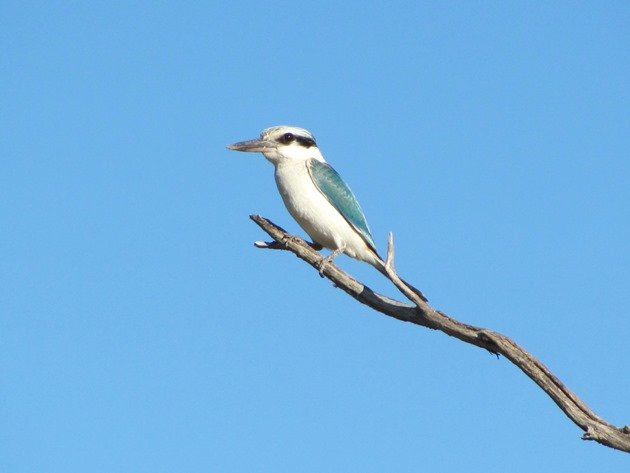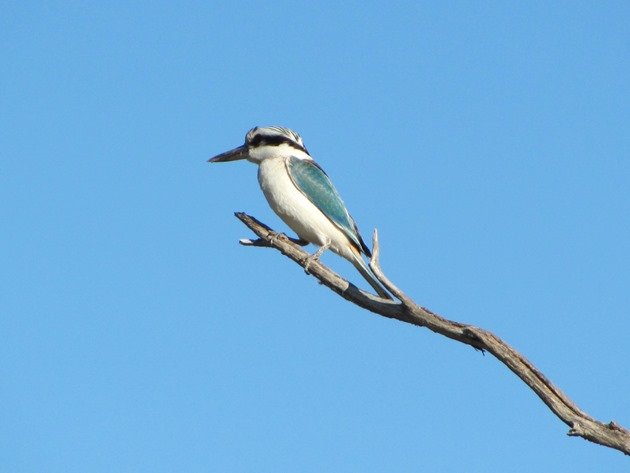 Red-backed Kingfisher
It then rotated to show its red back, which I had never been able to photograph before.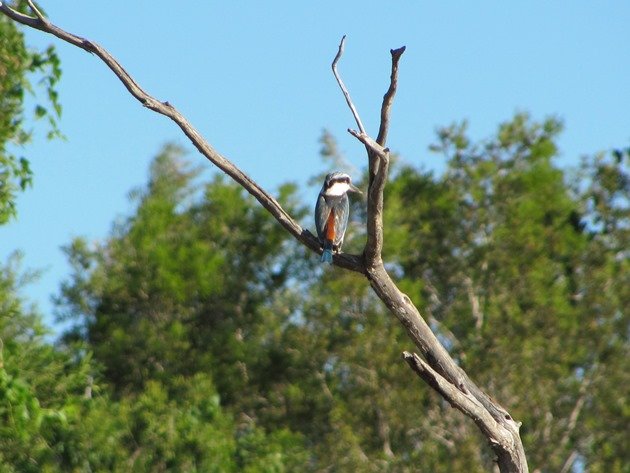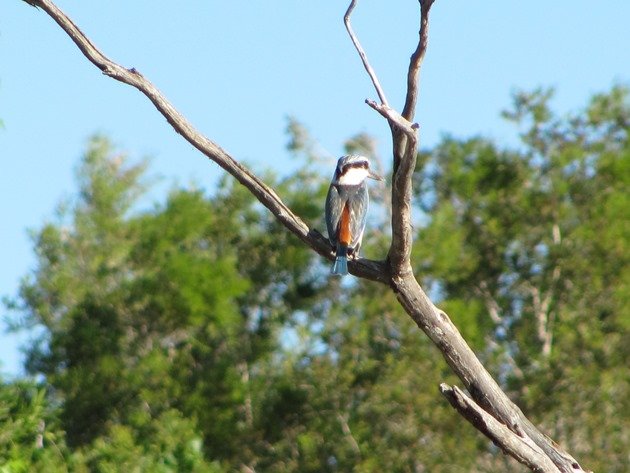 Red-backed Kingfisher
Once again our vehicle was the perfect hide for photographing a bird that we would have no chance of photographing at such a close distance on foot. Although we do enjoy hiking we have to admit that we get better photographs on some occasions by using our vehicle as a hide.