The Redhead is one of the sexier of our ducks, if searches on Google for "sexy redhead" are any indication.  It is a well-named duck, as the male does have a red head.  Of course, other ducks have red heads too but for whatever reason Aythya americana got the name and now has to live up to it with unlimited sex appeal.  Fortunately for everyone involved the Redhead has no difficulty being an absolutely ravishing redhead and even those who aren't inclined towards the gingers surely would look at least twice if they saw one through a spotting scope.
That is, of course, what I did last weekend.  Though, actually, I looked a lot more than twice as Seth and I, following a tip from a fellow birder, had ventured to an unassuming little body of water called Lake Capri in Suffolk County on Long Island, New York, and found no fewer than 92 Redhead floating around with a veritable menagerie of other ducks.  It was easily the most Redhead I have ever seen in one place and I was pleased to get some decent digiscoped shots.
Here's hoping you enjoy Aythya americana…but try not to enjoy these redheads too much.  Save that for the duck butts.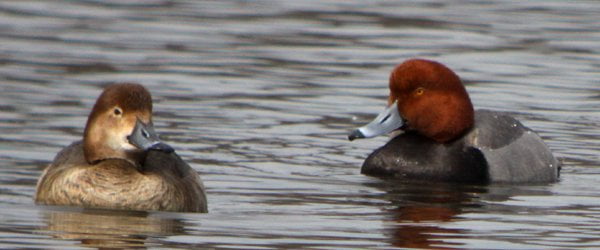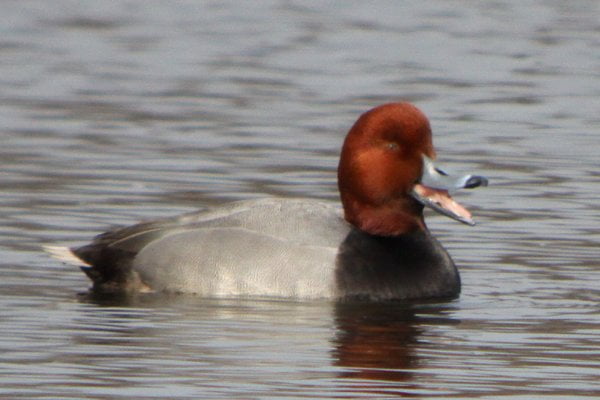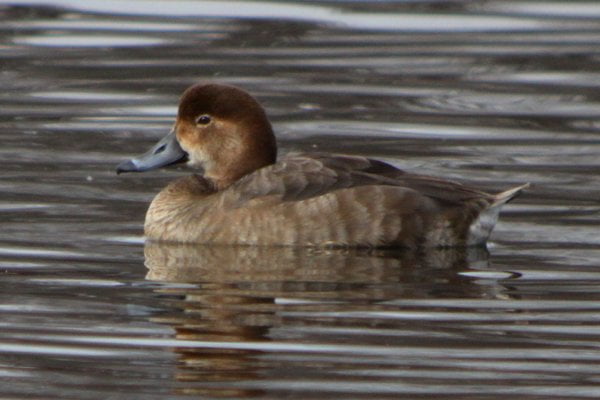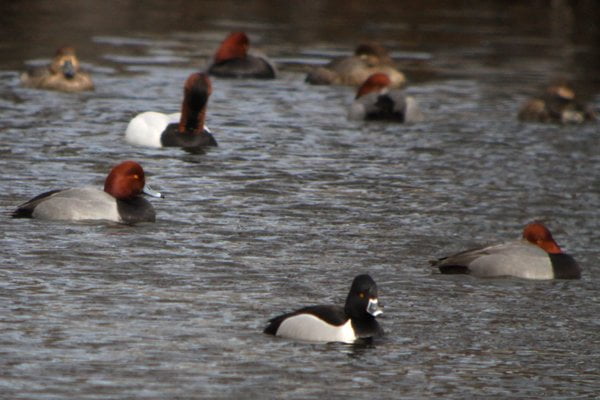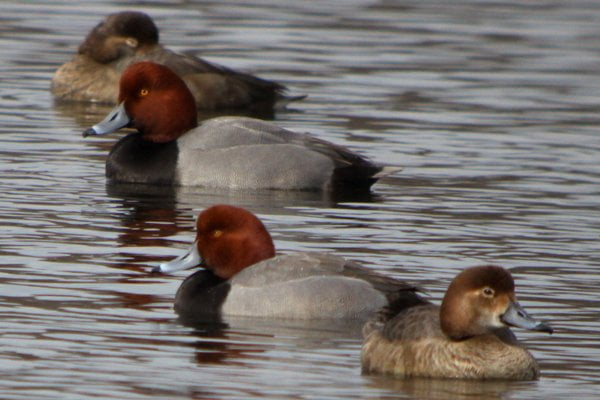 This post has been submitted to Bird Photography Weekly #132.  Go check it out!
If you liked these images make sure to head on over to 10,000 Clicks, the 10,000 Birds photo-galleries page, and see our growing collection of galleries.
…