I returned to the robins' nest I posted about last week on Monday afternoon to see that the four baby robins are growing amazingly fast! They have to grow fast, as they will leave the nest about two weeks after hatching. The nestlings here are about six days old.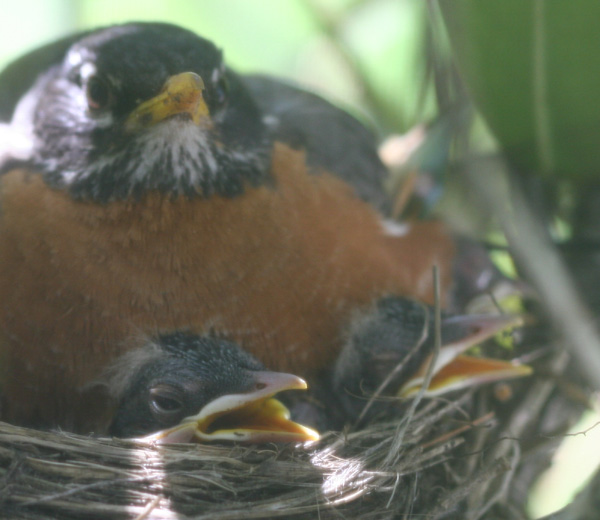 They also have to be big and strong. The one that gets higher and opens its mouth wider will get more food. This brood seems like they are all about the same size, which means the parents did a good job at ensuring that the eggs all hatched at about the same time.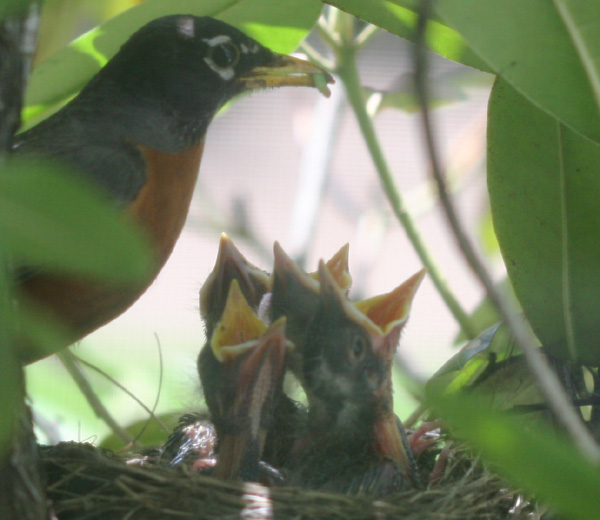 This is the view from outside, where I only took a couple shots, even though these robins have become acclimated to people near their nest.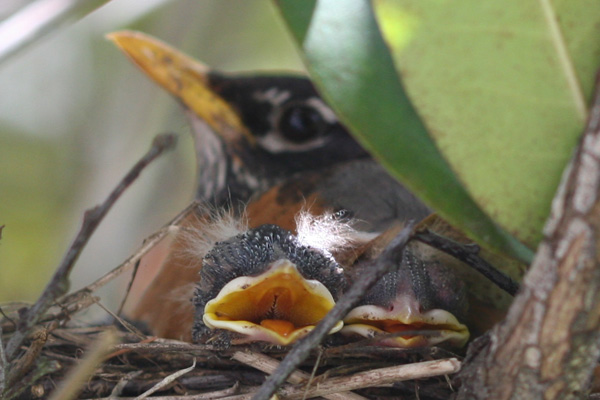 …