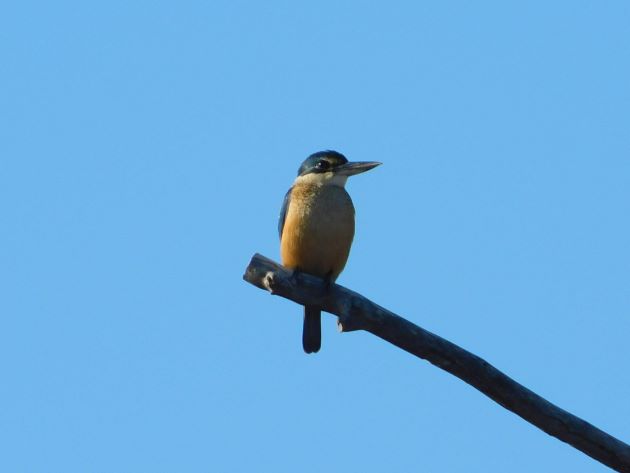 Sacred Kingfishers are observed more easily around the townsite of Broome during our winter months and I have been observing them close to home for a few weeks now. We have been lucky enough to have one in our garden over the last few days and it carefully balanced on our pretend power line. At the moment we are still experiencing cold chilly mornings with a requirement to wear socks for a change! Our morning walks are always interesting with the large variety of birds that are around the local area and an afternoon walk often produces a different mix of bird species.
We do not always venture out too early when it is cold, but the blue sky makes for a great backdrop and the lack of heat haze makes it easier for bird photography. We have our route that we take that offers some great birds as you can see here and here. There are many Hakea macrocarpa flowering along the firebreak, so we continue to enjoy the Honeyeaters and other birds feasting on the flowers.
I finally got the opportunity to take a lot of photos of a Sacred Kingfisher perched high up on a dead tree close to Cygnet Park. I had not actually expected it to stay for long and I took more photos than I expected, which is fine, but then I have to decide which to share with you! I was lucky enough to get quite a few angles of the Sacred Kingfisher.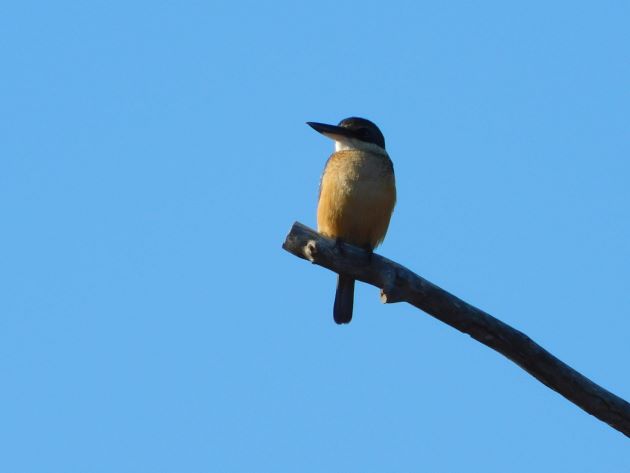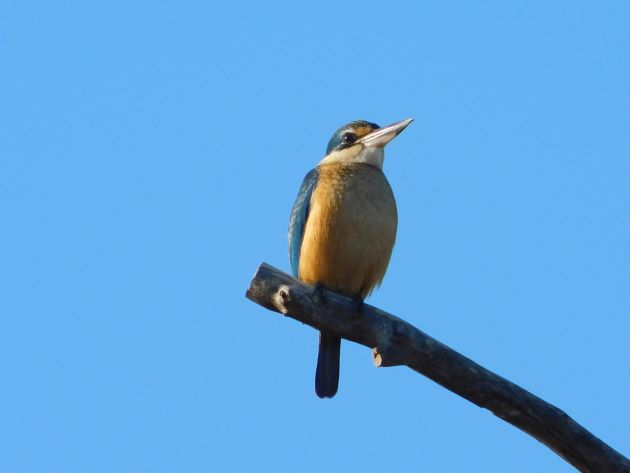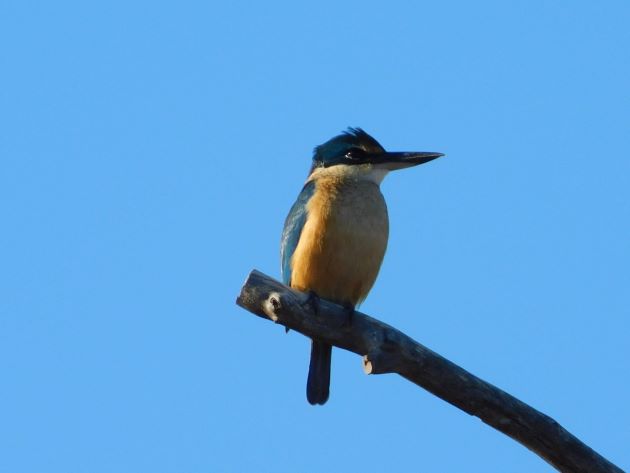 Here is a bit of an "action shot" when a Black Kite came too close to it and it stretched its body upwards.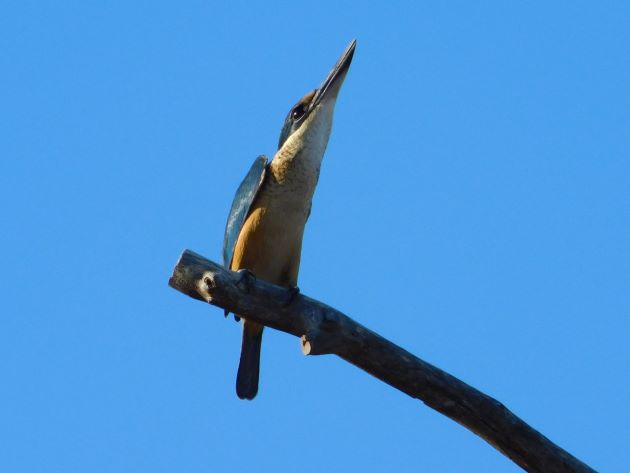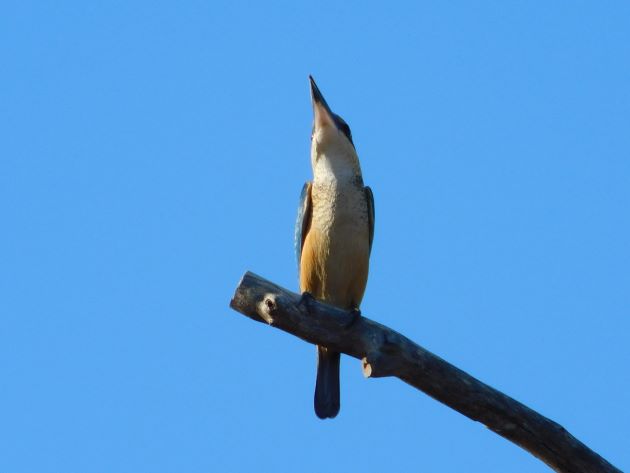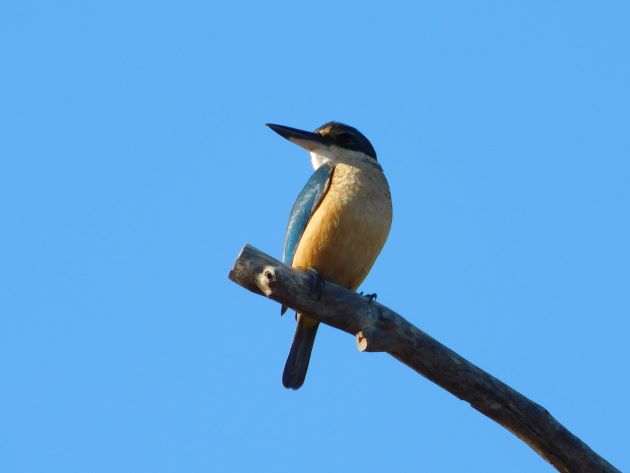 The Sacred Kingfisher then returned to its normal pose and was no doubt enjoying the warmth from the early morning sun! I was able to walk around the base of the tree and capture the light on its feathers.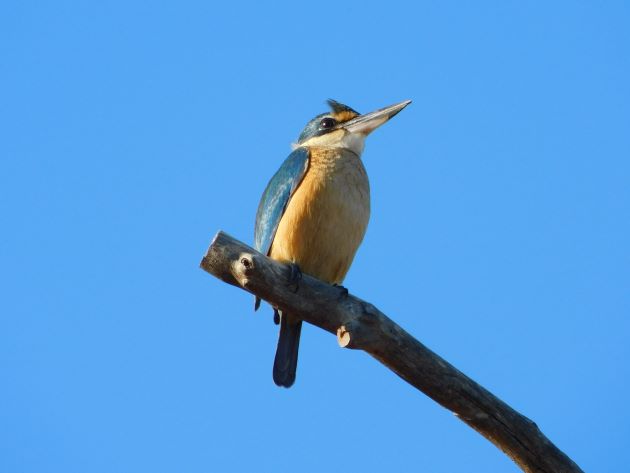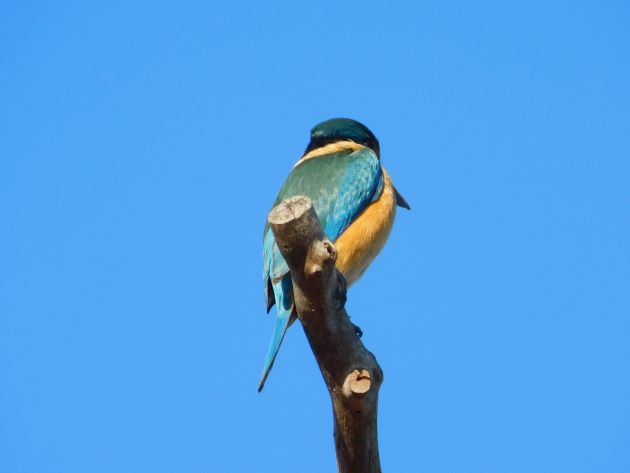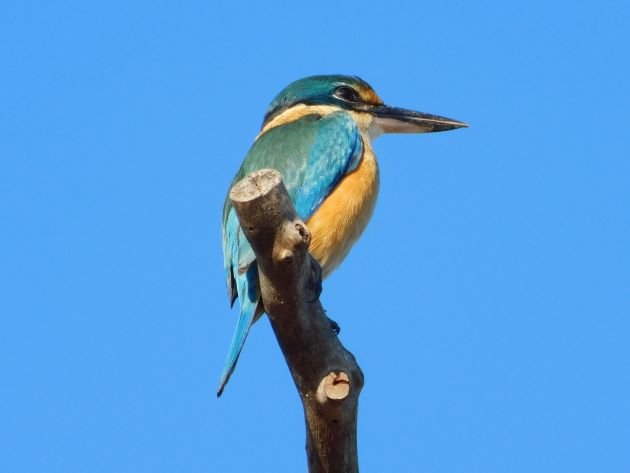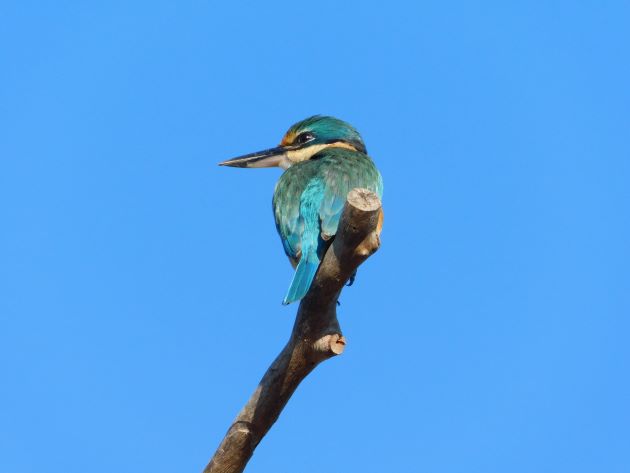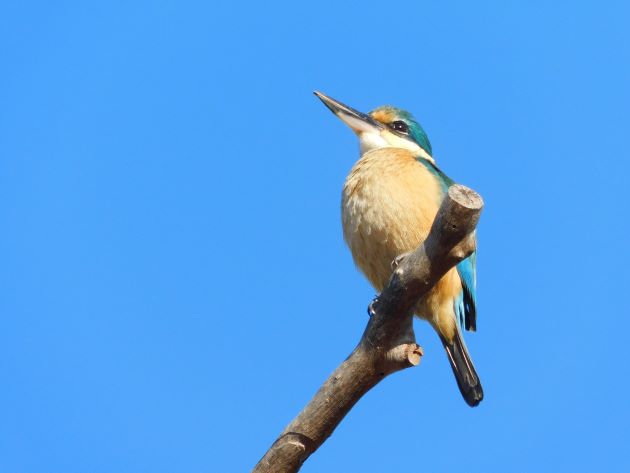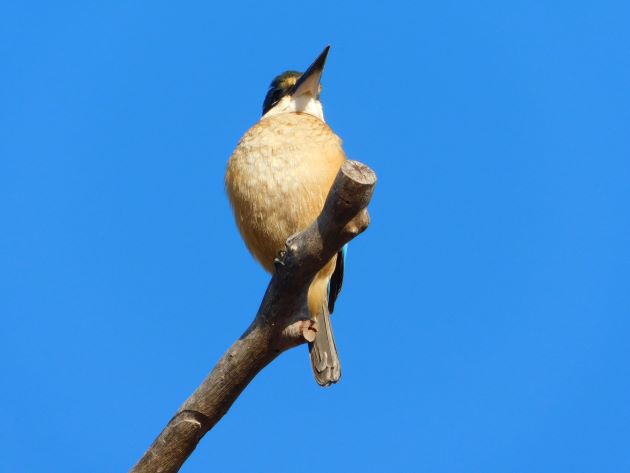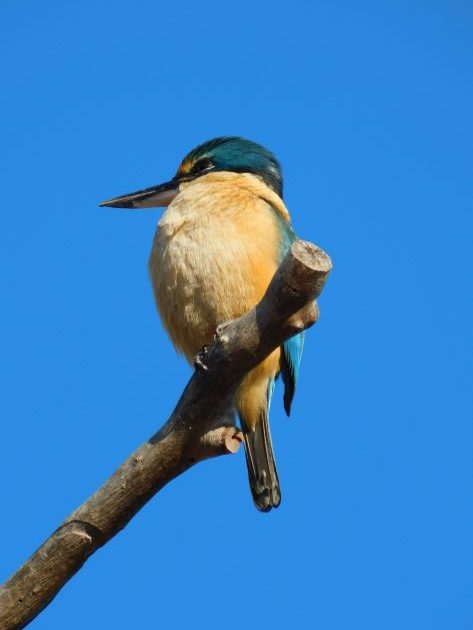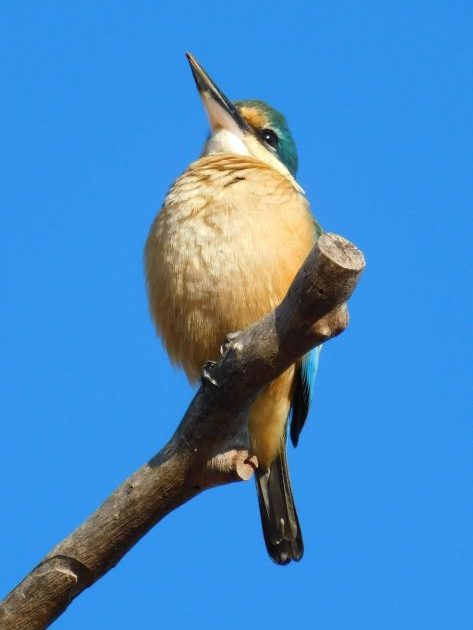 Sacred Kingfisher
Sacred Kingfishers are most common around the coastal areas of mainland Australia, but they appear to be quite nomadic as well. They can be found quite a long way from the coast as you can see here. We often observe Sacred Kingfishers along river systems as well and they drop down into the water to catch small fish and return to a branch to feed.
The one other Kingfisher species that we also observe inland around Broome is the Red-backed Kingfisher, which I wrote about a few years ago now. Both species are a similar size and can be observed in the same location, so it pays to observe carefully when you observe a "kingfisher".