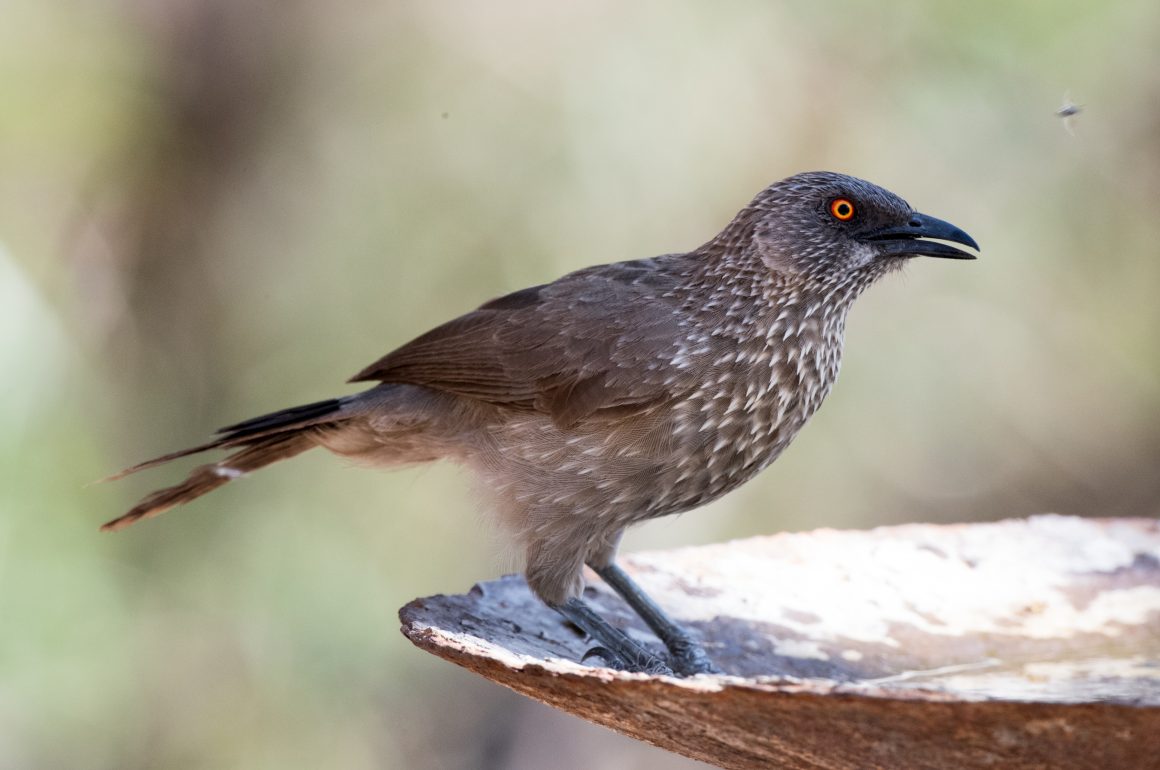 I was just wondering about another topic for a post. Ideally, it should be one even less relevant than previous ones (like the one on wet birds, the one on blue birds, or the ones just showing birds eating or sleeping). Then I had an idea – a post based on birds starting with the same letter. The letter A is the obvious starting post for this series (which is very unlikely to be continued, though it would be easier to do than Sufjan Steven's stated ambition to record an album for each of the 50 states of the USA).
Then, find a title for the post – which with A is rather an easy task. I vaguely remembered seeing some episodes of the A-Team, a rather crappy but somehow funny action TV series. What shocked me a bit was that it was originally released in the period from 1983 to 1987, meaning I was already at least 17 or 18 when I saw it – quite different from what I think should be the target audience of 13-year old boys being attracted by the "its cartoonish violence in which people were seldom seriously hurt, despite the frequent use of automatic weapons" (Wikipedia) and also despite the fact that "the same basic plot had been used over and over again for the past four seasons with the same predictable outcome" (Gold Burt according to Wikipedia). Maybe I was not as mature then as I thought. In any case, please do not take the title as any kind of endorsement of the TV Series. It probably still is crap (though I have to admit I am a bit curious to watch one episode again, just to be sure, you know …).
Anyway, so I started checking my bird photo collection for photos of species starting with an A (after all, this is a bird photo blog, though I sometimes tend to forget this). It turns out there are a lot of bird names starting with an A – in some way, A has an unfair advantage as it is the first letter of a few continents, so there are quite a few bird name starting with African, American, Australian, Australasian, Asian (please remind me in time not to start a post about the B-Team given the lack of specific Belgian bird species).
Are you still with me? Let us start with some of the cheaters in the A-Team – the ones just adopting the name of a continent to get into this post.
Like the Australian Ringneck (Alice Springs, Australia).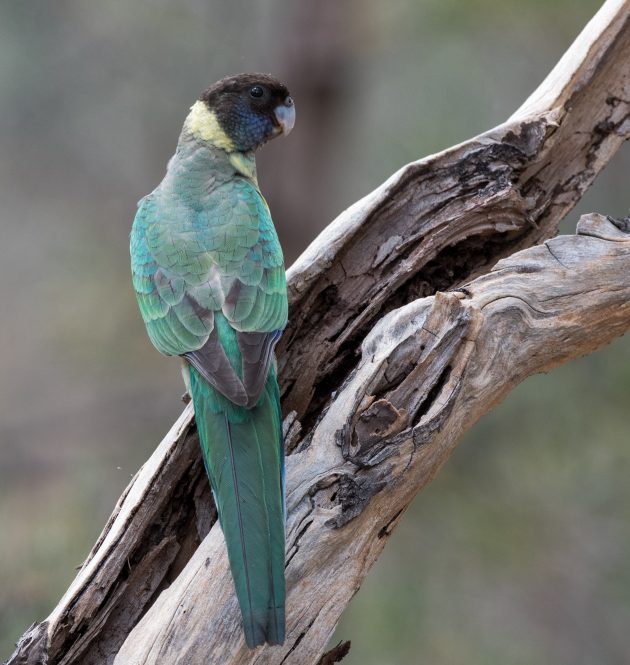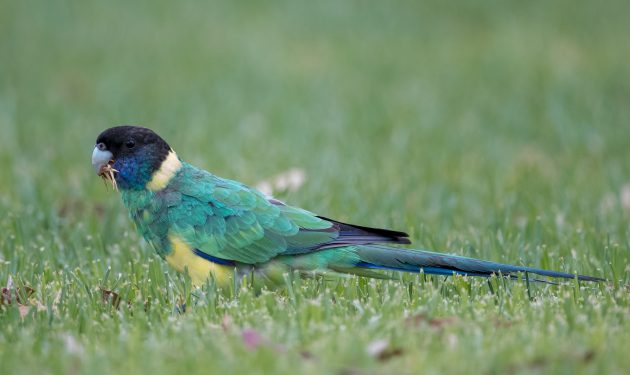 A minor variation is a name starting with Australasian, as in Australasian Darter (Brisbane, Australia). Here feeding a chick, not eating it.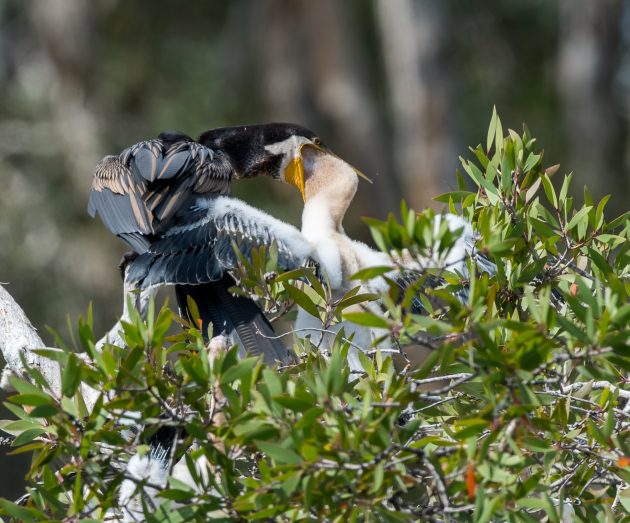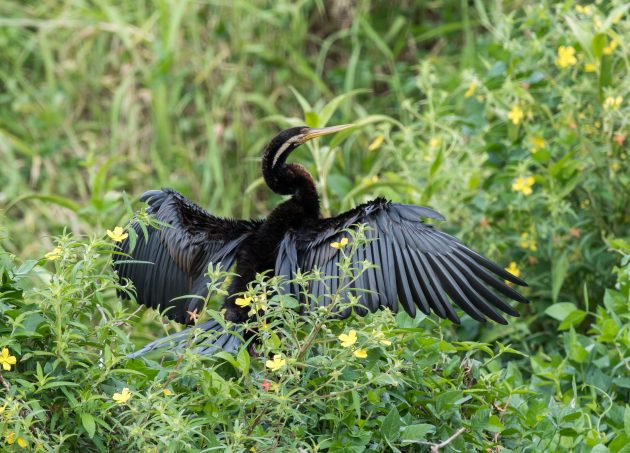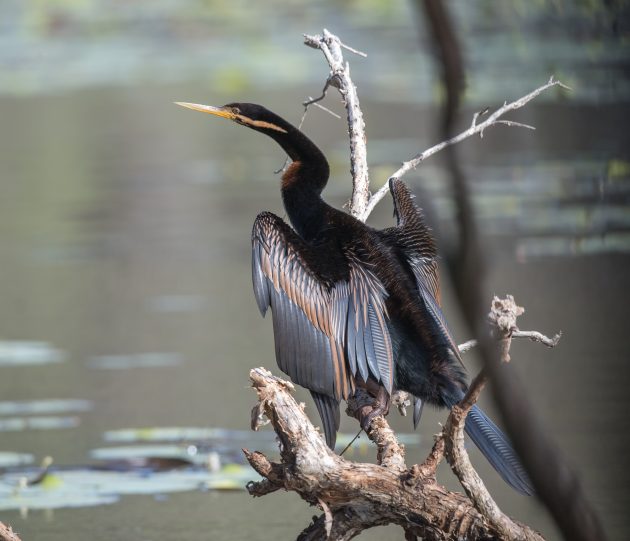 Or the Asian Barred Owlet (Hangzhou, China) – though I am happy this allows me to include some owl photos into this post.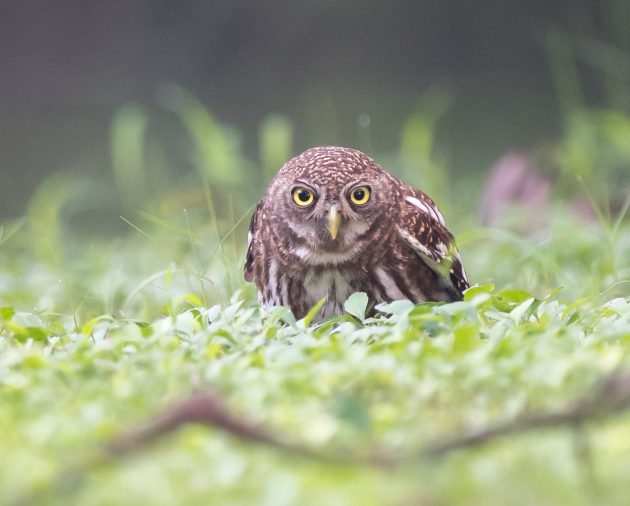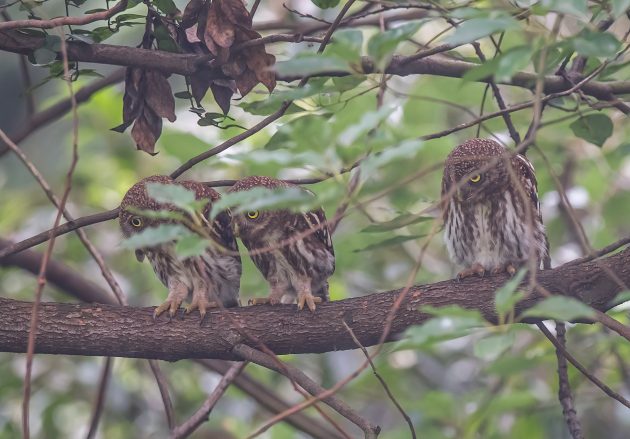 African cheaters include the African Paradise Flycatcher (Kruger Park, South Africa) …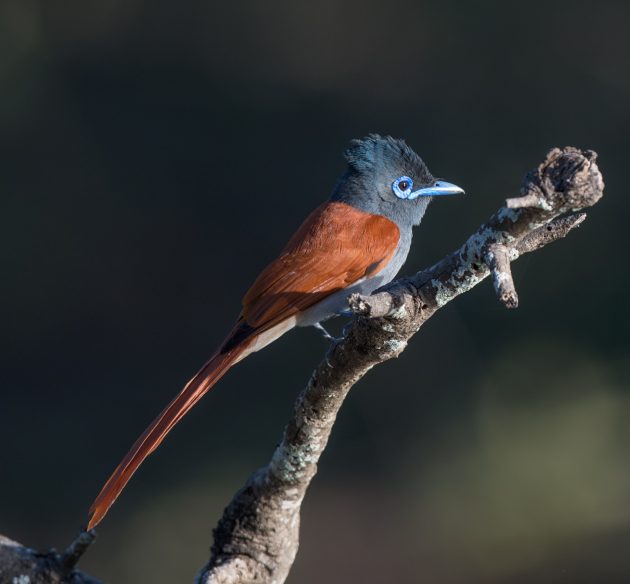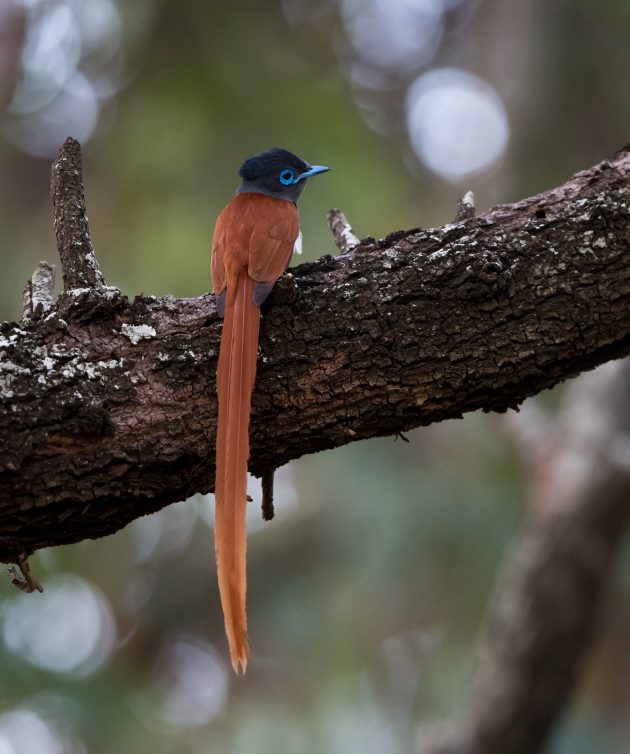 … and the African Penguin (Boulder's Beach, South Africa) – here shown at a rock festival some distance away from the main stage, maybe a bit too close to the toilets.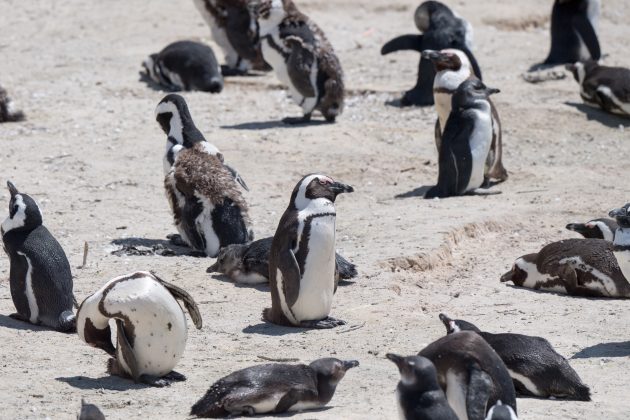 The actual line for the toilets.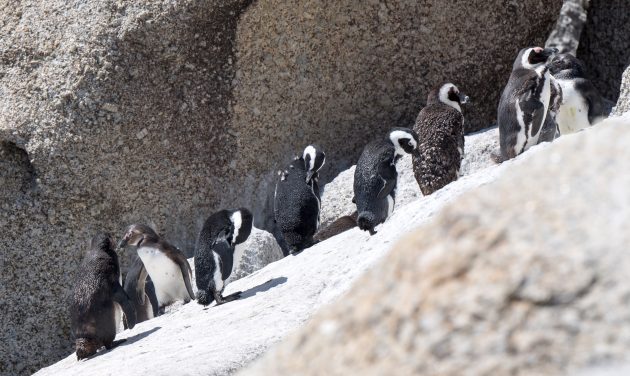 After the festival, it feels good to clean yourself in the sea.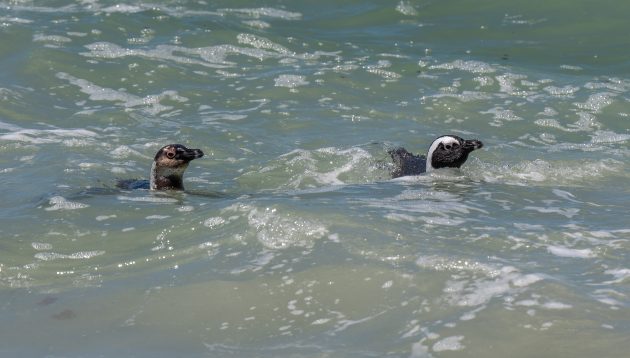 The American part of the A-Team includes the American Robin (Reno, Nevada). Of course, it is not really a robin but a thrush, but if it was called American Thrush, it would still be in the A-Team. So, no real excuse for the misleading name.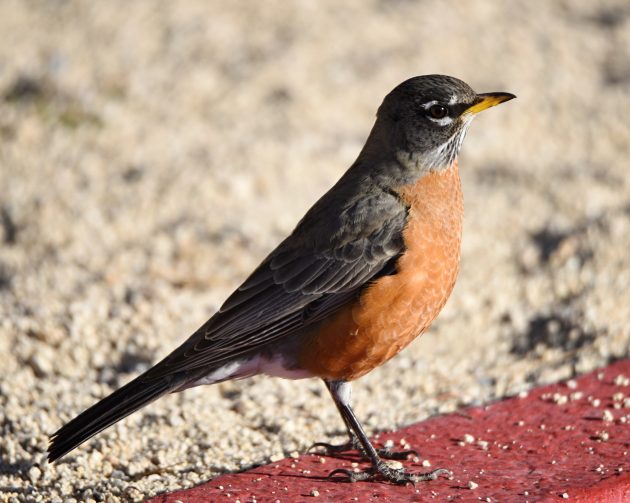 Taking the selection criterion for this post (name starting with an A) a bit more serious, a few species take their names from slightly more specific geographical regions than whole continents.
This includes the Amur Paradise Flycatcher (Shanghai, China)- the only Asian Paradise Flycatcher still eligible here after that species was split into three (Amur, Blyth's, and Indian Paradise Flycatcher) …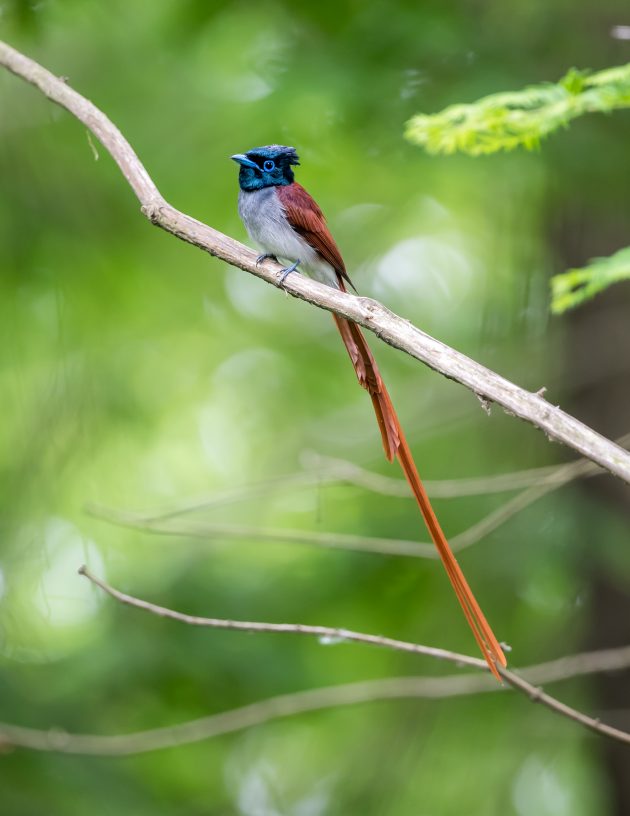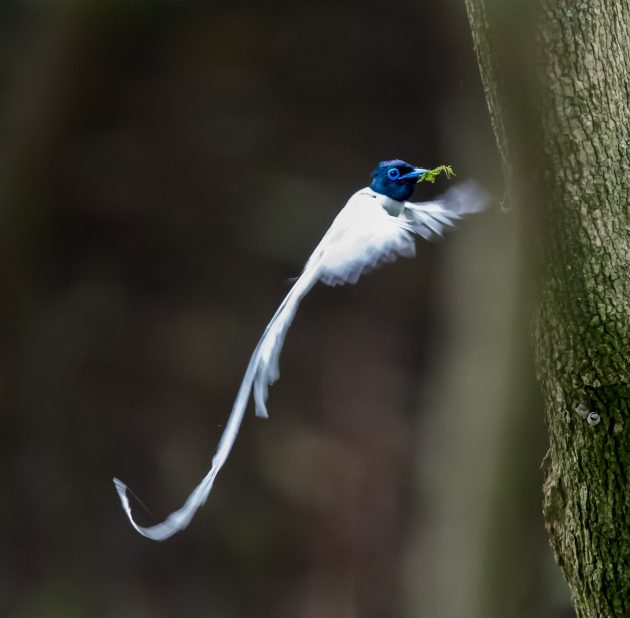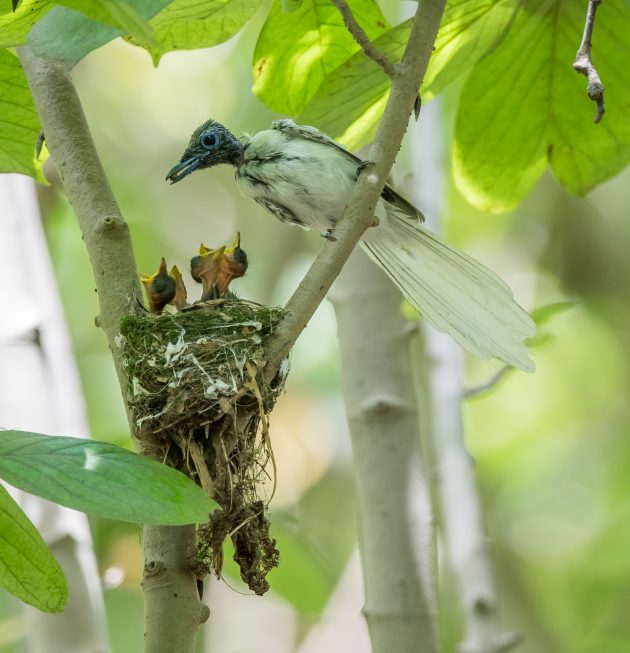 … which immediately leads to the Amur Falcon (Nanhui, Shanghai, China). When birdwatching together, my friend Steve once pointed out that we saw the only two bird species starting with the word Amur on the same day (at Tianmushan, China, by the way). This is something only birders would find in any way remarkable. What a sad lot we are.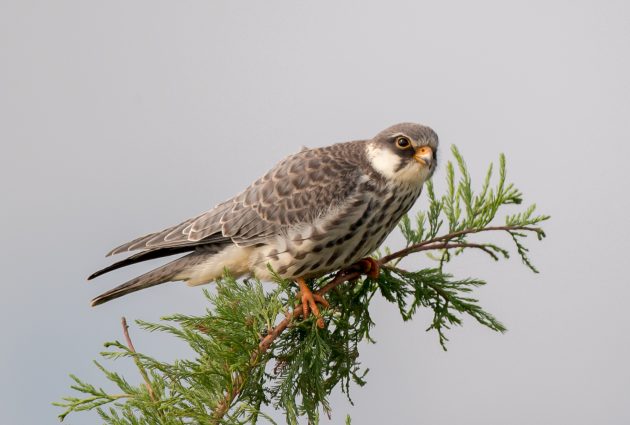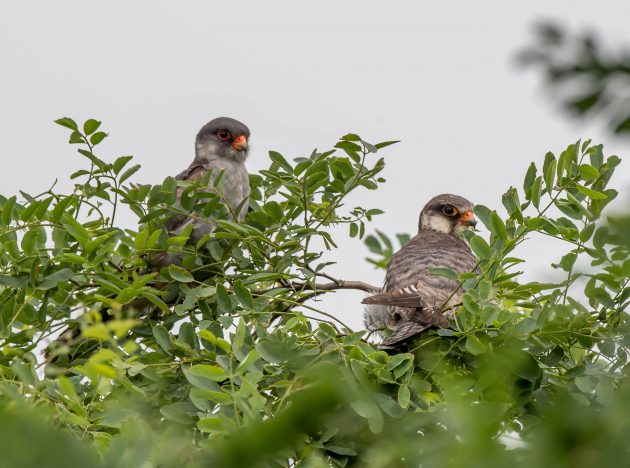 Other examples are the Arctic Warbler (Nanhui, Shanghai) – no, I am not sure this really is an Arctic Warbler and not one of the extremely similar-looking other leaf warblers …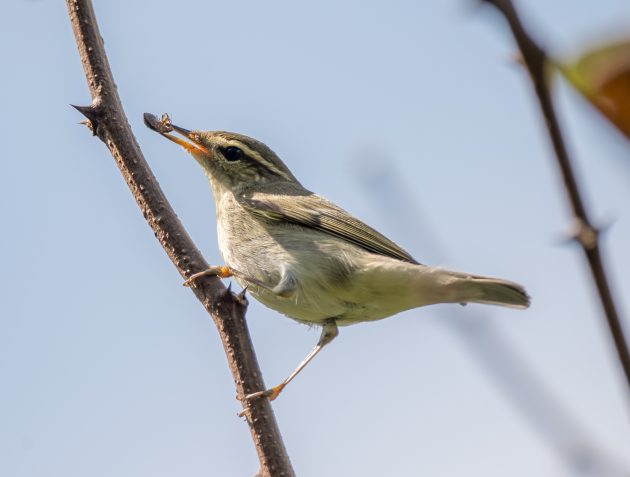 … the Alpine Accentor (Balangshan, China) …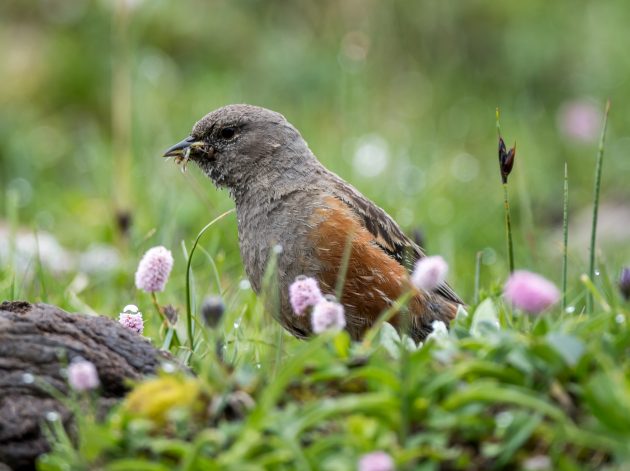 … the Alpine Leaf Warbler (Dulan County, China) …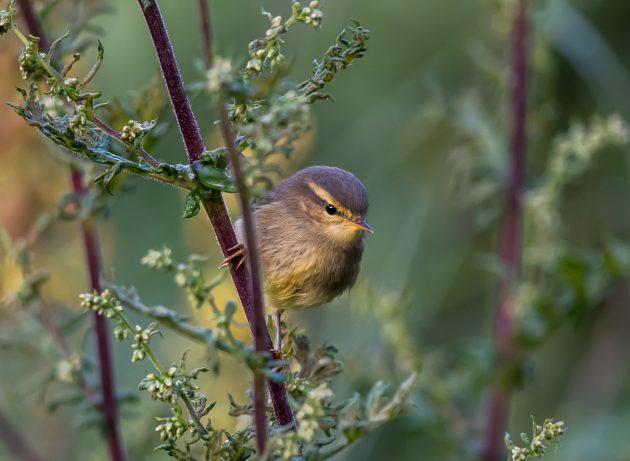 … the Assam Laughingthrush (Baihualing, Yunnan, China) …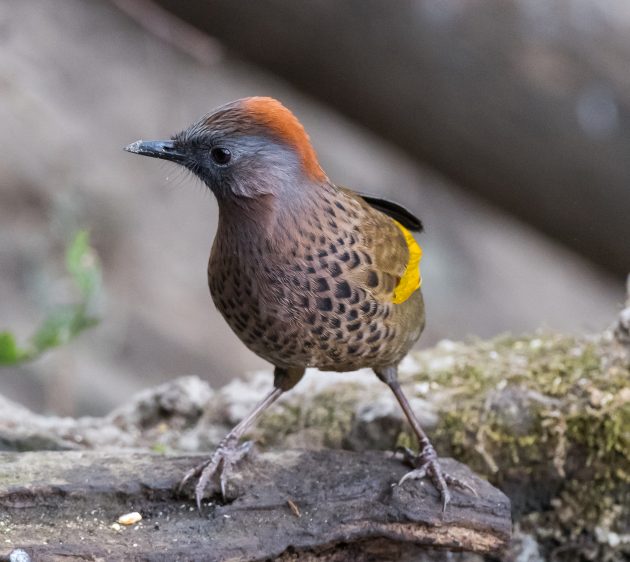 … and the beautiful Ala Shan Redstart (Chaka area, Qinghai, China) – no chance I will call it Przevalski's anymore, it deserves better.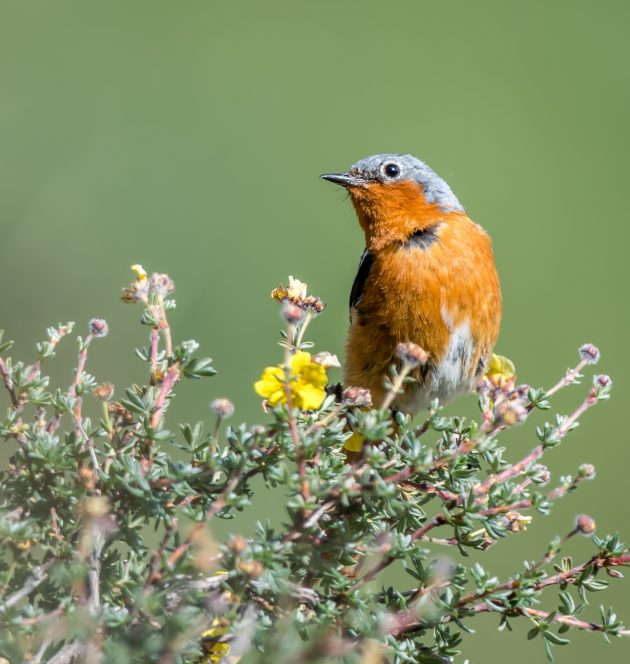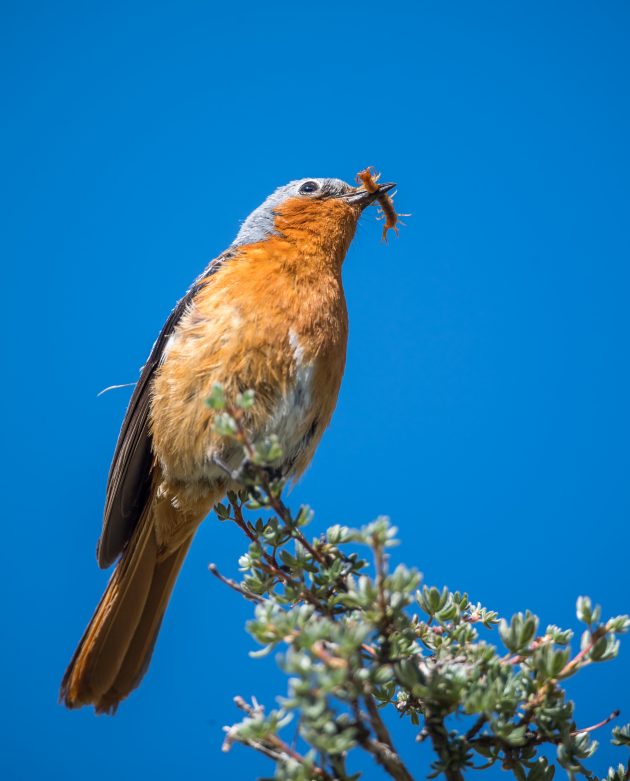 A few other birds get their entry ticket to this post via a color starting with A, such as the Azure-winged Magpie (Shanghai, China) …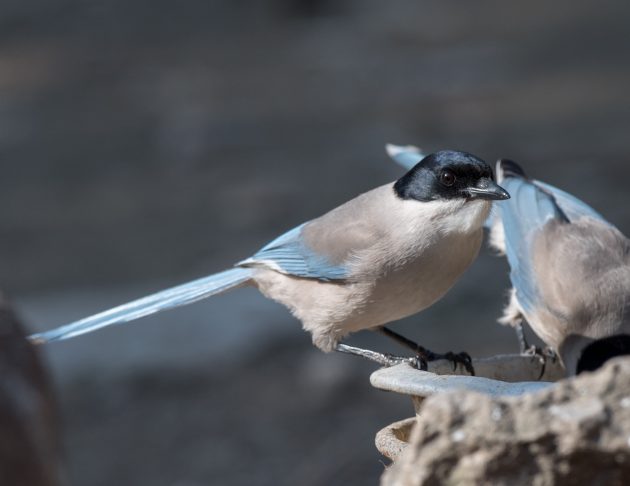 … and the Ashy Drongo (Baihualing, Yunnan, China).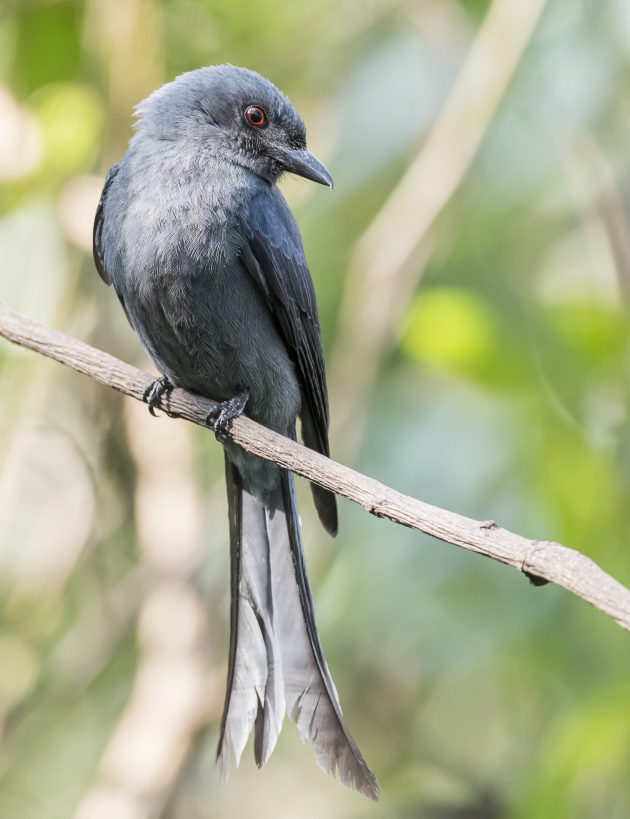 In fact, Ashy seems to be a particular favorite. Maybe there was a time in the history of ornithology when some bird named Ashy was very popular, resulting in more species named in the same way. Or maybe it is just a good name to give birds with somewhat undefined color (ashy sounds better and more scientific than boring). Witness the Ashy-crowned Sparrow Lark (Delhi area, India) …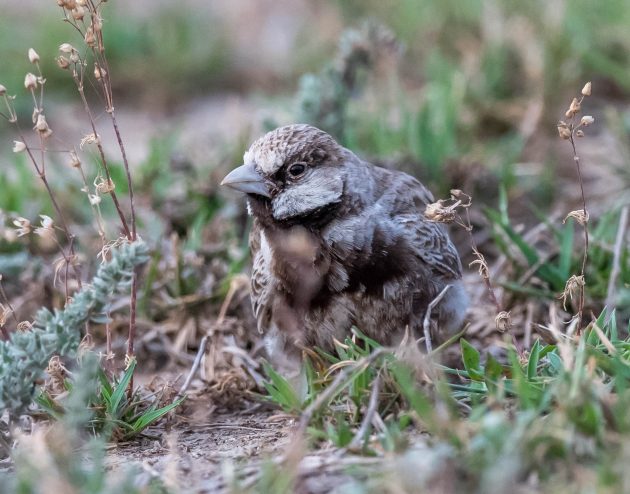 … the Ashy Prinia (Delhi area, India)…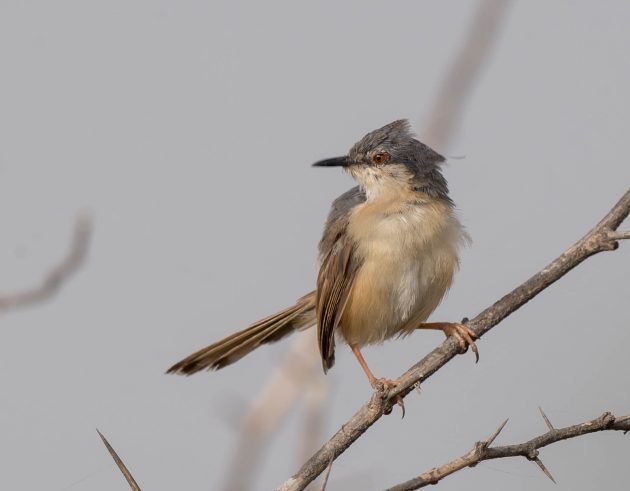 … the Ashy-throated Warbler (Baihualing, Yunnan, China) …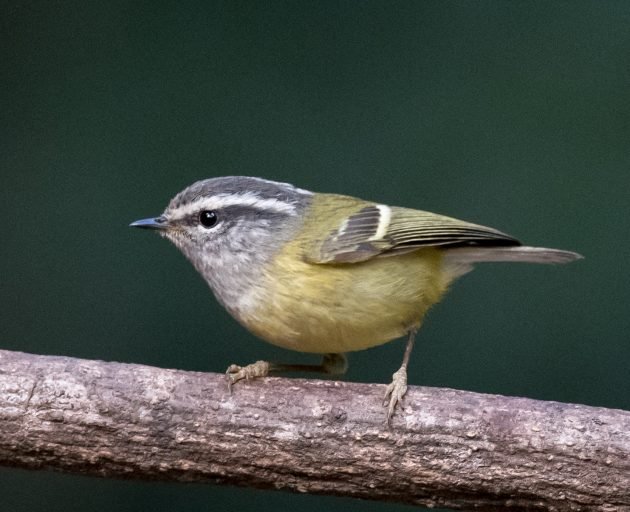 … the Ashy Minivet (Nanhui, Shanghai, China) …
… the Ashy Tailorbird (Singapore) …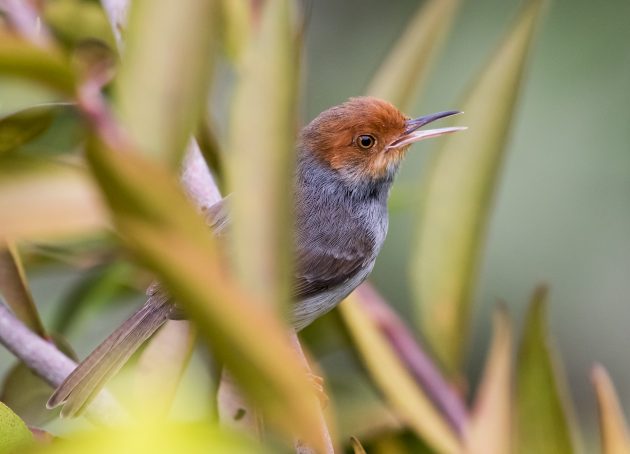 … or the Ashy Flycatcher (Letaba, Kruger Park, South Africa).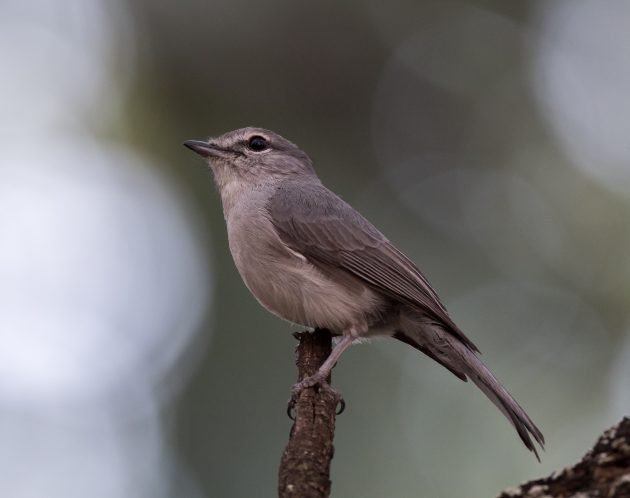 That leaves surprisingly few members of the A-Team whose name is not derived from a continent or region, nor from a color. Still, there are a few.
The Acorn Woodpecker (Reno, Nevada) is presumably named this way because the red spot on his head looks a tiny bit like an acorn (I know. My jokes were better when I was younger. But my photography was worse. The photo is from 2015 or so).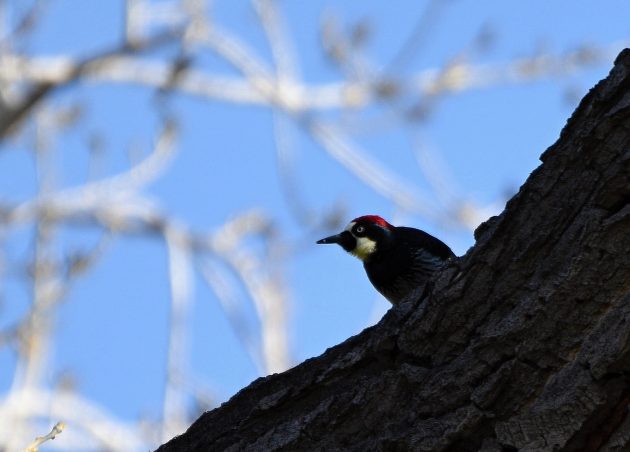 In contrast, Albert's Lyrebird (Lamington National Park, Australia) is named after Prince Albert, the husband of Queen Victoria. Generally speaking, I think it is a bad habit to name birds after people, even if they have not committed any specific atrocities. It hints at a very human-centric worldview – plus, it is hardly that the people honored by the respective bird names actually invented the species. I am also looking at you, Mr. Alstroem.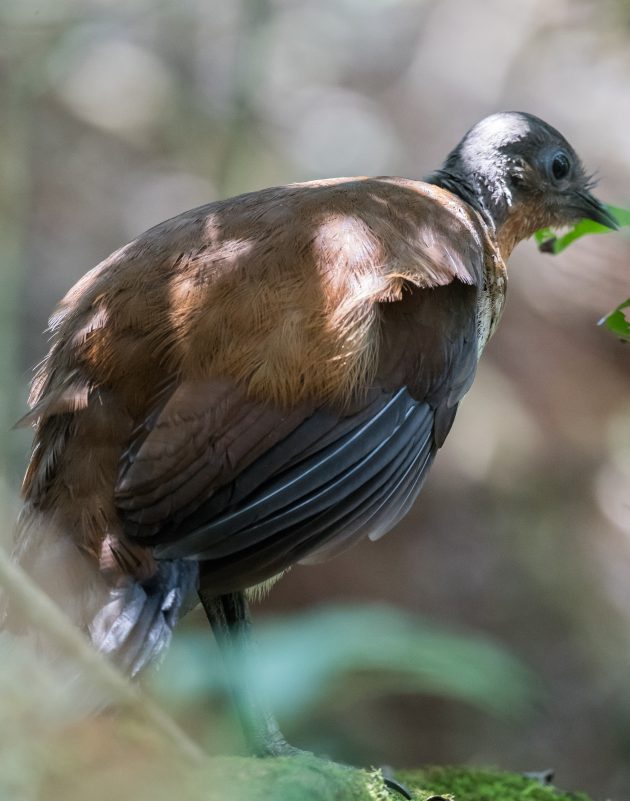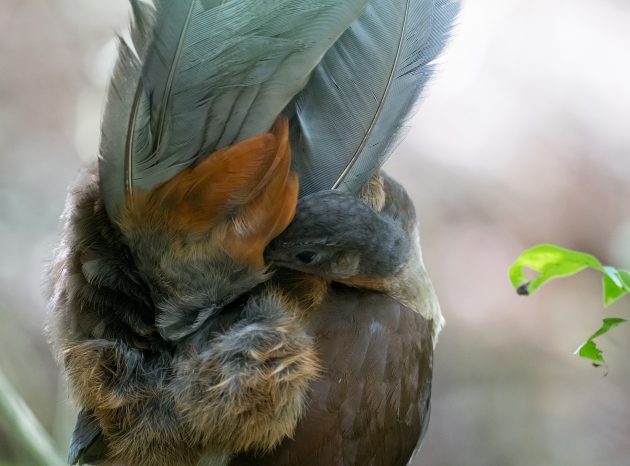 Perhaps the best bird name in this whole post is therefore the Arrow-marked Babbler (Kruger Park, South Africa). With such highly descriptive names, it is probably possible to still learn the names of new bird species once one is past retirement age (though of course, this is a very human-centric criterion itself).