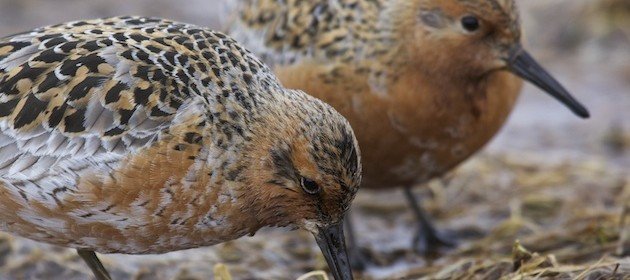 Since I got literally three scattered hours of sleep last night—which is not enough for me, much less the mini-me inside who's more than halfway to the hatching stage—this will be a brief but, I hope, somewhat coherent post.
In the aftermath of yesterday's election, thoughts turn naturally to what the next four years may bring. Likely of particular interest to 10,000 Birds readers, no matter their nationality, is that U.S. support for environmental protections and measures against climate change may flag with the pending change of administrations. That's according to interviews with experts at a new round of U.N. climate talks, currently underway in Morocco. For example, while withdrawing from the Paris Agreement, which aims to stem the tide (literally) of climate change, may take years to accomplish, the next president may choose to ignore U.S. commitments under the agreement.
No matter where on the political spectrum you stand, as birders we can hopefully agree that environmental and conservation measures are crucial. Without them, species like the Red Knot (captured so beautifully above by Clare K.) may fall victim to the vicissitudes of climate change. And it's a damn shame that the real losers in this—or any—election are the wildlife who have no say over their own fate.