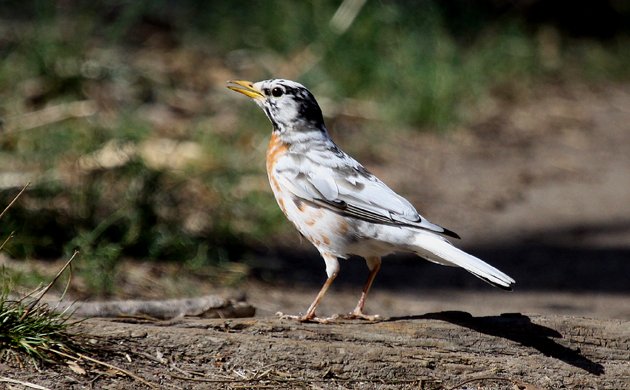 Since at least 2009 there has been at least one hypopigmented, or piebald, American Robin living in Alley Pond Park in my home borough of Queens, at least for the breeding season. It (or they?*) is assumed (confirmed?) to be nesting there each year but all I had ever managed were fleeting glimpses and couple of lousy photos. That changed on a recent visit when the partially leucistic bird and its mate decided to cooperate for me and my camera.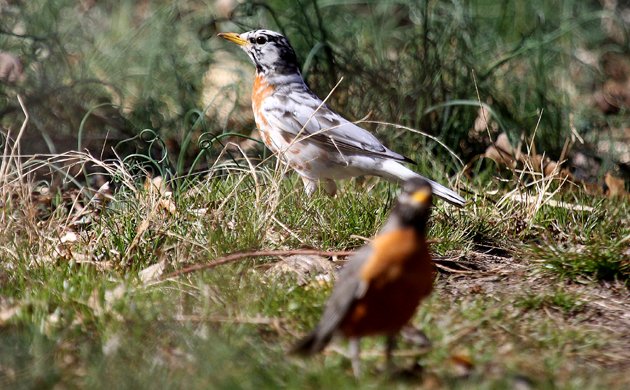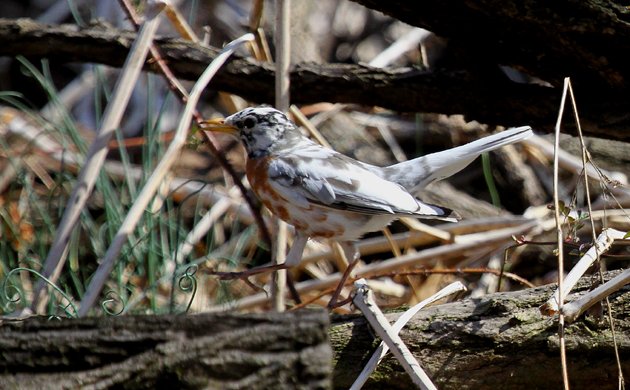 I am relatively certain that this bird is a female, as the bird it was associating had the darker head that tends to indicate male robins. Not only that, but the leucistic bird's companion sang several times as well. It's nice to see a bird that can be recognized as an individual and here's hoping that she keeps coming back for many years to come!
*I am certain that the particular bird in these photos has been around since at least 2011 but the bird(s) in earlier years might be different, perhaps the parent of the bird in this post.