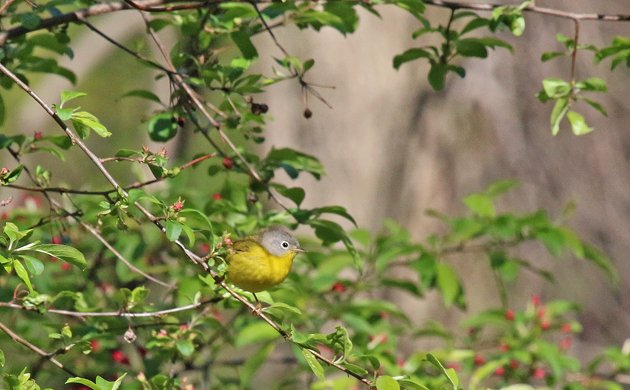 This past weekend the listservs, Facebook, text services, Twitter, word-of-mouth, weather radar, the calendar, and the entrails of a sacrificial goat all indicated that migration was happening. And was it ever! Reports abounded of a huge variety of birds, from thrushes to nightjars, terns to vireos. And, of course, the wood-warblers. Every spring they totally steal the show in the northeast and you really can't blame birders for abandoning their jobs, their families, and their sanity as they rush to New York City's abundant and amazing parks to see the show live and in technicolor. Can you blame we birders after seeing an image like this?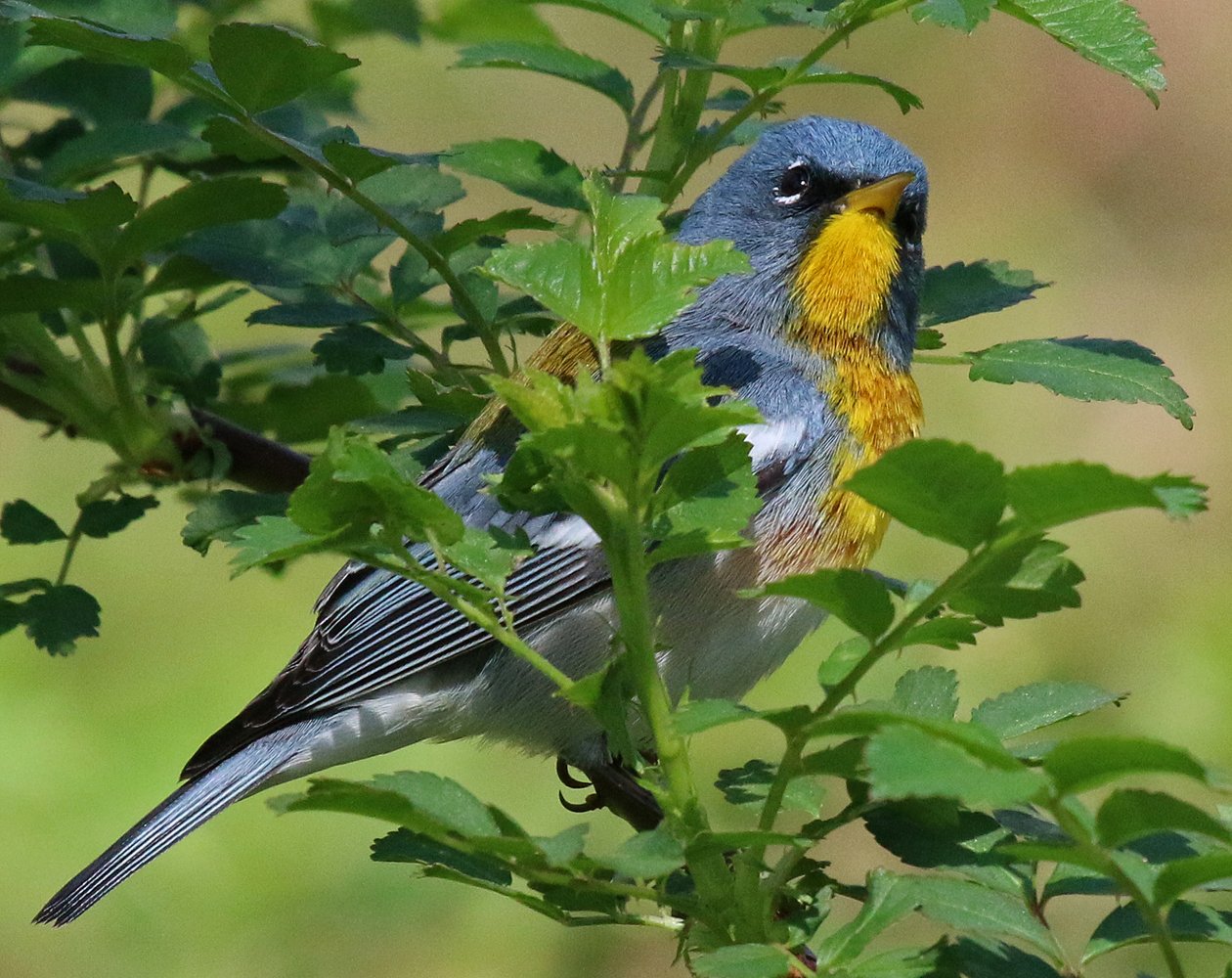 Northern Parula
We New Yorkers were lucky though, that the wave of wood-warblers crested, for once, on a weekend, so for most of us it was unnecessary to risk our careers. Our families, on the other hand, might have been a bit upset at the warbler fever that overtook even the most resistant birder. How can this not get your blood running hot?
American Redstart
Saturday was sublime and Sunday was superb. I spent as much time as I could out and about in the parks of Queens and enjoyed every single second, spotting twenty-two species of wood-warblers. Despite the amount of time spent birding I did not neglect my family at all, enjoying an outing to the Bronx Zoo on Saturday afternoon and a hike at Doodletown Road in Bear Mountain State Park on Sunday. The decision about where to hike had nothing to do with the Cerulean Warblers that are found breeding at Doodletown. Not only did we spend lots of family time together, but I even took Desi out to Forest Park on Sunday evening, where he refused to give up and go home when a rainstorm hit and, sure enough, he was right to wait it out as it only rained for about five minutes. He particularly liked Black-throated Blue Warblers.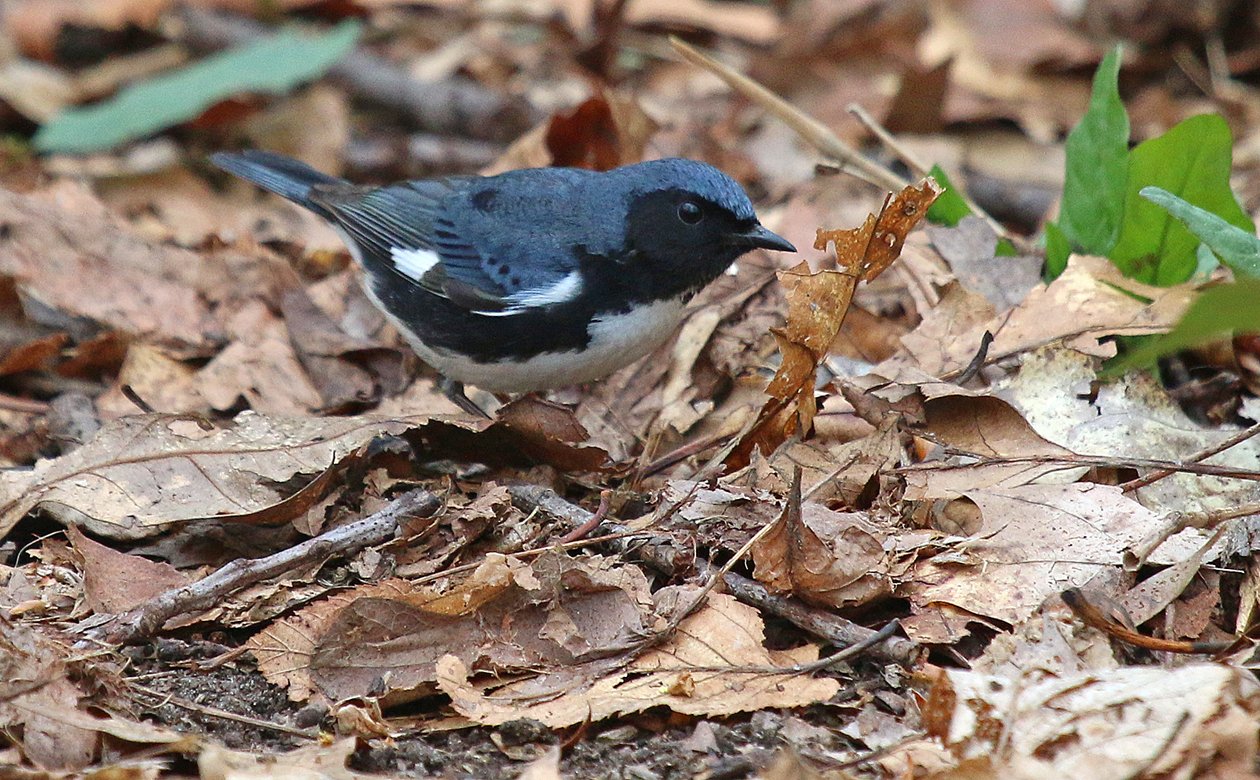 Black-throated Blue Warbler
You have probably noticed that the bird above is sitting on the ground, and all of the other birds in this post so far are pretty low to the ground as well. That is because the taller trees have largely not leafed out yet so the birds pretty much have no choice but to forage down low if they want to find their invertebrate prey. At least, that is what we birders have theorized when we weren't too busy scraping our eyeballs off the ground after point-blank look after point-blank look at stunning birds.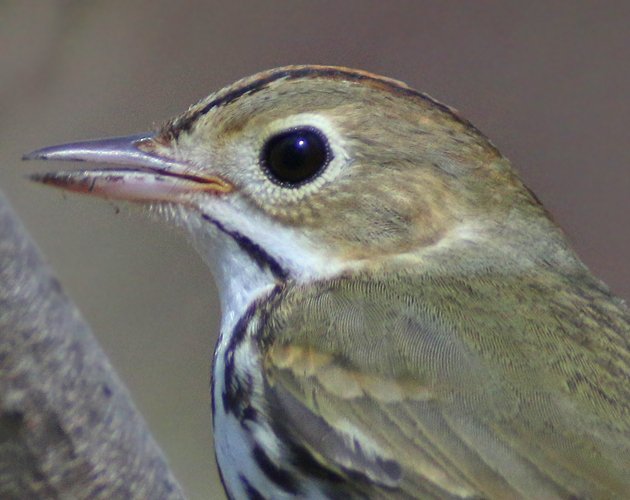 Ovenbird
But I had two birds in particular that stood out for me this weekend. The first was a Kentucky Warbler, first heard but never seen by Cesar Castillo on Friday in Alley Pond Park. It was then spotted by another birder early on Saturday morning but had not been refound. I kept expanding my search radius and, eventually, managed to find the darn thing.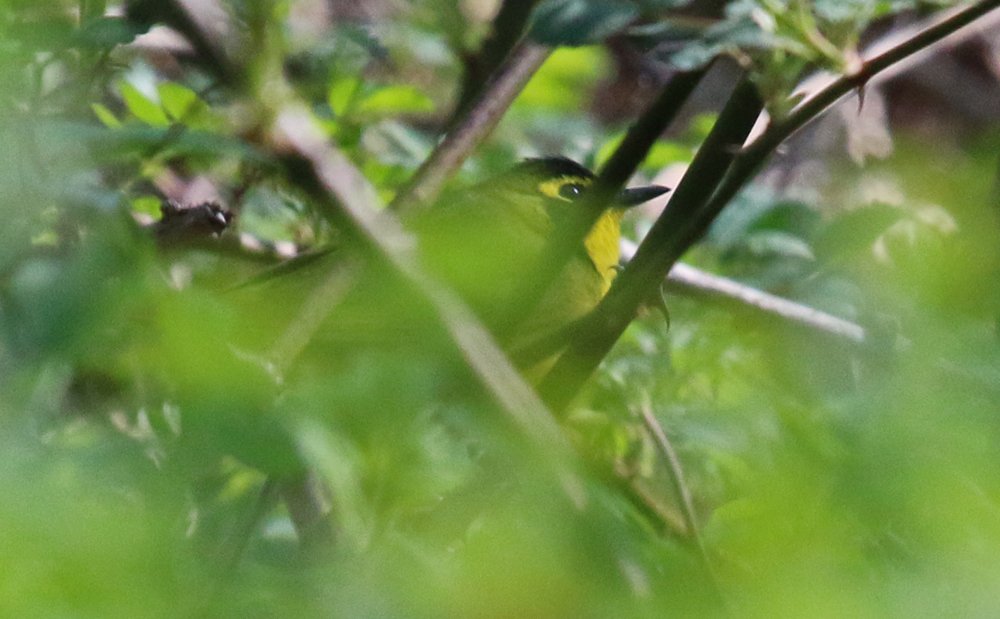 Kentucky Warbler
It was only my second Kentucky Warbler ever in Queens and despite its reluctance to come out into the open I was still pleased to see it and to get a recognizable photo. But it was a frustrating bird, made even more frustrating because it disappeared before other birders could arrive at its new location, and it was a good ten minutes of searching before it was found again by birding reinforcements. Sadly, the view you see above was better than the views that most folks got. Fortunately, Cesar was around and saw the bird, which was good because it would be unfair for the original finder of a bird to never get to see it!
The second bird that I was particularly pleased with was another bird that I refound. I had been frustrated by reports by many birders of Hooded Warblers over the weekend as I had yet to lay eyes on one. On Sunday morning I was still without a Hooded Warbler and feeling inadequate as a birder. Jean Loscalzo, Forest Park birding stalwart, showed me and several other birders where she had one a couple of times and though we scoured the area we were unable to turn it up. Eventually, we all gave up and drifted off. I headed to the waterhole to say my goodbyes to the wood-warbler watching hordes and then headed out of the park along Park Drive. Lo and behold, the Hooded Warbler was walking along the side of the road. Nice!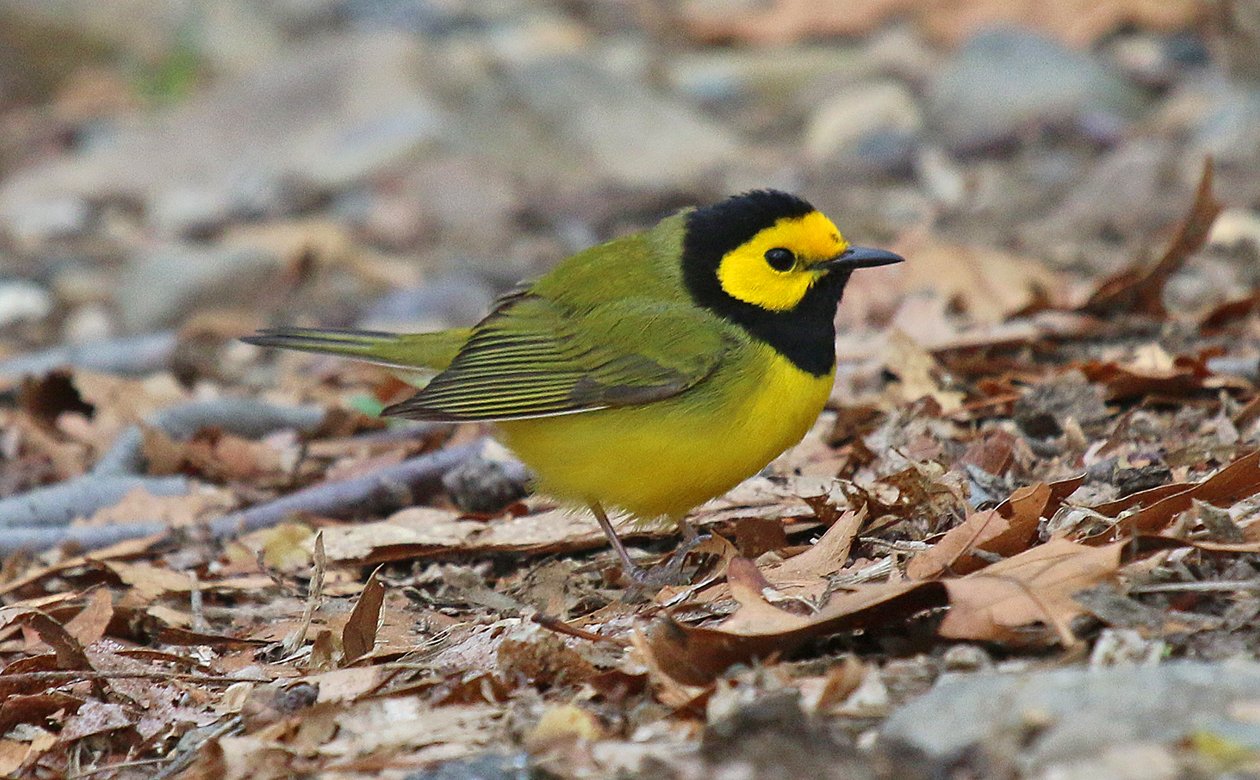 Hooded Warbler
This bird was much more cooperative than the Kentucky Warbler had been, and a whole big bunch of birders got on it once they were convinced to abandon the waterhole.
Oh, and did I mention the Cape May Warbler I finally tracked down with Desi on Sunday evening? Or the Chestnut-sided Warblers that were pleased to meet me repeatedly? Or the sweet Yellow Warblers that I spotted in several parks? Or the Common Yellowthroats that lived up to the first word in their name? Or the Nashville Warblers like the one at the top of this post? Yes, it was one heck of a weekend!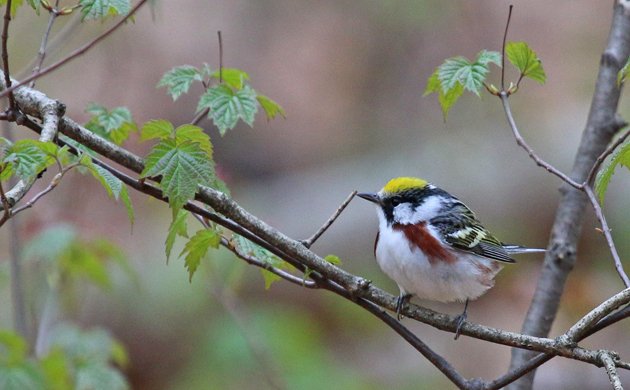 Chestnut-sided Warbler
You know what the best part of this weekend is? I don't have to go to work until early this afternoon so I will be back out again this morning. In fact, as you read this, I am probably looking at a wood-warbler! Why are you inside reading a blog? Get out and see something!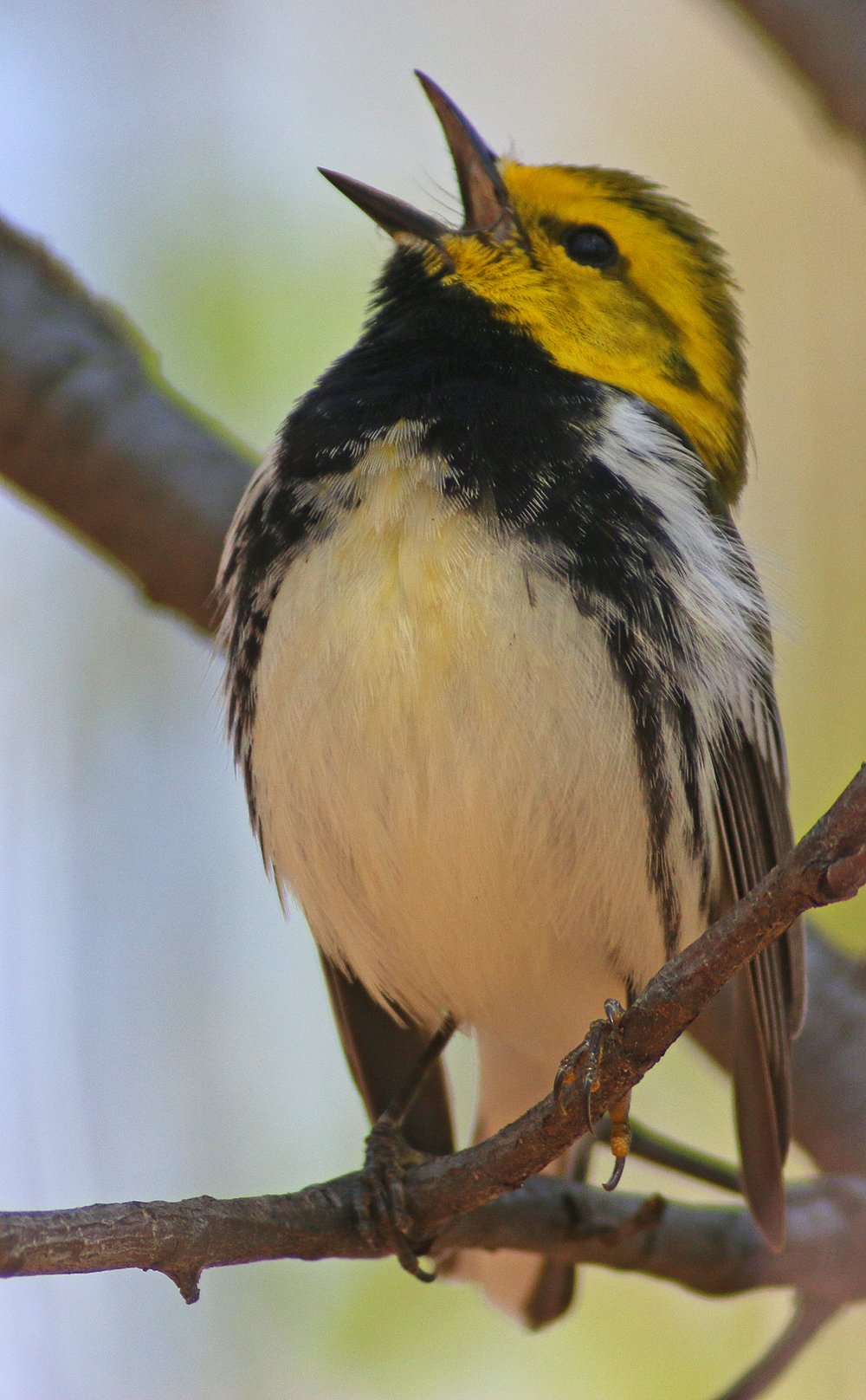 Black-throated Green Warbler
…