When things are slow bird-wise in Central Park, especially on a warm, sunny day, one good spot to check for birds is Tanner Spring, on the west side of the park near the 81st St entrance.  There is always some water there for birds to drink, bathe in, and just plain enjoy.  Of course, photographers love this spot too, because they can set up at Tanner Spring and let the birds come to them.  In fact, if you are someone who owns books with pictures of birds taken in Central Park the rock in the background of the pictures below might look familiar.
The drill here is the same as normal.  In the comments let us know what birds you think are in each picture.  Remember, we want species names, so if think there is a sparrow present remember that "sparrow" is not enough of an answer; you need to call it a "Song Sparrow" if that is what you think it is.  Good luck, though I think that somehow you won't need it on this quiz.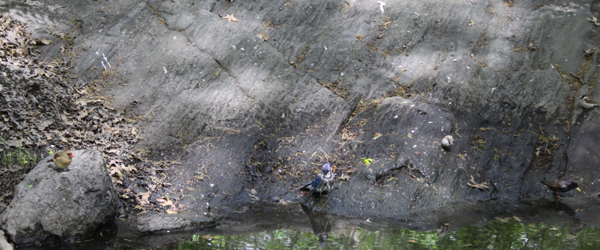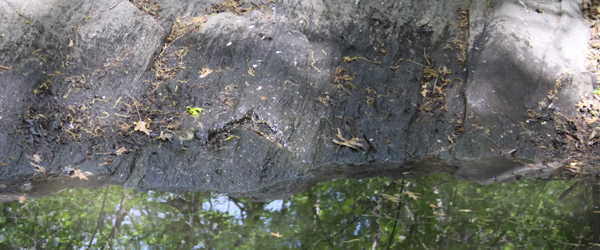 And a bonus quiz picture, taken in Central Park but not at Tanner Spring:
May you have cool, refreshing water from a source cleaner than Tanner Spring…and may you guess all three pictures correctly!