Sometimes an easy bird can become difficult to identify.  Such was the case with the molting bird below, a species that has crossed my path hundreds of times.  It is an icterid, a family that includes blackbirds, grackles, orioles, cowbirds and meadowlarks, but beyond that I was temporarily stumped.  My birding partner for the day, Danny Melore, was similarly stumped.  We tried very hard to make it a Yellow-headed Blackbird but there was no chance of that happening.  Then we briefly considered an abberantly-plumaged Bobolink before the birds identity finally came to me like a light bulb being turned on.  Do you know what it is?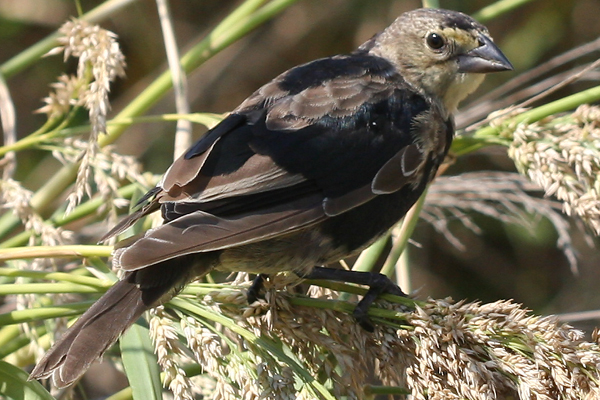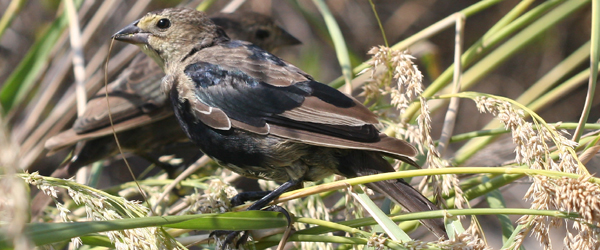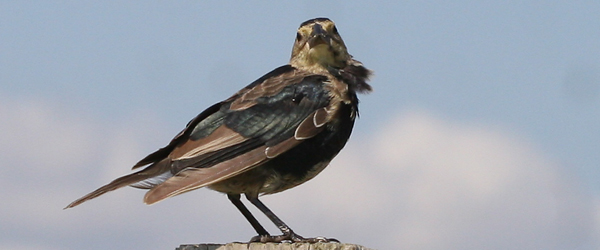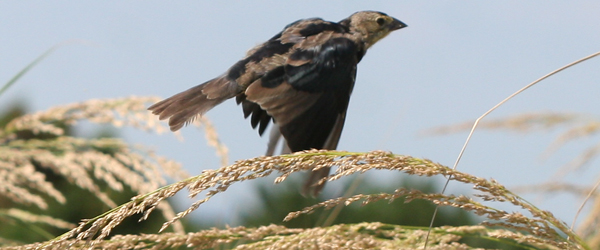 Of course, it is a molting male Brown-headed Cowbird and an excellent example of how just knowing the colors of a bird's plumage is not always enough to identify a bird.  The birds shape, size, bill structure, call notes, and behaviour can all be used to figure out a bird's identity.  It is humbling to be stumped, even temporarily, by such a common bird but it served a good lesson: always think common before thinking rare!
This post has been contributed to Bird Photography Weekly #4 at Birdfreak.