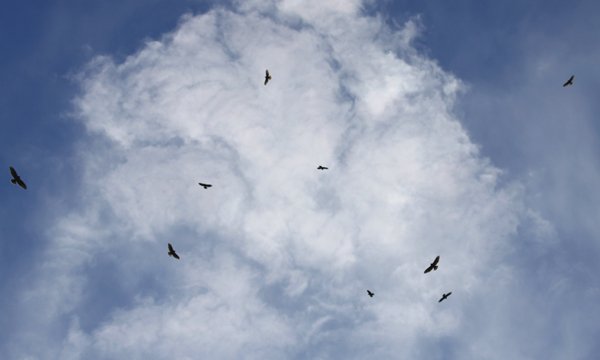 You have to love June, when birding stops well before the month itself. Is anyone willing to struggle out this weekend to look at birds?
A nagging sense of duty may impel me to seek out Yellow-billed Cuckoo at some local haunts this weekend. Corey may or may not drag himself from the comfort of his air-conditioned lair to scan Queens birds. How about you? Where will you be this weekend and will you be birding? Share your plans in the comments below.
Whatever your plans this weekend, make time to enjoy SkyWatch Friday. Also be sure to come back Monday to share your best bird of the weekend!