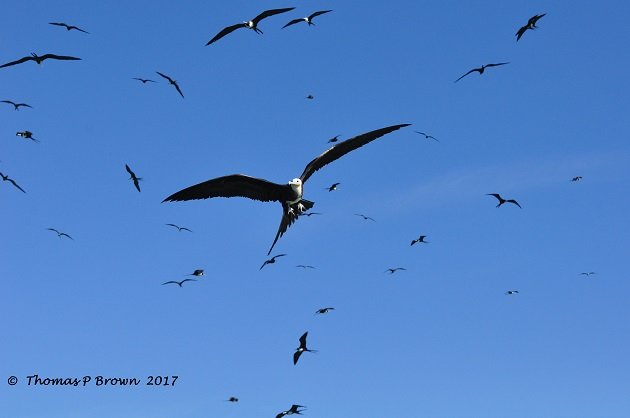 Did you know that migration doesn't actually last forever? Believe it or not, those exotic, multicolored charmers populating your favorite patch aren't just lingering for your amusement. Migratory birds have destinations and destinies in mind, ones so powerful that they traverse thousands of miles to meet them. This bodes well. of course, for the futures of your favorite migrants, but not so much for their enduring presence in your current spring. The waves of recent arrivals will–perhaps already have–let up in your part of the world. Enjoy them while they last.
Last spring, I uncovered a few nesting spots for warblers down where my mother-in-law lives, so we're going to pay her (and them) a visit this weekend. Corey will be indulging his voracious appetite for avian diversity and rarity in the wilds of Maine.
How about you? Where will you be this weekend and will you be birding? Share your plans in the comments below.
Whatever your plans this weekend, make time to enjoy SkyWatch Friday. Also be sure to come back Monday to share your best bird of the weekend!