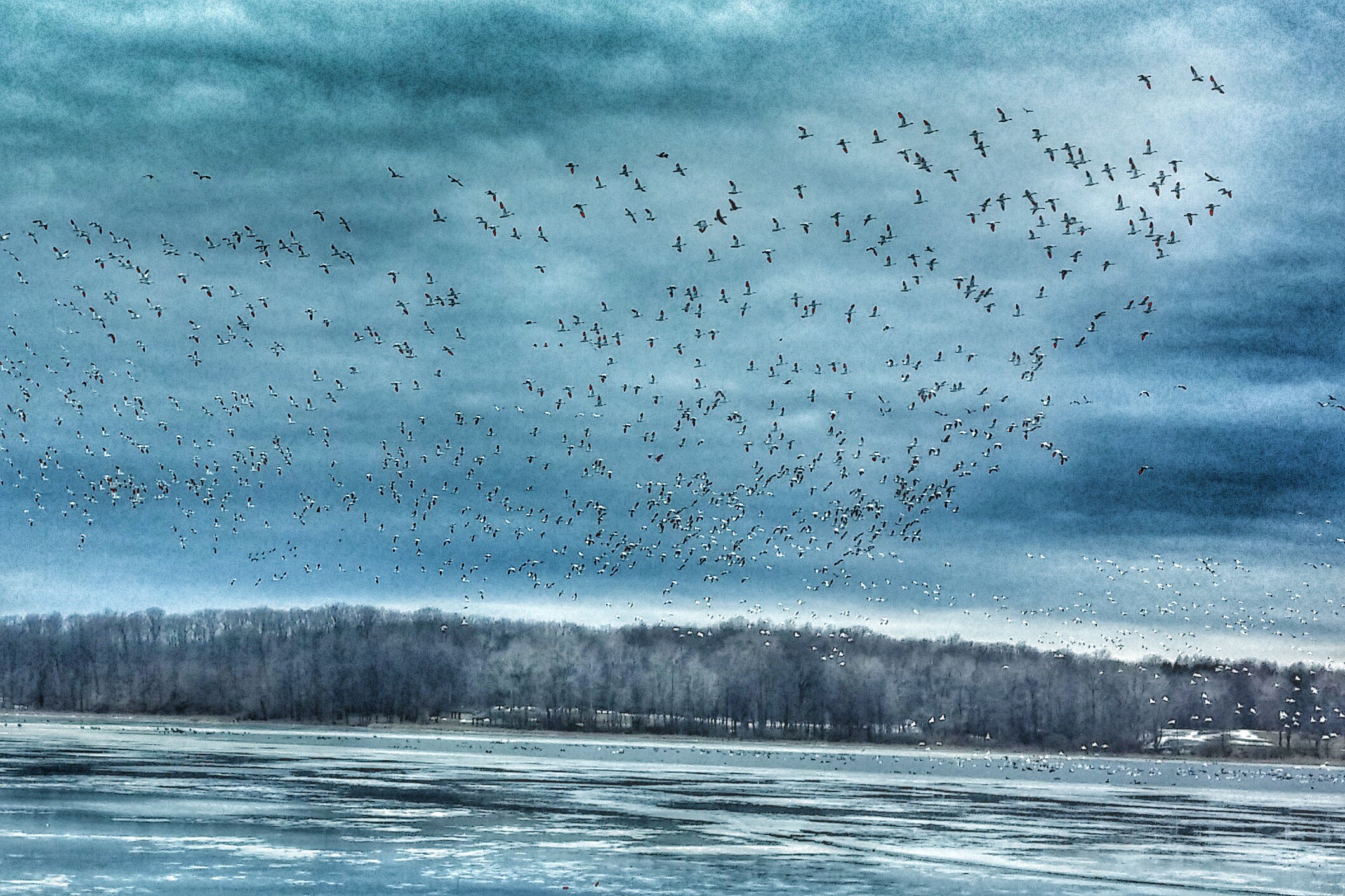 Keep your eyes to the skies for birds in migration, like these Snow Geese snapped by Heidi Spitzig
March traditionally goes out like a lamb. I don't even want to say what the month went out like this year, but it had best not go out that way again!
Now that signs of migration and regrowth are popping up daily in the Northern Hemisphere, the time has come to shake off that cabin fever and indulge in some wilderness therapy. Corey and I are both planning to get out there this weekend. How about you? Where will you be this weekend and will you be birding? Share your plans in the comments below.
Whatever your plans this weekend, make time to enjoy SkyWatch Friday. Also be sure to come back Monday to share your best bird of the weekend!