December has finally arrived. While this year slowly eases into the next, most folks feel they need to spend every free moment preparing for the holidays, usually through epic feats of conspicuous consumption. But there is another way! The best gift you can give your loved ones is to enter the holiday season as friendly, caring, and relaxed as possible. The most expedient way to accomplish that, believe it or not, is to pay attention to the natural world.
That's right! Professor Richard Ryan from the University of Rochester (go, Flour City!) conducted research that revealed that people exposed to natural elements rated close relationships and community higher than they had previously. You probably knew that already, didn't you? So where will you be this weekend and will you be enjoying nature? Share your plans in the comments below.
Charlie, Corey, and I will all be catching what brief glimpses of birds we can this weekend. Don't get the idea we've all abandoned birding; instead, imagine that we're each laying the groundwork for more ambitious avian excursions down the road!
Whatever your plans this weekend, make time to enjoy SkyWatch Friday. Also be sure to come back Monday to share your best bird of the weekend!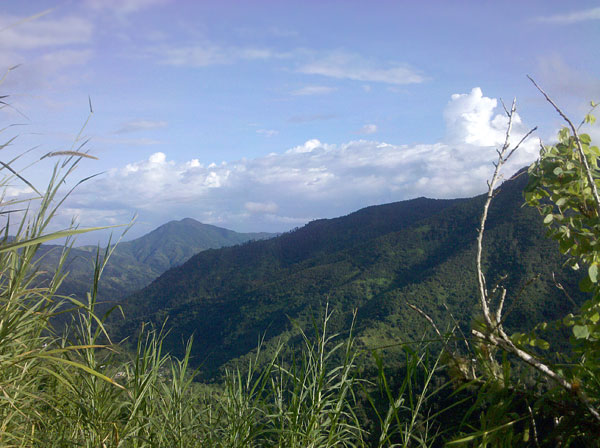 Oh to be back in Jamaica's Blue Mountains!