It's summertime and the birding is easy! Here in the U.S., we observe Independence Day on the 4th of July. This often affords a three-day weekend that's ideal for travel and fun. How will you celebrate July 4th where you live? What are you doing this weekend and will you be birding? Share your plans in the comments below.
I have the typical slate of BBQs and summer fun scheduled for this weekend, which presages common backyard birds and little more. Corey is hoping to bird along the coast in Queens and/or Nassau County. Charlie is buried with tons of projects which leave him little time to celebrate the independence of the United States of America from England, not that he would anyway…
Whatever your plans this weekend, make time to enjoy SkyWatch Friday. Also be sure to come back Monday to share your best bird of the weekend!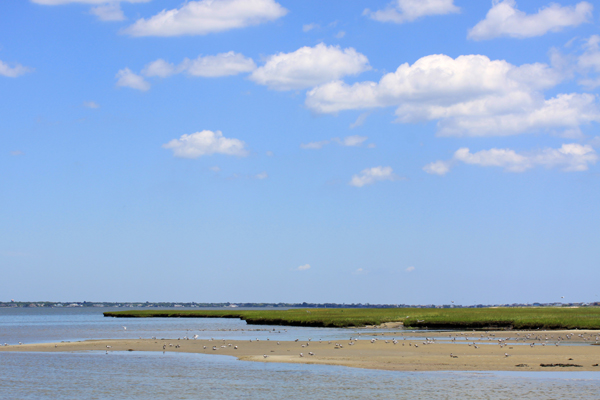 Bright skies over Cupsogue Beach County Park on Long Island