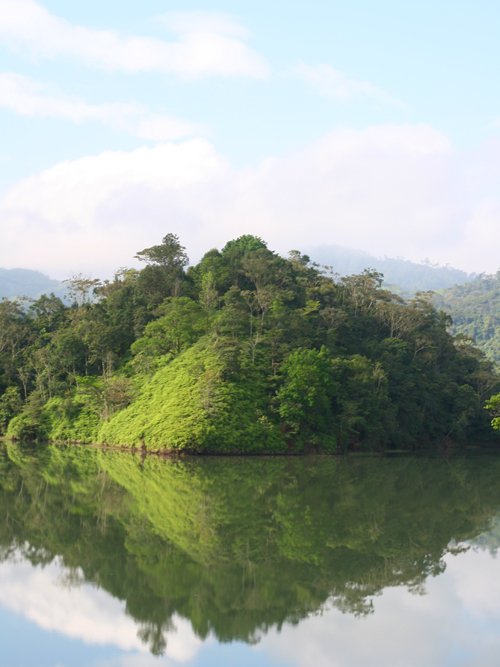 Wouldn't you love to be on the lake at Cerro Azul Meambar National Park in Honduras?
Happy Dia de los Muertos! If we all wear green for St. Patrick's Day and red for Valentine's Day, why shouldn't we all dress as zombies on the Day of the Dead? Too close to Halloween, perhaps. But this magnificently morbid holiday conjures a question for the birders out there: how many of you have been tempted to add a dead or dying bird to your life list? How many of you actually do so? Share details!
I'm wondering when winter birds will arrive here on New York's northern border. Corey will be further south consorting with the Empire State's most avid avian enthusiasts at the NYSOA 66th Annual Meeting/NY Birders Conference. He won't be the only member of the 10,000 Birds team there; in fact, James is the Keynote Speaker. If you're within 100 miles, you should be there too.
How about you? Where will you be this weekend and will you be birding? Share your plans in the comments below.
Whatever your plans this weekend, make time to enjoy SkyWatch Friday. Also be sure to come back Monday to share your best bird of the weekend!