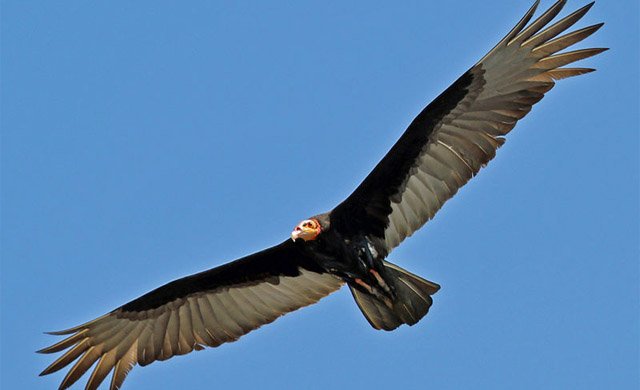 Keep your eyes to the skies for vultures circling for fresh meat. Do you think vultures find zombies confusing?
This Friday brings a macabre parade of little monsters to those parts of the world that celebrate Halloween. The following day comes El Dia de los Muertos. Both holidays can be fun, but neither are particularly birdy unless you count sexy Halloween birds.
Since I've been working weekends, I haven't had much luck hustling up interesting bird sightings. With hope, this weekend will be different. Corey always uncovers exciting avifauna in Queens, which is where you'll find him. How about you? Where will you be this weekend and will you be birding? Share your plans in the comments below.
Whatever your plans this weekend, make time to enjoy SkyWatch Friday. Also be sure to come back Monday to share your best bird of the weekend!