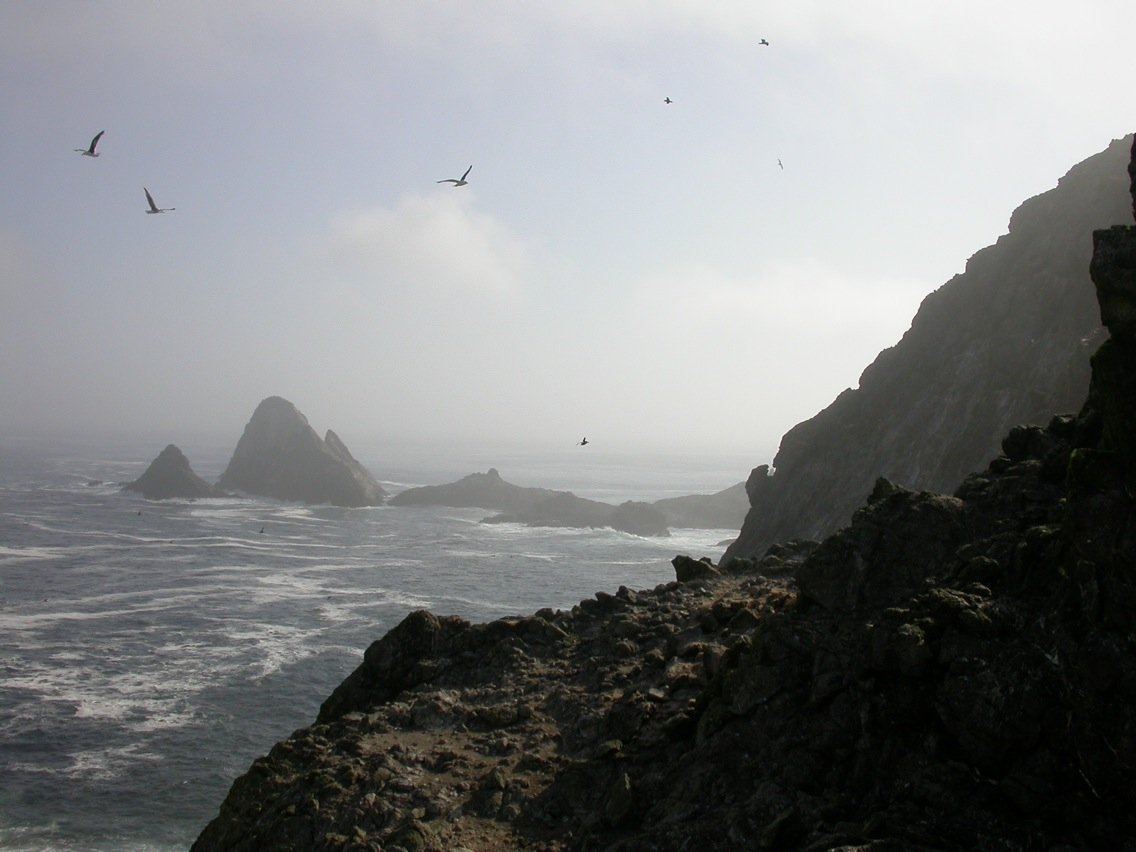 As daylight dwindles in the Northern Hemisphere, birds proliferate and then progress out of the frame. October, as Dylan Thomas perceived it, was awash with avian activity:
My birthday began with the water-
Birds and the birds of the winged trees flying my name
Above the farms and the white horses
And I rose
In rainy autumn
And walked abroad in a shower of all my days.
High tide and the heron dived when I took the road
Over the border
And the gates
Of the town closed as the town awoke.
This verse and many of the others in Thomas's Poem in October references birds. Were I to write a poem about October, I'd do the same.
I'm headed down to NYC this weekend where I plan to browse birds in the borough of Queens with Corey. Alas, the New York coastline is nowhere near as picturesque as the Pacific coast as our photo above by Duncan shows.  How about you? Where will you be this weekend and will you be birding? Share your plans in the comments below.
Whatever your plans this weekend, make time to enjoy SkyWatch Friday. Also be sure to come back Monday to share your best bird of the weekend!