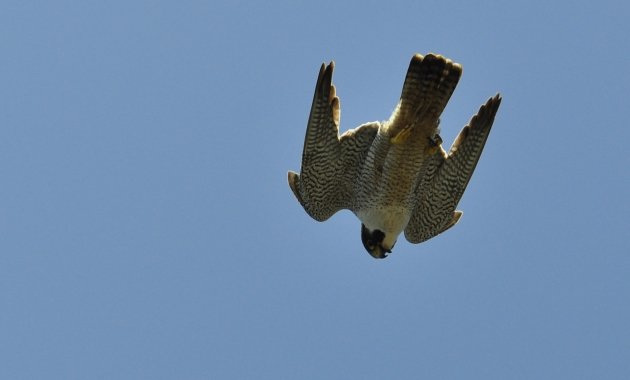 American fashion dictates that we retire our white shoes and frocks once the sun sets on Labor Day. Most blame snooty millionaires and sloppy September weather for the changes, but we birders know better. Fall migrants are on the wing, which brings the teeming multitudes of avian observers out in force. What's the connection? Easy… good birders don't wear white!
My son starts fall baseball this weekend, which means that I'll have lots of opportunity to scan the skies for something more interesting than fall ball. Corey foresees only limited birding around NYC. How about you? Where will you be this weekend and will you be birding? Share your plans in the comments below.
Whatever your plans this weekend, make time to enjoy SkyWatch Friday. Also be sure to come back Monday to share your best bird of the weekend!