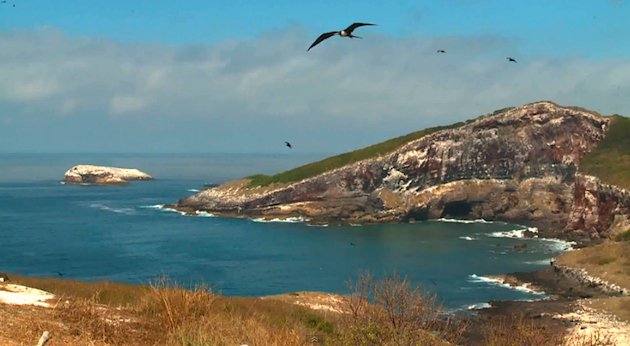 Magnificent Frigatebirds soaring over Mexico's Isla Isabel
(These weren't the only amazing birds James enjoyed at Isla Isabel!)
Avian migration may come in a trickle or a torrent depending on time of year, weather patterns, and mysterious phenomena known only to wild animals and wealthy farmers. Early spring, which is still the season where I live, releases new species a few at a time. What is the state of migration where you are?
I'll be scanning my local skies for Western New York's newest arrivals.  Corey will be keeping it local too. How about you? Where will you be this weekend and will you be birding? Share your plans in the comments below.
Whatever your plans this weekend, make time to enjoy SkyWatch Friday. Also be sure to come back Monday to share your best bird of the weekend!