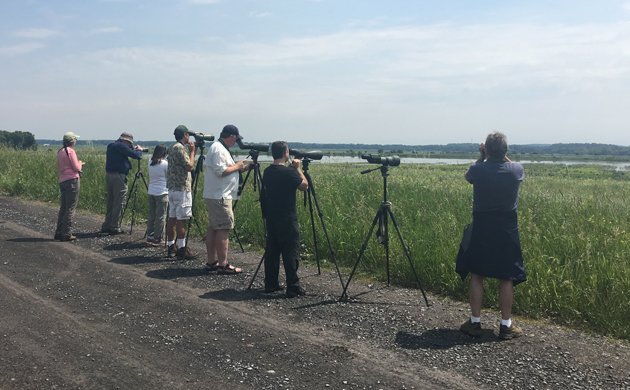 The solstice tells us that we are finally immersed in summer, assuming you live north of the Equator. Antipodeans are enjoying early winter, though "enjoy" may be too strong a term. For those of us with an excess of daylight, heed the call to make hay while the sun shines. Of course, you don't have to actually make hay, but do be do be sure to make something!
The Xerox Rochester International Jazz Festival begins today, which means the birds I'm most likely to encounter this weekend are night owls. Corey will be kicking it locally around Queens. How about you? Where will you be this weekend and will you be birding? Share your plans in the comments below.
Whatever your plans this weekend, make time to enjoy SkyWatch Friday. Also be sure to come back Monday to share your best bird of the weekend!