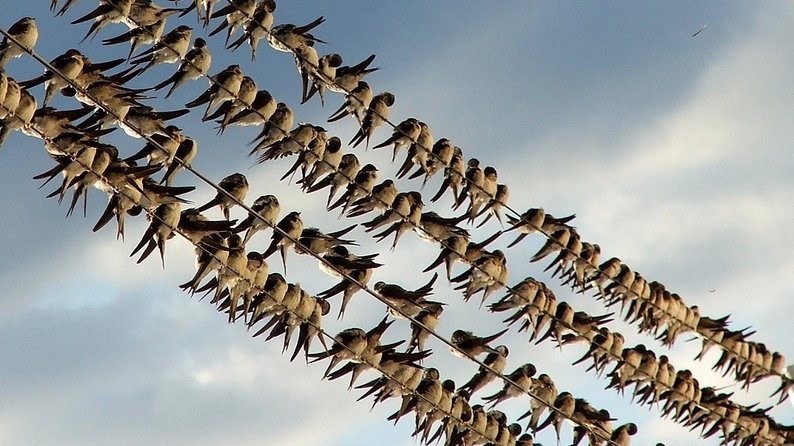 Keep your eyes to the skies for swallows… you know what they are, right?
If you subscribe to the maxim that an apple a day keeps the doctor away, you've probably been miserable about eating the dregs of last year's crop as part of your daily health maintenance routine. But nobody needs to gnaw on mealy fruit anymore now that apple season is sweeping the Northern Hemisphere. My family already boxed a bushel and look forward to much more. How do you like them apples?
Fall migration seems to be passing me by, but I'm hoping to scope some passing hawks this weekend. Corey will be attracting rare migrants to his area using both the power of positive thinking and the magic of other people's observations in the field.
How about you? Where will you be this weekend and will you be birding? Share your plans in the comments below.
Whatever your plans this weekend, make time to enjoy SkyWatch Friday. Also be sure to come back Monday to share your best bird of the weekend!