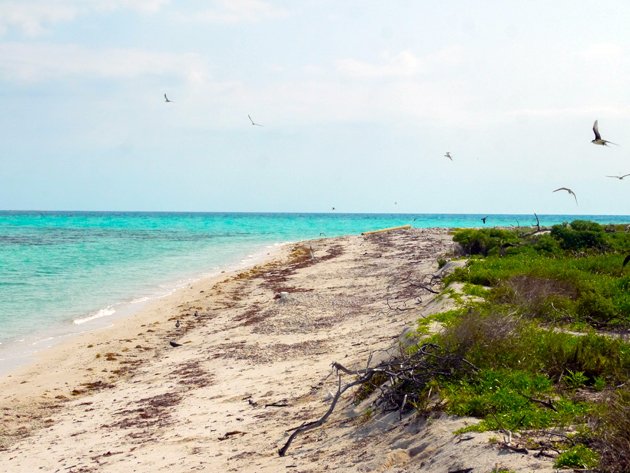 May you enjoy skies as serene as those smiling on the Dry Tortugas
Haven't you heard spring is here? In fact, if you know schoolchildren in the United States, you've probably noticed that Spring Break is here. Expect a lot of non-migratory miles to be logged over the next week. If you're charting southbound, be sure to keep your eyes on the birds breaking north!
Corey and I will both be scouring the wild for new arrivals. How about you? Where will you be this weekend and will you be birding? Share your plans in the comments below!
Whatever your plans this weekend, make time to enjoy SkyWatch Friday. Also be sure to come back Monday to share your best bird of the weekend!