Many of us are in the midst of a winter that never was heading towards a Valentine's Day that may never be. If you have romantic plans this weekend, make reservations in advance. If love isn't in the air in your immediate vicinity, why not birding?
I'll be headed up to the lakefront this weekend; apparently somebody close to me is psycho enough to be planning a Polar Plunge. That Arctic blast of cold may be arriving just in time… hope an Ivory Gull comes with it! Corey will either be on a boat in lower New York Harbor or upstate in Sullivan County looking for finches on Sunday. If you see him, ask about his new phone. Where will you be enjoying nature this weekend and will you be birding? Share your plans in the comments below.
Whatever your plans this weekend, make time to enjoy SkyWatch Friday. Also be sure to come back Monday to share your best bird of the weekend!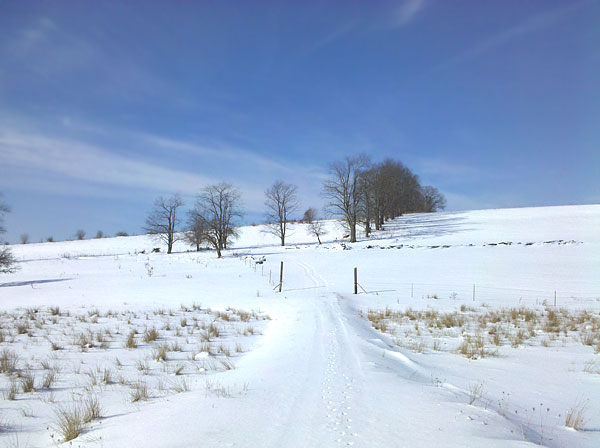 Lest you've forgotten what winter traditionally looks like…