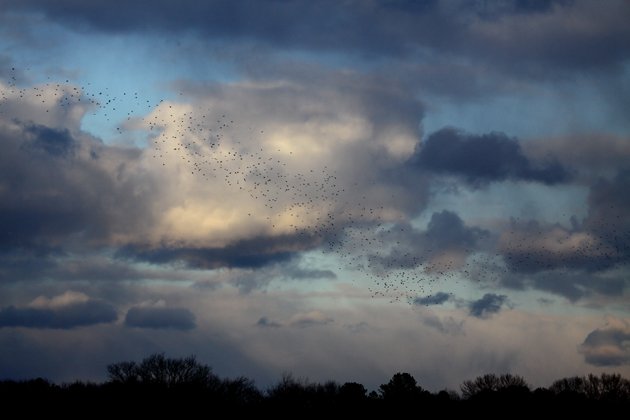 I can think of so many more interesting things to think about than the weather, and yet one cannot contemplate a winter weekend without checking the forecast. You lucky souls in stable climes don't know how good you have it, always being prepared for what the weekend holds. Those of us in the path of the massively hyped Winter Storm Nemo have encountered a somewhat predictable season so far, but will likely give up birding for shoveling this weekend.
This weekend, I'll be trying to keep pace with the blizzard about to blow this way. Corey is under the delusion that he'll be somewhere on Long Island or in Queens for one morning this weekend, but we know better. He did make out mighty well last weekend at Montauk, though, where he spied the endless flock of icterids pictured above. How about you? Where will you be this weekend and will you be birding? Share your plans in the comments below.
Whatever your plans this weekend, make time to enjoy SkyWatch Friday. Also be sure to come back Monday to share your best bird of the weekend!