Spring migration in the northern hemisphere is an attenuated event, beginning with a trickle that increases to a torrent of songbirds. You may, depending on where you are, be in it up to your neck or just your ankles. Regardless, birds are on the move throughout the world's temperate regions RIGHT NOW. So where will you be this weekend and will you be birding? Share your plans in the comments below.
I'll attempt Saw-whet Owls yet again at Owl Woods, this time with absolutely no expectations of actually seeing one. Corey will, as usual, likely be in Forest Park and/or Flushing Meadows Park, and just in Queens generally.  Charlie will, as usual, be roaming the grounds of Great Chalfield.
Whatever your plans this weekend, make time to enjoy SkyWatch Friday. Also be sure to come back Monday to share your best bird of the weekend!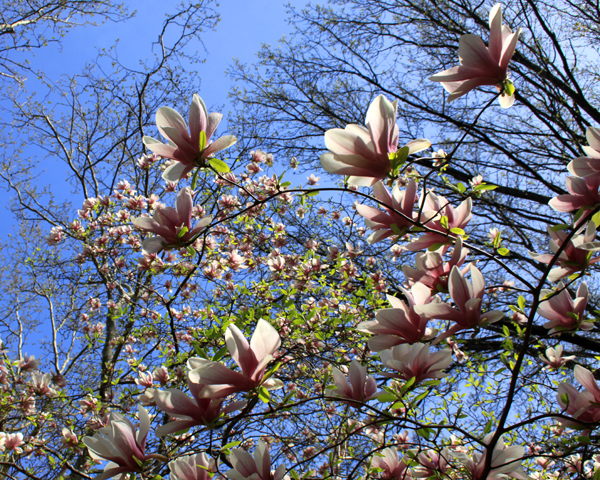 Keep your eyes lifted for trees in bloom, like this Central Park Magnolia