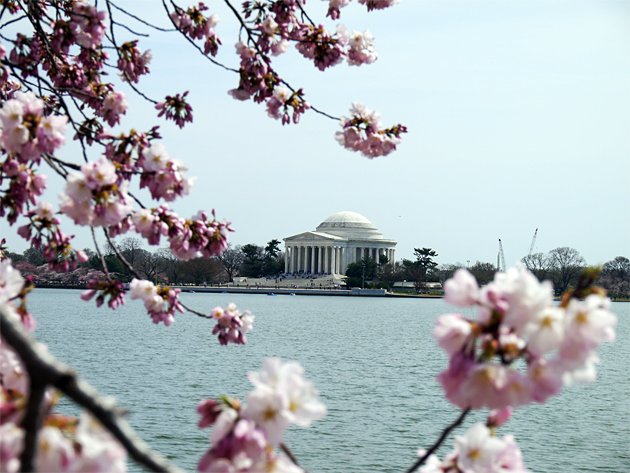 Enjoy blue skies through beauteous blossoms, like Erika Zambello did during Washington DC's cherry blossom bonanza
Just about a month after the first day of spring, my part of the world is finally achieving a vernal vibe. But we field phenologists look for other signs of spring than rising temperatures. What sign of spring will you be looking out for this weekend (assuming you're in the Northern Hemisphere)?
Corey and I will be combing coastal New York for fun birds for my year list. How about you? Where will you be this weekend and will you be birding? Share your plans in the comments below.
Whatever your plans this weekend, make time to enjoy SkyWatch Friday. Also be sure to come back Monday to share your best bird of the weekend!