August is on the march and I don't think I've had an ideal dragonfly day yet. If you haven't either, you really need to take advantage of the stellar assortment of odes this time of year offers, at least in my part of the world. What are your plans this weekend and will you be watching birds, butterflies, bugs, blossoms, or anything else of beauty? Share your plans in the comments below.
My weekend seems too jammed with work to allow me to chase dragonflies. If I'm lucky, maybe I can hit Mendon Ponds for a few, photo-filled hours. Corey will be kicking back for a relaxed Saugerties, NY weekend while Charlie will probably be anything but relaxed – he'll be kicking around Australia and Singapore for many days in a row. Hope he brought his camera.
Whatever your plans this weekend, make time to enjoy SkyWatch Friday. Also be sure to come back Monday to share your best bird of the weekend!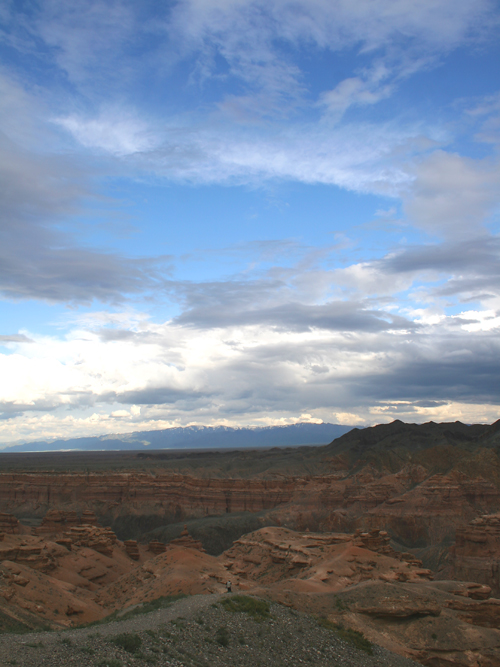 Awesome skies, courtesy of Corey, over Charyn Canyon, Kazakhstan