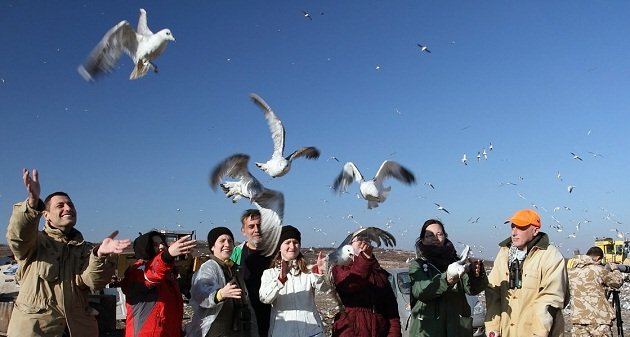 Keep your eyes to the skies for gulls, but don't breathe in too deeply!
Here we lie fallow in mid-February. In just about every part of the world, this weekend will be much like last weekend. Next weekend will be more of the same. Nothing for us to do, my friends, but soldier on…
I'm eager to spy winter birds around Rochester, but ironically, the snow and cold seem to be shutting most of them down. Corey will likely do better along the vaguely milder Atlantic coast. How about you? Where will you be this weekend and will you be birding? Share your plans in the comments below.
Whatever your plans this weekend, make time to enjoy SkyWatch Friday. Also be sure to come back Monday to share your best bird of the weekend!