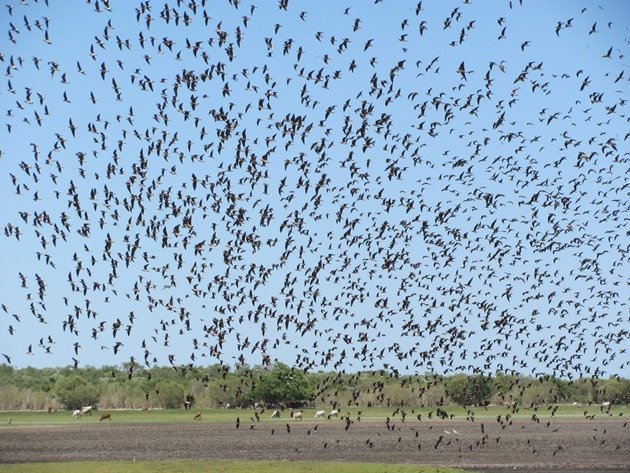 Wow, those are a lot of Oriental Pratincoles!
How is your 2015 year list looking so far? If you're around 300 species, you've been keeping pace nicely with Noah Stryker. Only halfway through the first month of the year, and he's already left most of us in the dust!
I don't expect to gain any ground as far as birds are concerned this weekend, as this bitter cold compels me to stay indoors as much as possible. Corey is driven by different demons and will have no choice but to comb Queens and Long Island for winter rarities.
How about you? Where will you be this weekend and will you be birding? Share your plans in the comments below.
Whatever your plans this weekend, make time to enjoy SkyWatch Friday. Also be sure to come back Monday to share your best bird of the weekend!