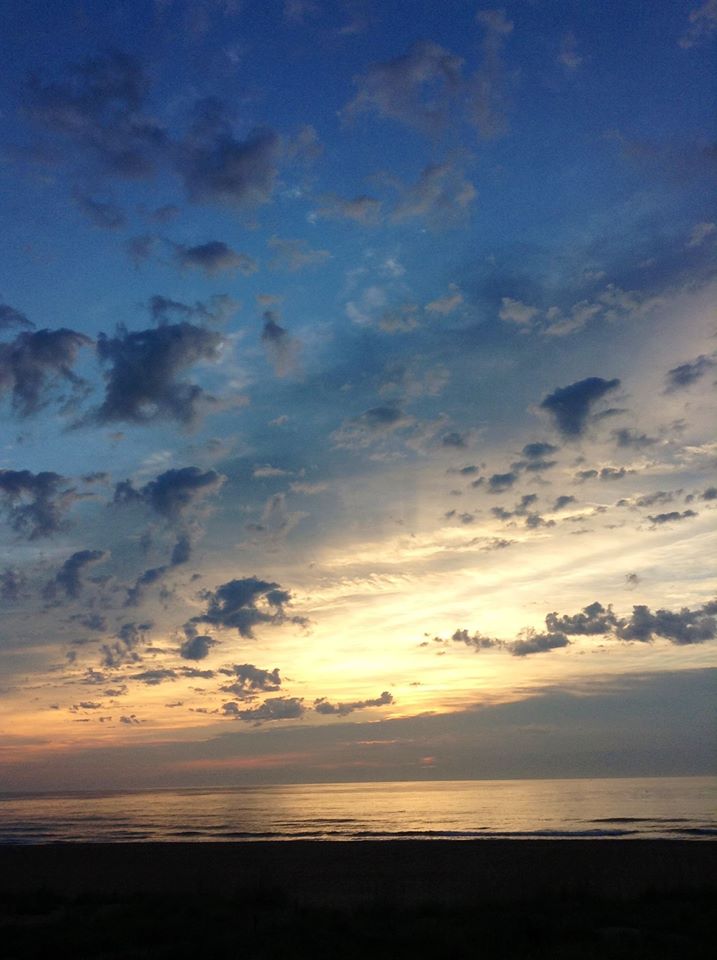 Keep your eyes to the skies for brilliant sunrises, like the one my buddy Beau Walsburger snapped in Virginia Beach this morning
The month of July is more than half over, but those of us enjoying summer still have many weeks of hot fun ahead. Folks on the chilly side of the Equator can take solace in the fact that spring will be here soon enough.
I'll be finishing up my Virginia Beach vacation and admiring birds on the Chesapeake Bridge Bay Tunnel on the way back to Rochester this weekend. Corey can probably be found along the Queens coastline holding up "Welcome" signs for approaching shorebirds. How about you? Where will you be this weekend and will you be birding? Share your plans in the comments below.
Whatever your plans this weekend, make time to enjoy SkyWatch Friday. Also be sure to come back Monday to share your best bird of the weekend!