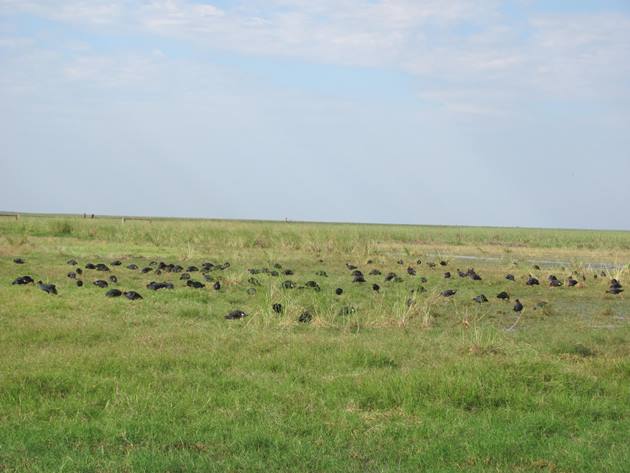 Calendar spring is nearly at an end, but nature summer started a while ago. Most birders, attuned as they are to the rhythms of the natural world, probably noticed when migration ended and bird breeding began in their areas. Don't give up yet, though: you'll still find a few surprises out there if you're willing to look.
I'm still recovering from last week's veritable banquet of birding in Honduras, which I'll be writing about soon. However, local birders have been reporting an unexpected Henslow's Sparrow that I wouldn't mind getting my eyes on this weekend. Corey and family will be getting eyes on all manner of Yucatan birds as they hit the Caribbean coast of Mexico this weekend. Lucky, right?
How about you? Where will you be this weekend and will you be birding? Share your plans in the comments below.
Whatever your plans this weekend, make time to enjoy SkyWatch Friday. Also be sure to come back Monday to share your best bird of the weekend!