Temperatures may have dipped in your area but believe it or not, this weekend is technically the last of summer, at least in my hemisphere. Whether you're slipping into autumn or spring, it behooves you to make the most of a weekend that will only be as wonderful as you want it to be. What will you be doing this weekend? Will you, perchance, be watching birds? Please share your plans in the comments below.
The Midwest Birding Symposium takes place in Lakeside, OH this weekend. While I have little idea what birds to expect, I know I'll be seeing a lot of rare birders. Time to start a new life list? It's probably not too late to register if you want to drop in. Corey will be staying close to home as he's desperate to become the top eBirder in Queens. Consequently, he'll be combing local hotspots like Alley Pond Park, Forest Park, and Kissena Park for migrants. Charlie has moths on his mind and will be looking for leps at his estate, Great Chalfield.
Whatever your plans this weekend, make time to enjoy SkyWatch Friday. Also be sure to come back Monday to share your best bird of the weekend!
It's been a while since we've had one of Corey's magnificent Kazakhstan sky photos, so here's a beauty…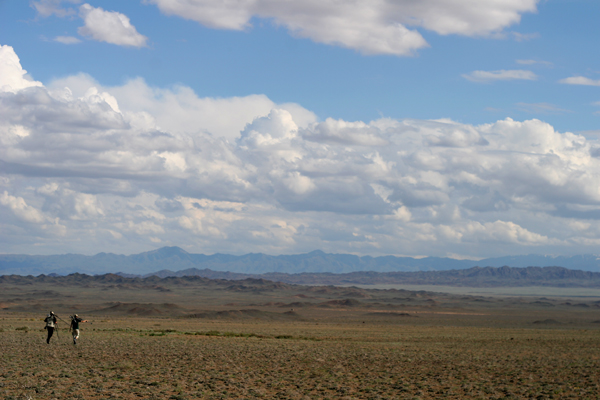 Birders lugging scopes across the steppes