The Yellow-headed Blackbird I spotted back in the beginning of July is still hanging around the West End of Jones Beach. It is regularly sighted and reported on the listservs and I was pleased to see it in the median near West End 2 today in the middle of a day of birding. I was even more pleased to show the bird to Daisy, and ecstatic that it decided to chase after a fly and eat it within six feet of my car and camera!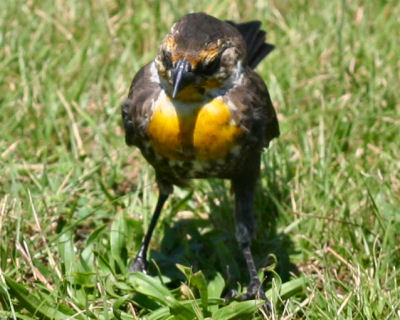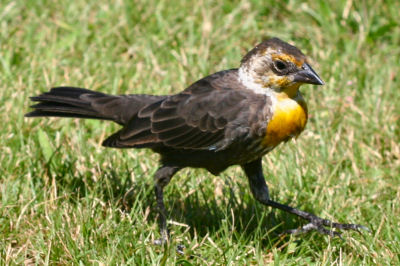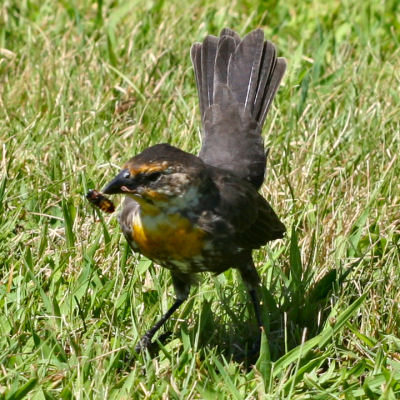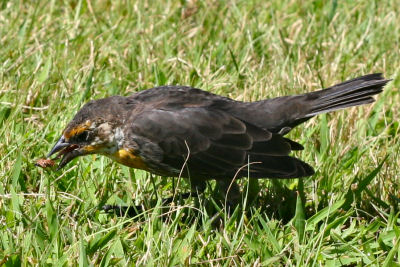 If you look closely at the last shot you can see the bird's tongue.
I can't believe the bird has stuck around for so long but I'm glad lots of birders got a chance to see it. And if you are from New York or keep a New York list you really have no excuse not to go after this bird.