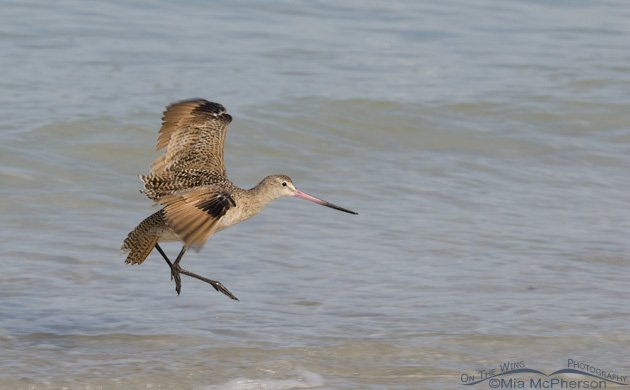 The Marbled Godwit (Limosa fedoa) in the photo above, shown landing at Fort De Soto County Park in Pinellas County, Florida, is used with permission from my friend Mia McPherson of On The Wing Photography fame. I didn't get a shot of the Marbled Godwit near Seal Rocks in flight but I wanted you to be able to see the bird with wings outstretched so Mia came to my rescue. It's nice to have friends that are excellent wildlife photographers 😉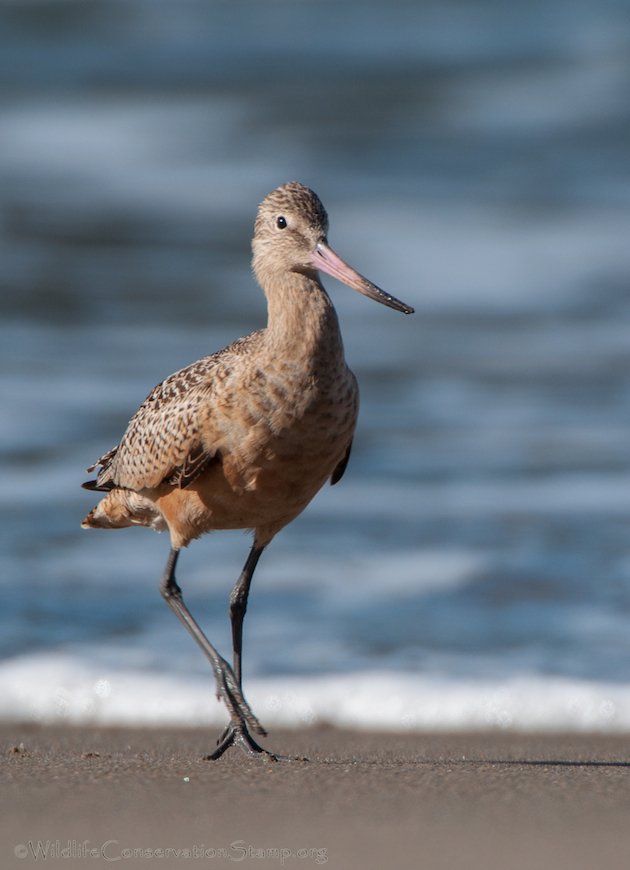 The Marbled Godwit breeds in the grasslands of the northern United States and southern Canada, with small isolated nesting populations in southwestern James Bay and Alaska1. Click on photos for full sized images.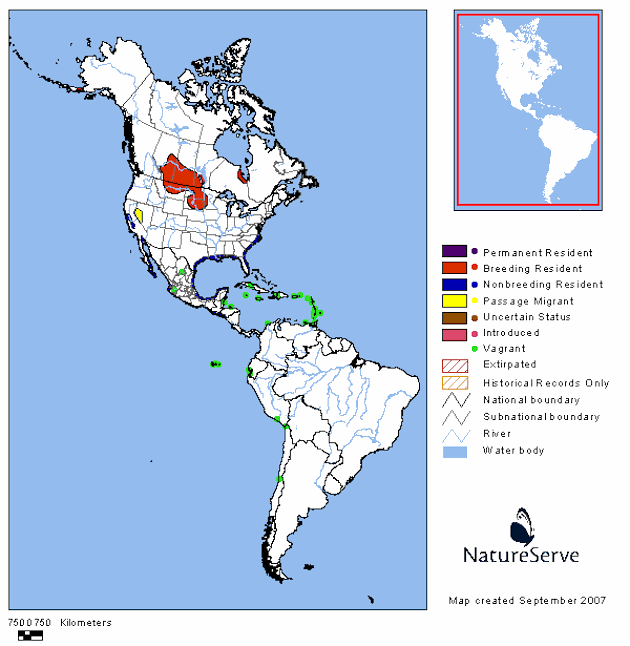 During the winter on coastal sites, they mainly forage on tidal sandflats and sandy beach. This bird was one I found near Seal Rock when scouting the Heermann's Gulls back in October.
It was foraging in the shallow waters along with a couple Long-billed Curlews (Numenius americanus) …
a few Black Oystercatchers (Haematopus bachmani) …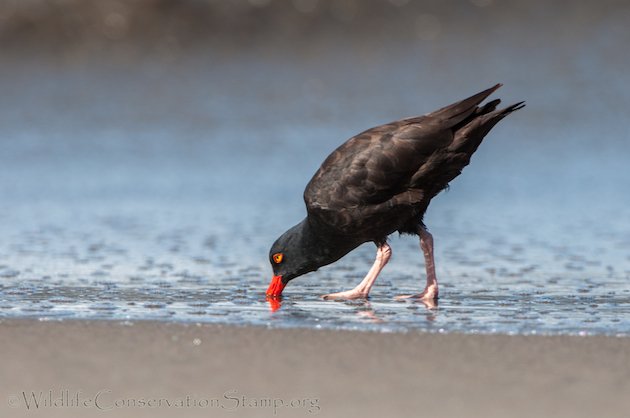 and some Black Turnstones (Arenaria melanocephala).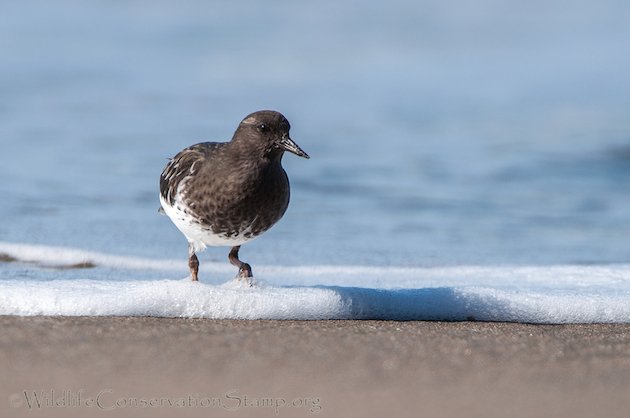 Of course there were some scuffles with the Heermann's Gulls snatching their hard earned catch.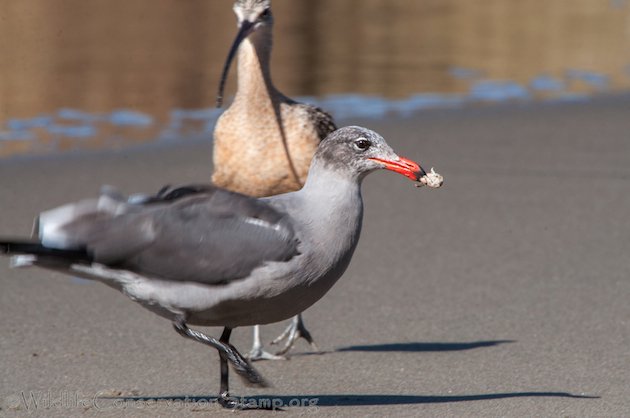 The Curlew finally chased the gull off and continued to forage in peace.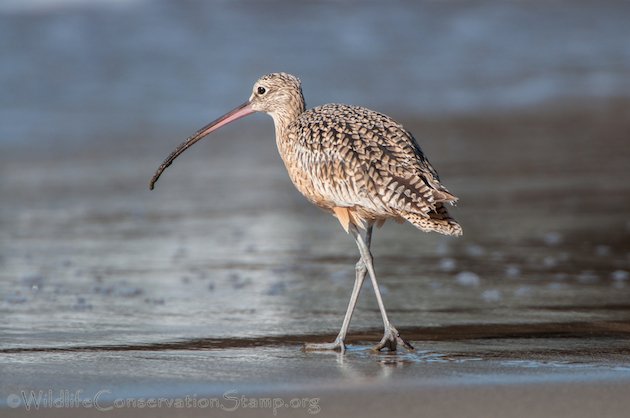 During all this excitement, the Marbled Godwit …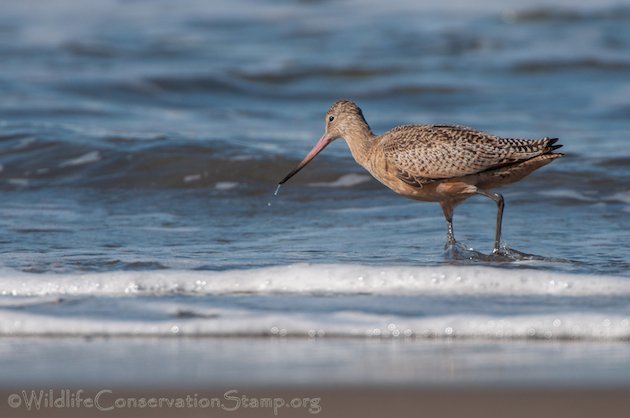 continued foraging …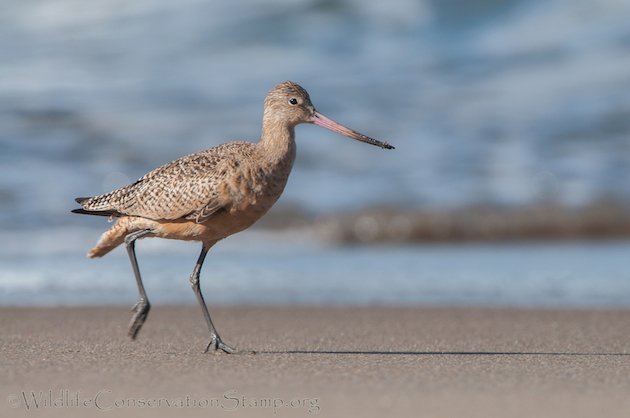 leisurely …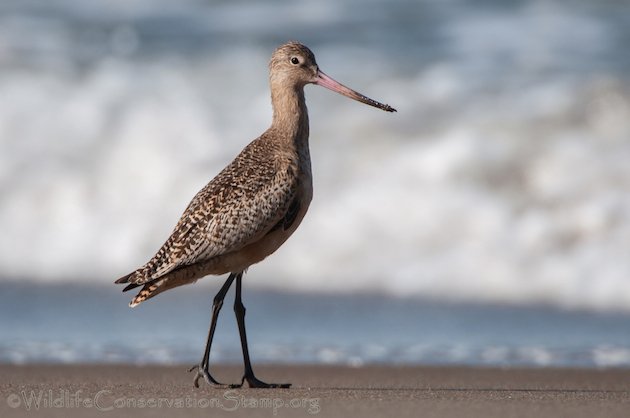 and uninhibited.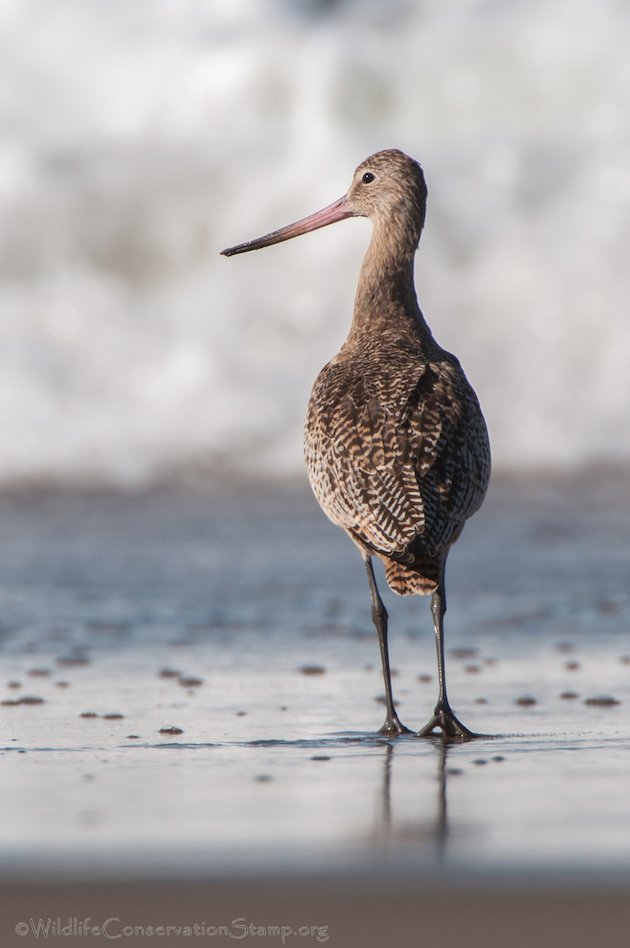 References: 1Birds of North America Online,