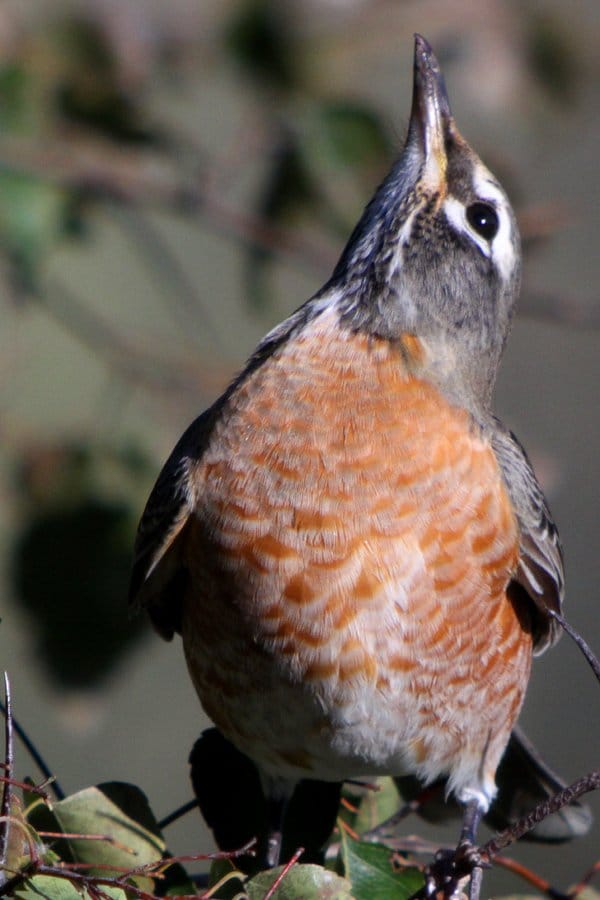 When I digiscoped the European Starlings feeding on hawthorn berries last week I also turned my digiscoping rig towards the horde of American Robins that were frequenting the same hawthorn shrub. They were struggling to stay balanced on thin branches in strong wind while scarfing down berries like they were the tastiest thing they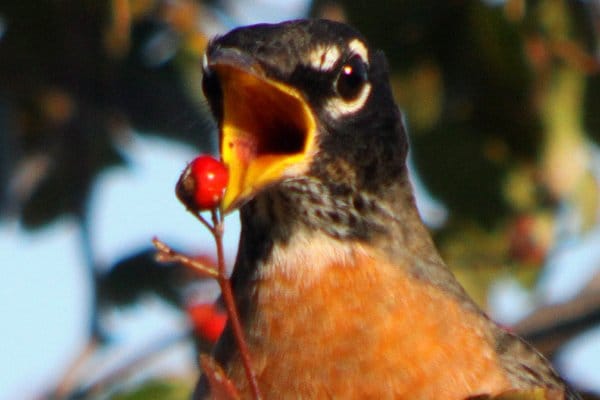 had ever eaten. It was fun to watch and photograph and I spent quite a bit of time with the birds in the nice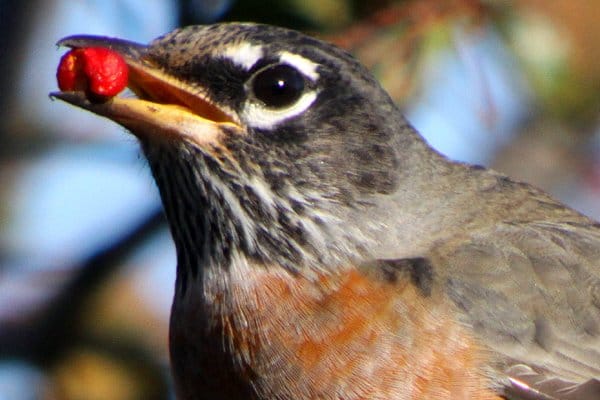 late afternoon light snapping shot after shot after shot.
Though the image that most people find in their mind when they think of American Robins eating is of a robin pulling a juicy earthworm from a nice green lawn, for most of the year robins are essentially frugivores, only gorging on protein when the demands of breeding season and hungry nestlings require it. This time of year robins are flocking up and roving around looking for food over wide areas and sometimes forming huge flocks of birds that beggar belief.
Anyway, I hope you enjoy these images and remember to check fruiting plants in your neighborhood to see what birds are fattening up for the cold months ahead.  Enjoy!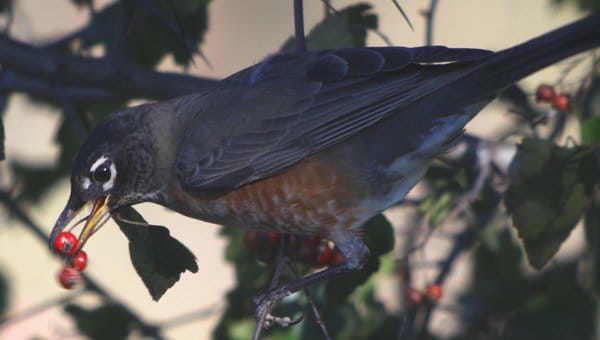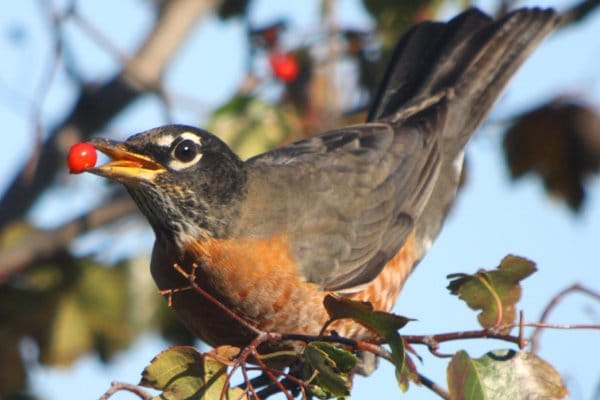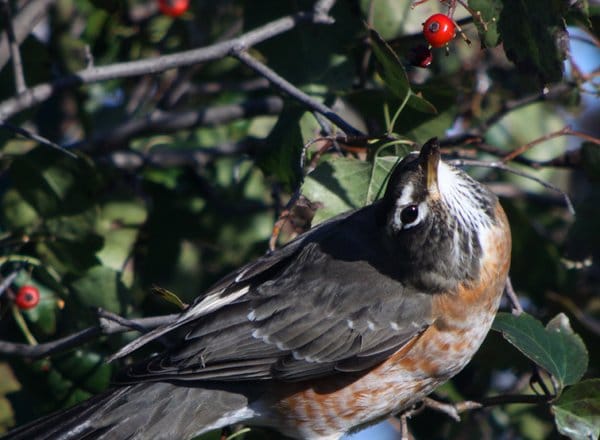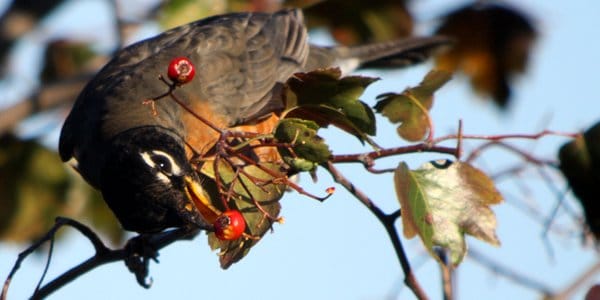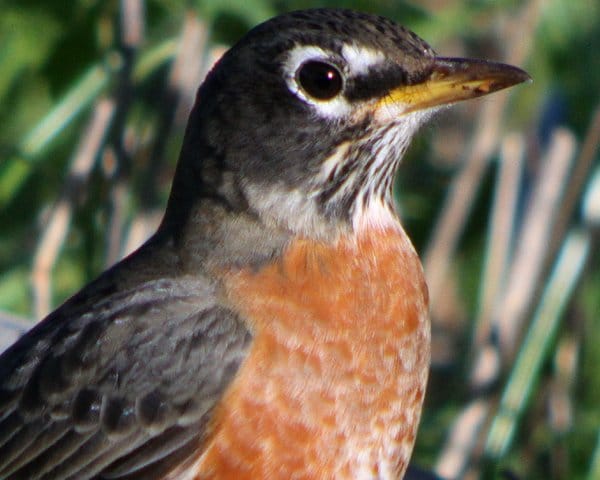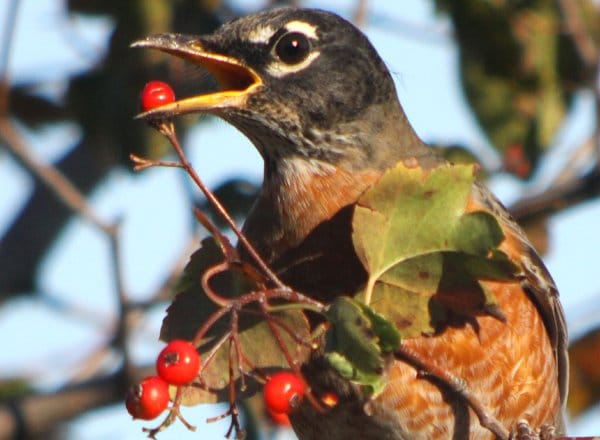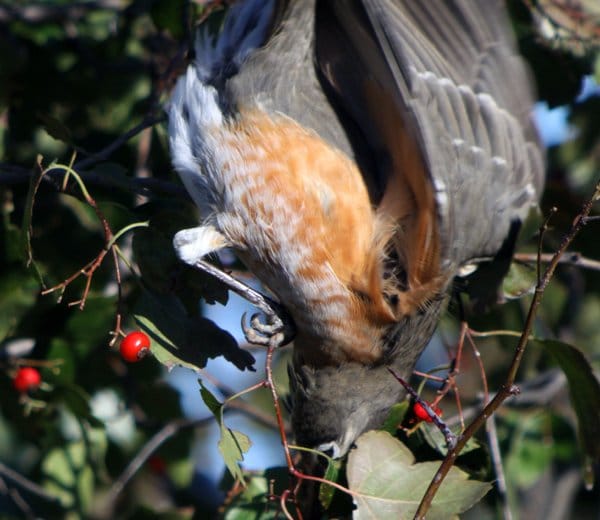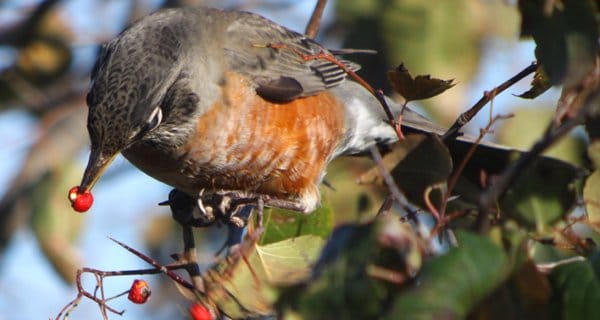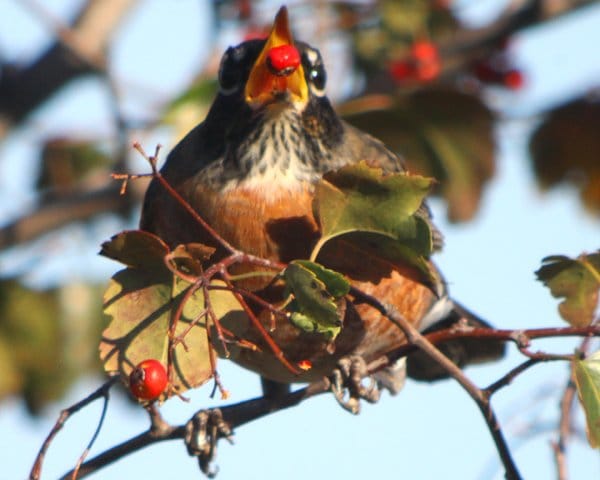 If you liked this post and want to see more great images of birds make sure to check out 10,000 Clicks, our big (and growing) page of galleries here at 10,000 Birds.
…